The anticipation for Tim Burton's Alice in Wonderland has been building for what seems like years, and it appears that the fashion trend du jour is to create a collection based on the film. Don't get us wrong, we're into the story, Johnny Depp, Anne Hathaway, and fun, but the number of designers currently "inspired" by this movie (which hits theaters Friday) is getting a little out of hand.
What started with pretty Sue Wong dresses has now expanded into the realms of jewelry and makeup. We think most of them are cute, but wonder if some designers were too quick to jump on the Alice bandwagon - we'll stick with Alice-accessorized black dresses for now, and eschew that Uniqlo tunic below.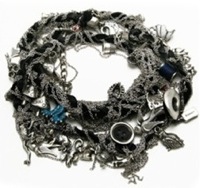 Tom Binns' cheeky jewelry is usually far too expensive for us to afford, but his line for Disney is thankfully much more reasonable, so we can't argue against this collaboration. This edgy mixed-media charm bracelet ($178) is inspired by the Mad Hatter. See some of our other Tom Binns favorites here.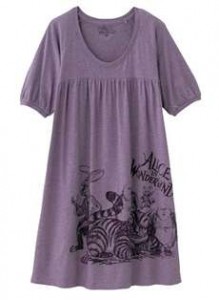 We were surprised to hear that Uniqlo, known for basics and pared-down collaborations, created tunics inspired by both the classic animated and the Tim Burton versions of Alice in Wonderland. Nearly all the pieces, including this tunic ($15.50), is under $20 - but we think they're a bit young for grown-up shoppers.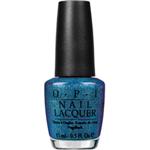 Even your makeup can emulate Alice, with OPI's line of brightly colored nail polishes. Absolutely Alice ($6.95) is a glittery blue that's cool and original, but we don't recommend wearing it to the office.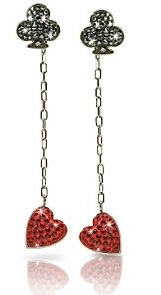 Never one to miss a chance to collaborate, Swarovski came out with playing-card-inspired jewelry, including these these dangly earrings ($95.95).

If you have some extra cash to throw down the rabbit hole, we love Sue Wong's Alice-inspired pink and black lace cocktail dress for $388 - but we still can't get past spending almost $400 on a frock that's Disney-themed.
For more warm-weather fashion ideas, check out our favorite spring trends and bathing suit styles on SheFinds.