Leggings That Want To Be Pants
We know everyone is sick of seeing LiLo incessantly photographed in a ratty band t-shirt (style copped from Sam Ronson) and plain black exercise leggings (style copped from 2006.) However, that doesn't mean leggings themselves are a bad thing; they just need to be taken up a notch.
Luckily, designers are on it, with an inspired bunch of new, more creative leggings ranging from denim to leather to liquid. We think they're actually pretty ok.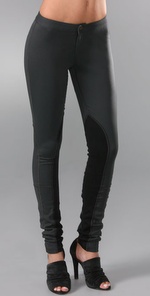 Jodphur leggings, like these from Rag & Bone ($230) are definitely a statement item, but one that's easy to wear.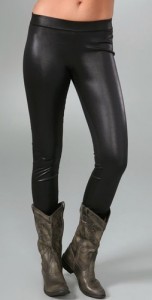 We don't mind the idea of leather leggings, but without a cool eight hundred bucks to drop on them, we're happy to settle with this faux-leather pair from Juicy Couture ($78).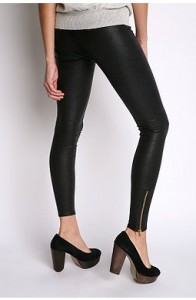 We like this pair from Urban Outfitters ($38 from $58) with a subtle snakeskin print and a zipper at the ankle, for nighttime.
Lest you think we forgot the fast-rising trend that is liquid leggings, fear not. We know all about those.
Follow Michelle Madhok on Twitter: www.twitter.com/shefinds