Recently, we saw a style we first thought was an early Halloween costume: black thigh highs and a mini, a là bad ass school girl. Sure, it was Heidi Montag who was wearing them, but then Vanessa Hudgens and America's Next Top Model's Caridee English jumped on the bandwagon, too. Are we witnessing a trend emerge? And, if so, aren't our thighs going to get cold?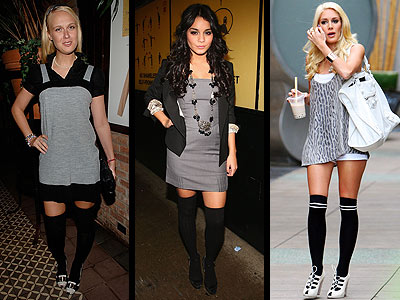 Bare Necessities offers a seductive dotted pair from Wolford ($68) and a bunch of colorful opaque options by HUE ($8), while American Apparel's striped version ($15) is a more sporty take.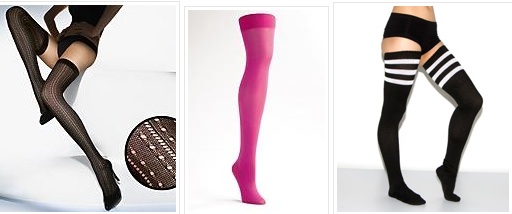 So tell us... would you wear these schoolgirl-esque stockings? Is this a good way to transition to fall or only something the rest of us should leave to celebutantes and "reality" TV personalities? If you're still on the fence, check out some more thigh-high styles first.