Tongues were wagging around the SheFinds watercooler today as talk turned to some of Hollywood's greatest actresses migrating to television. While it's great to be able to watch their work in prime time, in one case I was so focused on someone else's work that I stopped focusing on the actress. So what ever happened to aging gracefully?
This season's premier of Grey's Anatomy featured Tony-award winning actress Bernadette Peters, who barely looked 40 years old, much less her actual 60. Emmy winner Glenn Close in FX's Damages looks stunning at 61. But what in the world happened to Hollywood icon Mary Tyler Moore, who was barely recognizable on NBC's Lipstick Jungle on Wednesday night at 71? Is it Botox? Restylane? Surgery? One of us almost spilled a glass of wine when she came on the screen, it was so jarring.
It's hard enough to have to age without having to worry about high-definition programming and millions of viewers judging you, but at the point where viewers have to look twice to see if it's you in there, the procedures just have to stop. May we suggest a Bliss Youth Group Skincare Kit ($68)? Some Freeze 24/7 anti-wrinkle cream ($65)? Allegedly that stuff works in minutes. At least try one of the solutions in our Plastic Surgery At Home guide before going under the knife or needle.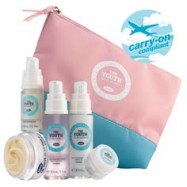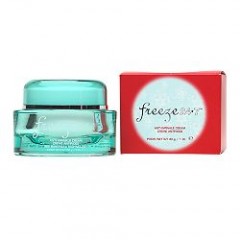 There has to be something we can do...
SUBSCRIBE TO & FOLLOW LIFESTYLE
We're basically your best friend… with better taste. Learn more