Editor's Note: Michelle Weber of Thursday Night Smackdown is liveblogging Top Chef with HuffPost Food tonight. To participate, leave your comments below.
02/23/2011 11:00 PM EST
Next Week: Padma comes to visit, family stops by, and we're cooking on a ferry.
02/23/2011 10:59 PM EST
Angry Dale is having a special moment.
02/23/2011 10:58 PM EST
Chefs, you all failed to honor the fish. Dale, you buried it. Tiffany, you killed it with honey. Carla, you went overboard with the mustard and hot sauce.
Dale, pack 'em up.
02/23/2011 10:56 PM EST
Commercials. Red Lobster offends me.
02/23/2011 10:54 PM EST
Paula: "My mouth was wanting one thing, but it got another." That's what she said! Literally!
02/23/2011 10:54 PM EST
Everyone's fucked up fairly badly. So, who goes?
02/23/2011 10:51 PM EST
Carla has disrespected the fish.
02/23/2011 10:51 PM EST
Flavor warfare!
02/23/2011 10:50 PM EST
The bottom: Carla, Tiffany and Dale.
02/23/2011 10:49 PM EST
Watching Mike flirt with Paula Deen is not a pretty thing.
Winner: Blais! He gets a trip to Barbados and $5k.
A preview of tonight's action, from Bravo: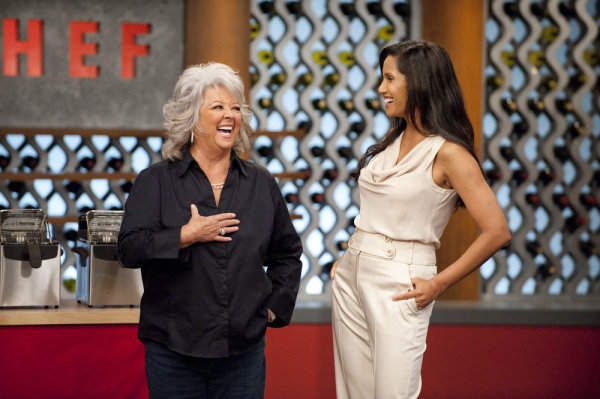 The remaining chef'testants must use a deep fryer to impress the queen of southern cooking: Paula Deen. Deen is then joined by former Top Chef Master John Besh to guest judge the Elimination Challenge where the chefs provide the seafood at a charity event benefiting the fisherman of the gulf region. But when some of the already-eliminated chef'testants make their way back to the kitchen to assist the remaining All-Stars, will they serve as an extra hand or a burden? Find out this Wednesday 2/23 @ 10/9c on Top Chef All-Stars.
Paula Deen Visits the Top Chef Kitchen:
Paired Up: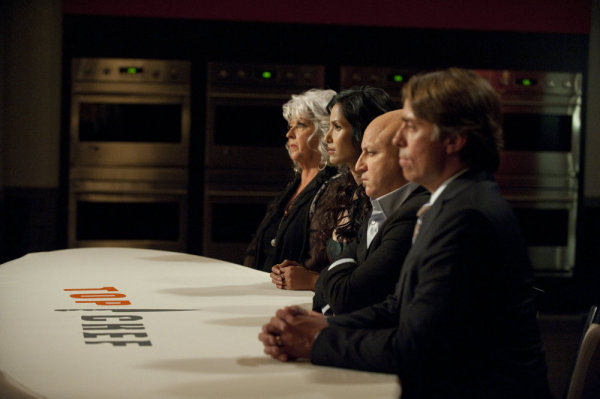 SUBSCRIBE TO & FOLLOW THE MORNING EMAIL
Start your workday the right way with the news that matters most. Learn more