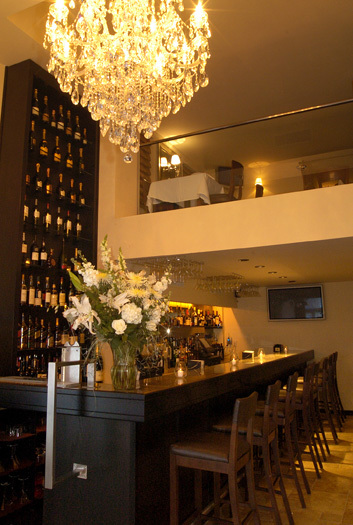 Destino re-opened its doors after a 6-month long renovation last Thursday. The Southern Italian eatery was a neighborhood and after-work favorite, but was shut down due to a pipe break.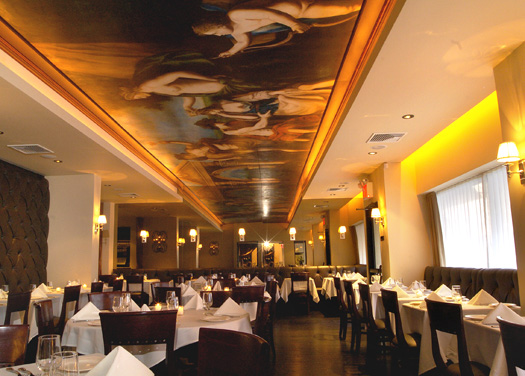 It was fun to head back to the locals-only restaurant, their newly renovated space makes you feel like you are back in the home country, with a 40-foot fresco on the ceiling of the main dining room, and lots of gilded embellishments throughout the interior. If you're one for live music to go with your vino, they have a piano player in the bar area giving diners and winers something to sing to.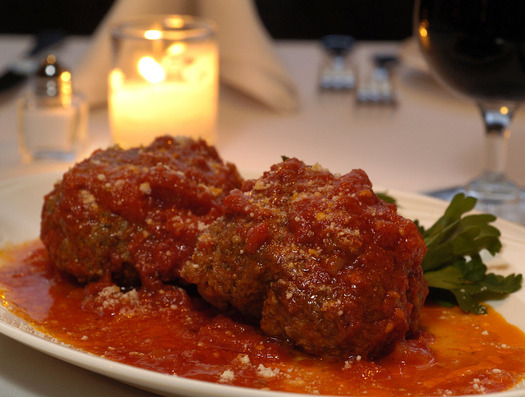 I had the meatballs first, at the urging of owner Anthony Curko. He had a twinkle in his eye as he told me, "This is our specialty, really the best meatball you'll ever have!" And how can you refuse a meatball, especially when its made out of beef, pork and veal? Slightly bigger than a tennis ball, they were flavorful and fluffy, topped with marinara and piled on a plate. The chicken cacciatore is served on the bone with mushrooms, red and green peppers, and a touch of marinara. They also boast an impressive array of build-it-yourself pastas. You can choose from nine different shapes of pasta, from spaghetti to orechiette. Then, throw on your own sauce, whether you want a homestyle marinara or a fancy filetto di pomodoro (with tomato. proscuitto, garlic and basil). You've also got your pick of meat or fish dishes, but if you can't find your Italian specialty of choice on the menu, just ask. The owner assures us that, if the kitchen has the ingredients, they'll whip it up for you.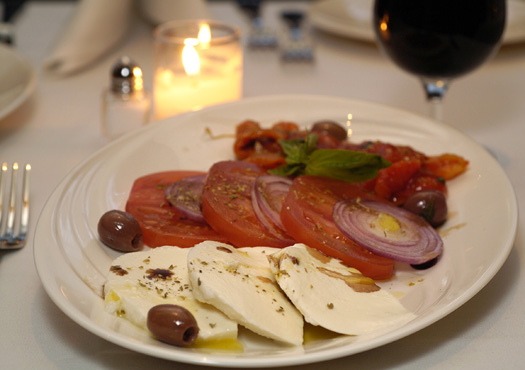 Destino is located at 891 First Ave. in Manhattan, (212) 751-0700, www.destinony.com
FOLLOW HUFFPOST