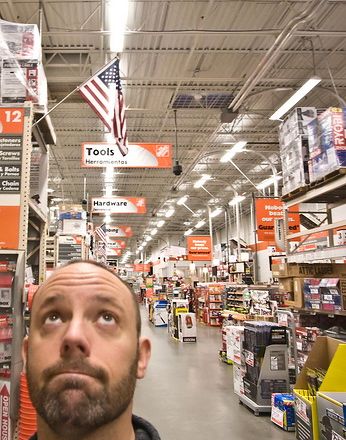 I'm always on the lookout for solutions that help me feel a little less commercial. I don't know about you but I don't like being defined as a "consumer." In my daily life, I'd rather spend less time fretting over what to purchase, when, and at what price. There are other things to think about.
I wasn't expecting to get a little help in this endeavor from the very people who are constantly trying to sell me things. I was listening to NPR last week and heard this great story on Marketplace about how retailers forced to scale back inventory during recession have found success with a "less is more" approach.
Have you ever been in a store and been overwhelmed with all the choices? Have you ever run out of time or been unable to make a decision so that you buy nothing at all? Me too!
As an unintended consequence of scaling back in tough times, retailers are finding that they are actually selling more by offering less. Jo-Ann's is a great example of a store that has learned this lesson. As a result, the retailer is completely redesigning 75 of its locations this year to make for a simpler, cleaner shopping experience with fewer options to purchase.
Expect to see less stuff at the following stores in the near future as well: Target, Old Navy, 7-Eleven and Wal-Mart.
What does this mean for us? Less time in stores! Less buyer's remorse wondering if we made the right choice! Maybe, just maybe, if stores begin offering less stuff, we'll purchase things with more intent. Maybe we'll learn to value our stuff a little more and start making substantive changes to our throw-away culture. All thanks to Wal-Mart. Whodathunkit?
SUBSCRIBE AND FOLLOW
Get top stories and blog posts emailed to me each day. Newsletters may offer personalized content or advertisements.
Learn more