Now that the glittery dust has settled, the cameras have been stowed away and the broke show-goers have returned their designer NYFW outfits for store credit, I felt it appropriate to write something. I've been holding off, but not for lack of interest -- rather, due to bombardment of the spectacular. Outfits and freebees and coffee and celebs... schlepping and pushing and ace-bandaging and late nights... followed by more coffee.
Fashion Week is a circus for journalists and photographers. We've all gotten so caught up in the hype of models and celebs and style blogs that we've lost sight of what fashion -- and Fashion Week -- is ultimately about: The Clothing.
What about the silhouettes, color schemes, and the art of the cuff? Or details like buttons and trim and lining? They're still there -- they're just hidden in the glamor. Don't get me wrong though, this girl loves some glamor, but I also love clothes, and this article is to show you some of my favorite moments from the runway. (Photos below are courtesy of style.com, but I'm also including links to my blog 3snaps for more behind the scenes and detail).
EDUN:
Held under a bridge of sorts (an overpass or something?) -- graffiti on the brick walls, a gravel runway -- the Edun show was nothing short of edgy. The collection itself was a breath of fresh air for me -- completely congruent with my own personal style. The aesthetic was earthy but a little tough -- "Desert Rock" as my folks like to call it. The pieces had ease of movement, balanced drapey and body-conscious silhouettes, and while there were some patterns, it was majority solid earth tones -- white, black, beige, charcoal... stunning. Oh, and all models were balancing on really tall, REALLY CHUNKY platforms. I adooooore me a chunky platform.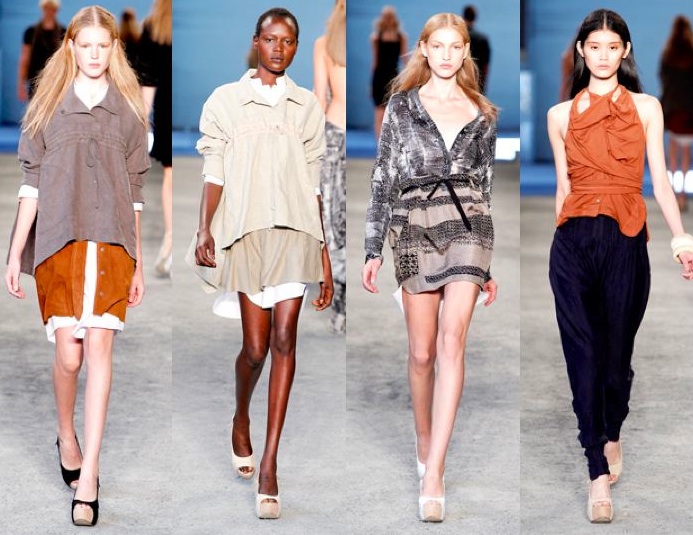 For many more EDUN photos from my front row seat, visit my blog HERE.
"This Collection came to me in a dream...
A beautiful girl running through a lush garden. Her very own Garden of Eden.
Beautiful flowering trees in watercolor hues.
Red Apple dresses and the temptation of the snake,
Seen in a subtle reptile pattern in flowing chiffons.
Lots of shimmer from the glistening sun on dewy surfaces.
Ombres in blues and greens, pale pinks dominate.
I don't want to wake up, I'm in a state of Euphoria!!"
This charming fairytale was printed on the cover of Monique Lhuillier's show program -- and the dream was, without a doubt, reflected in the collection. It was ethereal, it was feminine, it was elegant, playful and inviting.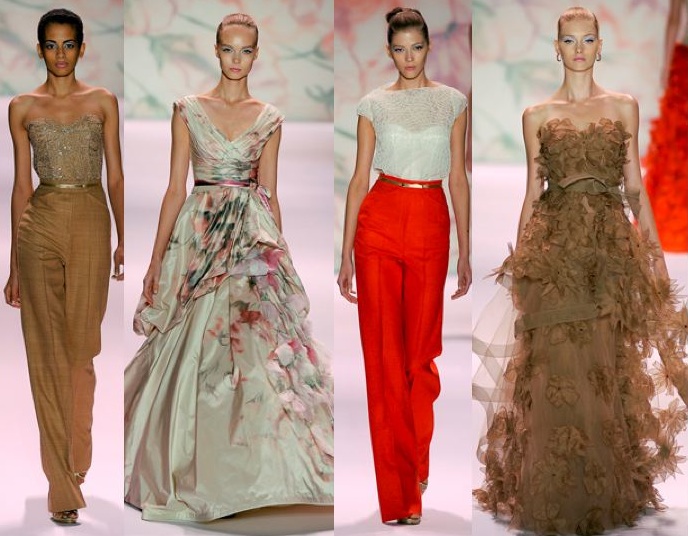 For a more detailed look at the show click HERE.
ALICE + OLIVIA:
According to the release, this collection was inspired by the 'individual'. Flirty and rock n roll, it was a perfectly classic combination of old school East Village bohemian meets 70's UK mod.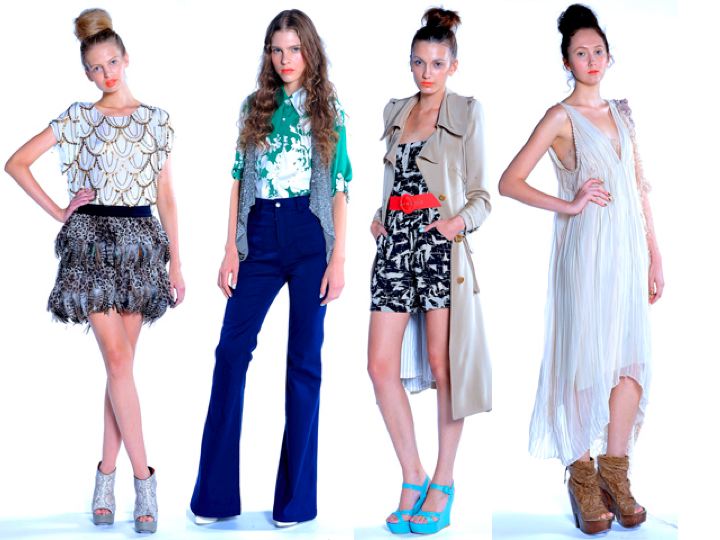 The collection's presentation was stunning -- the plush gold drapery served as a flawless backdrop to the Grecian dresses, all-feather vests and skirts, animal prints, sequin and beaded minis, and printed manicures. You MUST check it out to get the full effect -- click HERE.
MARCHESA:
The Marchesa collection was a journey through texture and shape. Hand painted silk, origami-like structures, elaborate embroidery and insane amounts of meticulously draped lace. Models stood stoically on platforms while editors, celebs, and the upwardly trendy were ushered through the Marchesa maze... mouths agape... ogling and drooling over the ornate detail and unique craftsmanship.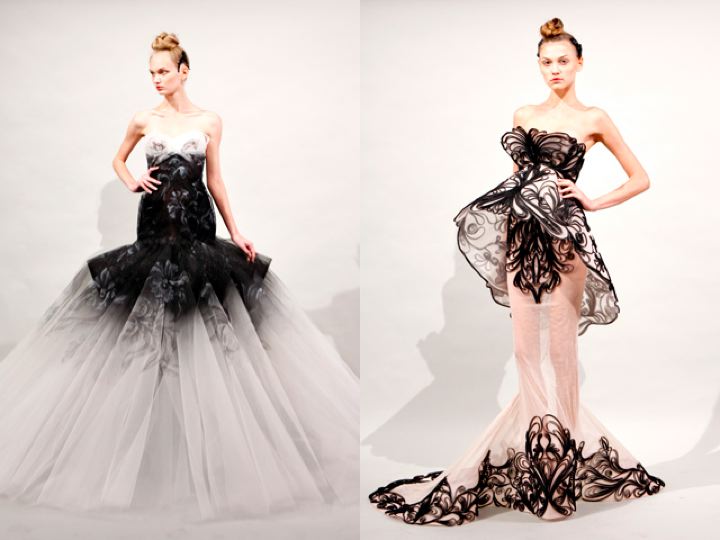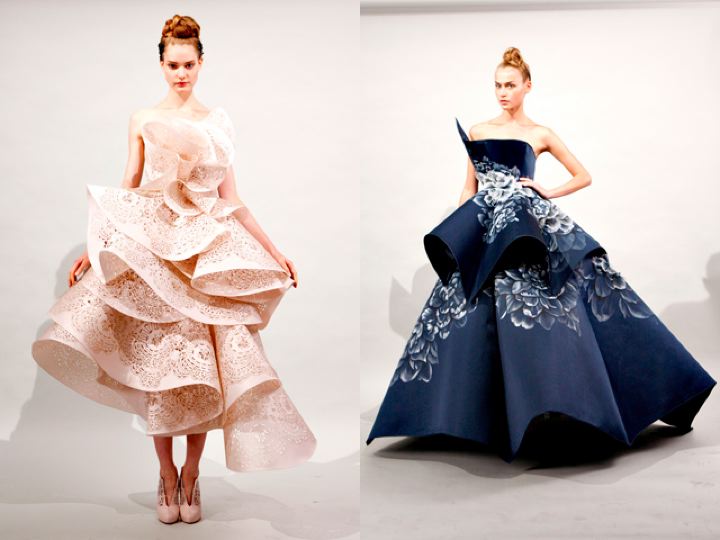 My photos of the entire collection HERE.
Well there you have it folks -- a Fashion Week article about clothing.
SUBSCRIBE AND FOLLOW
Get top stories and blog posts emailed to me each day. Newsletters may offer personalized content or advertisements.
Learn more