"We just want people to walk away from the show smiling and feeling happy," says Swaim Hutson. "It's gotten to the point that we really can't take things too seriously -- we have to just relax and have fun with it all." The re-launch of Generra, by husband and wife Swaim and Christina Hutson does just that. The couple, formerly of Obedient Sons & Daughters, have recently come on board with Generra as creative directors, and are setting out to not only change the aesthetic of the brand, but the message behind it as well.
Inspired by the color combinations and blocking of Snow White and the Seven Dwarfs, the A/W 2010 collection is youthful, casual and optimistic -- similar to the brand's aesthetic in the 80's. Not only did some of the ensembles quite literally represent the dwarfs (with the little pointy knit caps), but theme was energetically fused into the bright colors, busy prints, and juxtaposition of heavier materials like alpaca and mohair, with lighter more ethereal fabrics like chiffon and silk. Though the designers can only remember 2 of the 7 dwarf's names (grumpy and sleepy), I think they were spot on in the execution of their vision.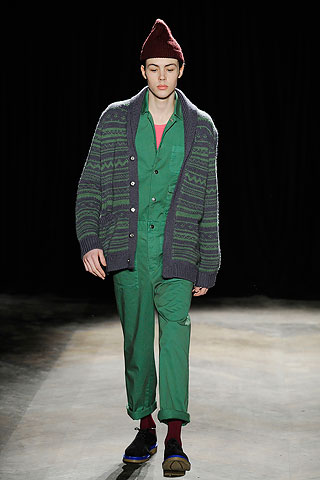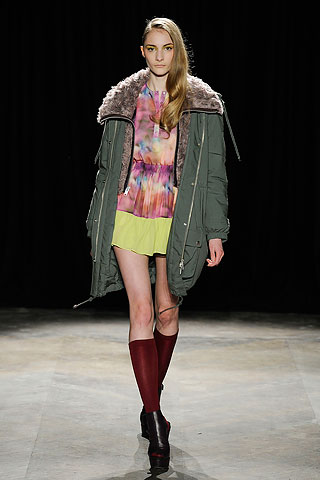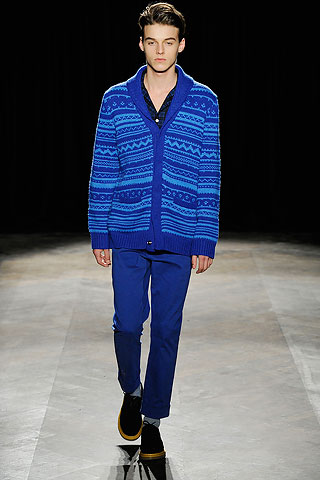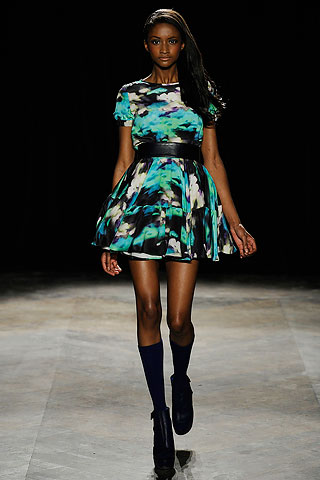 Photos via Style.com
Click HERE for coverage of complete line.
Little piece of slightly irrelevant (but AWESOME trivia): Generra is the brand that released Hypercolor clothing in the 90's. Remember? The shirts that changed color with heat?! In case you're wondering, yes Generra still owns the rights to Hypercolor, and yes they do plan on re-releasing it at some point soon. The 90's kid in me is jumping up and down... I can't wait till it's once again acceptable to blow on other people's t-shirts.
FOLLOW HUFFPOST