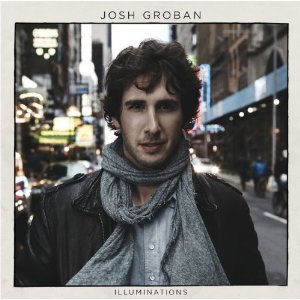 A Conversation with Josh Groban
Mike Ragogna: Hey Josh, how are you?
Josh Groban: Hi Michael, how are you?
MR: I'm pretty good, Josh. You have a beautiful new album, Illuminations.
JG: Well, it's out November 15th, and I'm extremely proud of it--it's been a long time in the making.
MR: You recorded it with legendary producer, Rick Rubin. Can you tell me how that came about?
JG: Well, we were connected through our mutual friend, Guy Oseary, who is another great mogul in the industry. We met out of mutual respect--Rick is one of the few guys in the industry that I hadn't met, but I respected him so much. So, we just met very casually, at his house, and talked about music and how we like making music. We realized that we had a lot in common, so he basically said he would love to hear some songs when I wrote them. He came over again, we played some songs, and he said, "Look, I know I said, 'Let's just be friends,' but I really want to produce this record." It was new for me, new for him, and it happened very organically.
MR: Recently, I interviewed Dan Wilson and we talked about your collaborations.
JG: Dan is somebody who I'd heard his voice and heard his songs but had never really sat in a room properly with him. One of the great things about Rick is that he's got a great sense as to what the right puzzle pieces are, to get in the room with the artist he's working with. So, as Rick was hearing my songs, he felt right away that Dan would be somebody that shared the same musical sensibilities that I have, and could help me achieve the very fine balance that Rick and I were trying to get to on this record. So, I went to Minneapolis--I didn't want him to come to L.A. because I wanted to kind of get out of Dodge for a minute, go to Minneapolis, get out of my comfort zone and work with him. Then, I wound up going back about six or seven times because Dan and I just clicked. We very rarely had any of those awkward co-writer moments where you go back and forth, "I don't like this." "Well, I don't like this either." Sometimes, when you're writing with somebody, it can get kind of fuzzy, and Dan and I never had that. We always were in agreement, and we had a great time trusting each other to go too far and the songs are proof of that. We wrote tons of songs, and I think six of them are on the record, a couple of other ones will be on the next record, and he's a wonderful new addition to the family tree.
MR: Very nice. You recorded this album in a live-ish setting--Rick Rubin took you, put you at a piano, and that's where it all started, right?
JG: Yeah, we got into a room, and we started with a bunch of cover songs--some rock songs, some folk songs, some jazz songs--just kind of doing dry piano and dry vocal, just to get our feet wet and to see what we were up against. That day I remember very specifically--and it was almost two and a half years ago--it was equal parts frustrating and wonderful. I think we were just trying to find where our formula was. So, out of that session--again, you do fifteen things and one thing rises to the top--the Nick Cave song, "Straight To You," came out of that session, which was one that was kind of in our pile of things we really wanted to try. Some might say, strangely enough, that that song was the one that was most appropriate for our project.
MR: And getting back to the family tree now, you had Matt Sweeney, Smokey Hormel, and Spooner Oldham.
JG: Yeah, legends. The session with those guys was really the moment, for me, where I felt like the record was clicking into the place I wanted it to be in. I'd always been comfortable standing in a room with an orchestra and doing things very technically or traditionally, but to be able to sit at the piano and just jam with those guys--that was the kind of Rick Rubin experience that I had been waiting for because I knew that he knew and worked with all those guys. For him to bring them into this project and to try some of those songs I had written with Dan with those musicians, not only did I make some new friends, but nothing could have prepared me for the master class of being able to play those songs. So, the songs that I recorded with them were really done in the way that they like to record, which means we did them in one or two takes. We rehearsed, and we felt like we had rehearsed to the point where we had some really nice moments. Rick pressed the big red button, we got a few takes and certainly all those tracks are one performance all the way through.
MR: Josh, you have a reputation for being one of those artists who has a live show that is powerful and you capture your audience. It seems like that is such a forte with you, so taking a "live" approach with your new album seems like a no-brainer. On the other hand, this is a new approach for you, isn't it?
JG: It is. You know, a lot of actors love to do theater, but sometimes the movie making process is much less "in the moment," and the same goes for recording. I love the aspect of live performance, the energy of filling the room and the uncertainty of what kind of moments will be created. A lot of times in the studio, it's just kind of the lab, you know? You're just kind of doing it as many times as it takes, hitting notes over and over again until you get it. A lot of times with technology, especially if you're doing orchestra work, half the time you're sitting in a room listening to an orchestra play over your voice that's already been recorded. The audience often times doesn't know the difference, but I think just coming from the perspective of loving the live aspect, I really appreciate that Rick wanted to do this record that way because it was more fun for me and it was certainly more fun for the musicians. Because I respect the musicians so much, it was nice to have them in there with me and have a recording atmosphere that says, "Let's be scared together. If I mess up, you guys have to start over, and if you guys mess up, I have to start over." There is something nice about that nervousness, and I think there is an energy that does come across on the record because of it.
MR: The level of energy or intensity seems most obvious in songs like "Bells Of New York City."
JG: Yeah, "Bells Of New York City" was a song that came about in Minneapolis at Dan's piano. We were just kind of talking about the city, how it keeps drawing us back, and how a certain time of year here kind of makes us feel. Then, he went to the bathroom, and I just sat down and started playing that bell part on the piano at the beginning of the song, then he came back in and said, "What's that? Let's work with that." We were working on something else at the time, but sometimes, you just have to put it away and work on what's inspiring you at the moment.
MR: Right. Now, you also did that cover of Nick Cave's "Straight To You" that we touched on briefly earlier.
JG: I did, yeah. Again, it's a gorgeous song, I'm a big admirer of Nick Cave, and I think it represents the universal quality of great songs. Again, strangely enough, our styles couldn't be farther from each other. But the grandness and the drama of the lyric and the melody really lent itself to a full blown orchestral arrangement, and I think it really made the lyric very powerful.
MR: Was that by David Campbell?
JG: James Newton Howard actually did the arrangements for "Straight To You."
MR: Ah, but you also had David on the album, right?
JG: Yeah, David Campbell did the majority of the record, and then we also had James Newton Howard, and Maxim Moston did one as well.
MR: People are used to you singing both pop and art songs, but on this album, you talk about getting out of your comfort zone and getting scared a little bit. For instance, you did a Portuguese song too, right?
JG: I did. I've always enjoyed singing in many different languages--usually on a record, I'll have three or four different languages on there, and this is no exception. The Portuguese was something that I was really excited to tackle. It's not something I had ever done before, but I've always loved Brazilian music and songs in Portuguese. So, Lester Mendez and I wrote this melody that we thought was really epic, and I asked Lester, "Who do you think is the right person to write a lyric for this?" And he said, "Well, there's the legendary Carlinhos Brown, who is just incredible." So, we sent it to Carlinhos, and he wrote the lyrics and also put the drum corp--we didn't know what kind of drums he was going to put on it. But he brought in a group called Banda Dida, who is an all girl drum corp that he's working with, and they just sound awesome on it. Again, there's another example of everyone kind of adding their ingredient to make an epic song.
MR: This new album not withstanding, you have made quality album after quality album, but at this point, you're twenty-nine years old and you're from L.A., right?
MR: Looking back at your body of work, what are your thoughts these days?
JG: You know, I'm very thankful that I can look at it with a mindset of being proud of the growth and proud of the transitions. You always want to expand without alienating, and I feel like any time you grow, or any time you go out and try new things you're not going to please everybody, but generally speaking, I feel like every move I've made has made me that much happier, and ultimately has opened up that many more doors for me to continue the adventure. So, that's all I can go on as far as whether or not those things have been successful or not. The sales are always wonderful, but creatively I just feel so happy that I've had the opportunity to work with people like Dan, Rick, and Rufus Wainwright--to learn every day when you're in the studio. There will come a time when I want to record the Groban Sings... album and pop out ten of those, but I'm excited about the exploration, the writing, and the blending styles, and I hope the fans enjoy it as much as I do.
MR: How did you enjoy your stint in Chess?
JG: Oh man, it was a blast. I briefly went to theater school before I got signed, and the theatrical world is one that I've been interested in since I was a kid. The music from Chess is so brilliant, and it never quite made it as a proper stage production--I think in every city it was a different story, and it never had the book it deserved. So, when Tim Rice wanted to put together a concert version--I had done it once in New York for The Actor's Fund--they really wanted to do it up right for the Royal Albert Hall, PBS concert. That music is so awesome. First of all, to sing with Adam Pascal, Idina Menzel, and Kerry Ellis was just great. I hope to do it again sometime, and I hope to get up on a Broadway stage at some point in my career.
MR: What was it like to be on Glee? You were on the show twice, right?
JG: I was on there twice. Yeah, it was really fun to be part of the last season. You know, it's nice to poke fun at yourself sometimes. I live in a kind of serious music world most of the time, and it's great to have the opportunity to be a little bit off the wall and show off that other side.
MR: And you're co-starring with Steve Carell in a movie too, right?
JG: I wouldn't say I'm co-starring, but I've got a couple of nice scenes in this new film, Crazy, Stupid Love, which is coming out next year. It's got an extraordinary cast--Steve Carell, Ryan Gosling, Julianne Moore, and I was lucky enough to play Emma Stone's Fiancee. Again, I just got to really play against type, and really had a great time improvising with that cast.
MR: Josh, do you have any advice for new artists?
JG: It sounds cliché, but today's music business is such that it's becoming so quick--I know that there's been BS in the industry for quite some time, but it seems like the "yes" men are expanding in today's music world. I think it's important that every artist stay true to their vision. Work really, really hard because as much as it might be fun to let your ego get out of control, the longevity is based on working hard and being nice to people. More and more, I see people in this industry have a little success and they just stop being nice to people, and I think it's important that people stay humble and really focus on what they do.
MR: Yeah, maybe it should be required that they take vacations once in a while.
JG: Yeah, vacations would be nice too--I need to take my own advice on that one. A good vacation would be right on the money at the moment.
Tracks:
1. The Wandering Kind (Prelude)
2. Bells Of New York City
3. Galileo (Someone Like You)
4. L'Ora Dell'Addio
5. Hidden Away
6. Au Jardin Des Sans-Pourquoi
7. Higher Window
8. If I Walk Away
9. Love Only Knows
10. Você Existe Em Mim
11. War At Home
12. London Hymn
13. Straight To You
(transcribed by Ryan Gaffney)
To hear the KRUU-FM broadcast of this interview, go to kruufm.com and click the "listen live" link on Thursday, November 18th at 1pm Central.
Josh Groban Announces Exclusive Live-Streaming Concert Event for Fans Who Purchase Physical Copy of New Album Illuminations

Fans Who Purchase a Physical CD of Illuminations Will Be Able to View an Exclusive NYC Concert and Q&A With Groban on Ustream on December 2nd at 8 p.m. ET/ 5 p.m. PT

A very special concert and Q&A with internationally renowned singer and songwriter Josh Groban will be broadcast live on Ustream exclusively for fans who purchase a physical CD copy of Groban's new album Illuminations. The concert and interactive Q&A will take place on December 2nd at 8 p.m. ET / 5 p.m. PT.
Fans who purchase the Illuminations CD, which will be released by 143/Reprise Records on November 15th, should look for a sticker on the album that will include a special code that is needed to view the live stream of this special one-time-only event. This is the first time an artist has offered consumers the opportunity to watch an intimate online performance of the songs on the album they have just bought and is Groban's way of giving his devoted fans more value for their purchase.
Groban recently performed several intimate shows, featuring just him on piano and accompanied by his guitarist as a way to involve the audience in the initial planning stages of his Illuminations World Tour in 2011.
The 29-year-old Los Angeles native displays both artistic and personal growth on Illuminations--the rewardingly surprise-filled result of the unexpected teaming with veteran producer Rick Rubin, known for his iconic work with Metallica, The Red Hot Chili Peppers, Johnny Cash, and The Dixie Chicks, among many others.
The unprecedented partnership saw both Groban and Rubin stepping out of their respective zones to come together and create an entirely new zone where art meets intimacy and immediacy meets timelessness. Most importantly, Groban--who ranks as Billboard Magazine's 14th top-selling artist of the 2000s with more than 20 million units in the U.S. alone -- was free to express himself at his fullest by tapping into a new range of expression and emotional connection with lyrics drawn straight from the heart. Lead song "Hidden Away," which is currently available from all digital service providers, provides the album's emotional and artistic center--its plea for a romantic ideal given a musical setting that highlights the raw honesty and natural gifts of Groban as a singer, musician, and writer.
Groban first broke through in 2001 with his self-titled 5x-platinum self-titled debut, followed by 2003's 5x-platinum Closer and 2006's 2x-platinum Awake. In 2007, Groban became the best-selling recording artist of the year thanks to sales of Awake and his blockbuster 5x-platinum Christmas album, Noël, which spent five consecutive weeks at No. 1 on the Billboard album chart. Groban and his recordings have been nominated for more than a dozen awards including an American Music Award, a World Music Award, a Juno Award, two Grammy Awards, and an Academy Award for "Believe" from the 2005 film Polar Express. He has sold more than 25 million albums worldwide.
DAVE BARNES RELEASES NEW MUSIC VIDEO, "CHRISTMAS TONIGHT," STARRING ACTRESS JENNIFER LOVE HEWITT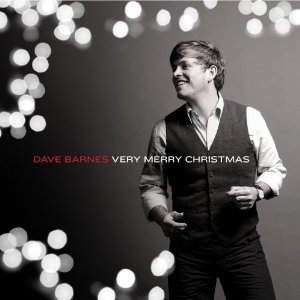 Barnes' Holiday CD Very Merry Christmas Available Everywhere Nov. 9th, Features Duet With Lady Antebellum's Hillary Scott, Other Special Guests
On the heels of his holiday CD debut, Very Merry Christmas, acclaimed songwriter and performer Dave Barnes is releasing his new Christmas music video for the song "Christmas Tonight," which features the guest vocals of Hillary Scott from Lady Antebellum. Filmed in Los Angeles, the video guest stars movie and television actress Jennifer Love Hewitt. "Christmas Tonight" premiered last week on Barnes' You Tube channel, http://www.youtube.com/THEdavebarnes.
Additionally, November 9th was release day for Dave Barnes' highly-anticipated holiday project. Courtesy of Razor & Tie, Very Merry Christmas showcases the quintessential Dave Barnes - hip, classy, and romantic with a solid dose of his traditional Southern upbringing. At first listen, Barnes evokes the traditional essence of the holiday season partnered with his well-known lively persona.
Big names and voices are interspersed with Barnes' soulful vocals throughout the six originals and four covers found on Very Merry Christmas. Already a highlight is the aforementioned "Christmas Tonight" with Hillary Scott, while other stand out guest appearances are Thad Cockrell on "Mary and Joseph" and Grammy-award winning Shannon Sanders and Drew Ramsey who appear alongside Barnes with Scat Springs on "Very Merry Christmas."
In his true fashion, Dave Barnes adds his own contemporary flair to the covers including "All I Want for Christmas Is You," "The Christmas Song," and Bing Crosby's classic "I'll Be Home for Christmas." His unique version of "O Come Emmanuel" will be available exclusively for those who purchase the album through iTunes.
Touring throughout the season to promote his holiday album along with songs from his current studio release What We Want, What We Get and previous recordings, Barnes' Very Merry Christmas is a holiday compilation that will no doubt be a staple for many holidays to come. Be sure to stay tuned to DaveBarnes.com for the most updated tour schedule--more dates are being added.
Tracks:
1. Very Merry Christmas *
2. Christmas Tonight *
3. All I Want For Christmas Is You
4. Meet Me At the Mistletoe *
5. I'll Be Home For Christmas
6. I Pray On Christmas *
7. Family Tree
8. Holiday Made For Two *
9. The Christmas Song
10. Mary and Joseph *
11. "O Come Emmanuel" (iTunes bonus)
*Dave Barnes originals
2010 Tour Dates*:
Nov. 11 - Joe's Pub, NY, NY
Nov. 18 - The Evening Muse, Charlotte, NC
Dec. 1 - Lincoln Theatre, Raleigh, NC*
Dec. 3 - The Loft, Atlanta, GA*
Dec. 4 - Workplay Theatre, Birmingham, AL*
Dec. 5 - Bijou Theater Center, Knoxville, TN*
Dec. 9 - The Parish, Austin, TX*
Dec. 10 - The Door, Dallas, TX*
Dec. 17 - Minglewood Hall, Memphis, TN*
Dec. 18 - Polk Theatre, Nashville, TN*
*denotes his Christmas tour dates
SUBSCRIBE TO & FOLLOW ENTERTAINMENT
HuffPost Entertainment is your one-stop shop for celebrity news, hilarious late-night bits, industry and awards coverage and more — sent right to your inbox six days a week. Learn more