Best known for his monster hit "You're Beautiful," international superstar James Blunt is back with a new album, Some Kind Of Trouble, which he discusses in the following interview. Also, artist Edie Brickell returns with not just one but two new projects--her self-titled solo album plus The Gaddabouts, a collaboration with iconic session drummer, Steve Gadd. During her interview, she discusses these albums, the wisdom of befriending fellow musicians, falling in love with everyone à la Pepe Le Pew, and the creative environment in a home that includes a guy named Paul Simon.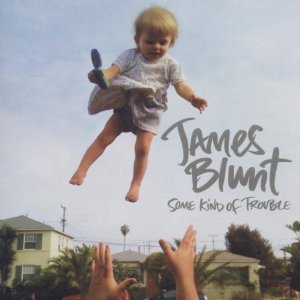 A Conversation With James Blunt
Mike Ragogna: James, you have a brand new album.
James Blunt: Yeah, since the last one, I went on tour for two years, then I came back and hung out with my friends. After that, I locked myself in the studio for fourteen months and have stepped out with this finished album. It's very nice to get out and talk to some normal people.
MR: You called this project Some Kind Of Trouble. What kind of trouble was this exactly?
JB: I don't just mean something bad, I also mean something exciting. We always like to go get ourselves into some kind trouble.
MR: Were you writing in the studio while recording?
JB: That's right. I would go into the studio and me and my producer, Steve Robson, would write through the day. If it wasn't working in the morning, we would drop that until we had something really exciting and would develop it into something strong. That's what we knew we could do best, make strong songs. The next day, we would call-in the musicians from my band and we would record a demo. From there, we would see where we go.
MR: In the song "Stay The Night," there are some music and pop culture references like the shoutout to Michael Jackson's "Billie Jean."
JB: Yeah, absolutely. Then there is the line from Bob Marley's song "Is This Love." If you see the credits, it says the song was written by myself, Ryan Tedder of One Republic, Steve Robson my producer, and by Bob Marley, which I thought was unexpected because I never thought I would write with Bob Marley. I thought he was dead. Hopefully, next time around, I will get to write a song with Jimi Hendrix.
MR: (laughs) What was your reaction to Weird Al's version of your song "You're Beautiful"?
JB: I've seen some fantastic parodies of the song along the way. I think, actually, Weird Al's is my least favorite because it's not the funniest one. One of my favorites is "My Cubicle" from the office worker, "It's Bloody Cold" is another one. There are some very special parodies out there.
MR: While we're on this song, it's been featured in so many movies and TV shows.
JB: I suppose, in this day and age where radio stations do a great thing advertising an album by playing a single, at the same time, it does focus people on only one song. Musicians definitely don't only put out one song, it's the rest of the work that could be just as fulfilling and enriching. For me, to get all the songs from those two albums on movies and TV really sends the message that there is a whole body of work out there.
MR: In this day and age, you absolutely do have to rely on mediums beyond radio.
JB: Yeah, because some songs don't just work on radio and the other songs could be the best songs that the world has ever heard, but they just don't fit into a certain radio type. So, radio--great as it may be for getting music out there--is very limiting.
MR: Your last two albums seem to be bookends about action and reaction.
JB: I wrote a very innocent album as the first one, then the world changed for me as I became thrown into the public eye more. So, the second album was a reaction to that, it was kind of a dark album as well. You can tell by the title. It was really nice to write that and record that. Since then, it's also been very nice to close the door on that and move on. With the third album, I've managed to find the innocence again. To refine innocence is a very exciting thing. I have a collection of songs that I've always wanted to write, the type of music that I like to listen to. This album was a huge pleasure to make.
MR: You must have had a great time concocting the song "Dangerous."
JB: Actually, that was the first song I wrote for this album. I walked into this guy's studio--Steve Robson. I was supposed to just meet him for a beer, and I wasn't quite sure at the time what I was doing musically. I was just sort of hanging out with my friends and stepping out of the music scene. Then, I walked in and picked up an electric guitar--which I hadn't properly played in a long time--and we wrote this song together. I asked after if I could come in tomorrow and record this and we did and it sounded great. So, I came in the next day and wrote another. The days turned into weeks which turned into months. It turned into a year in the studio together. I'm sure his wife was extremely jealous from the amount of time we spent together, but the results came spontaneously.
MR: You also reference The Police's "Wrapped Around Your Finger" in "Dangerous."
JB: Yeah, it wasn't supposed be a reference to that, but I guess that's how music permeates through your mind. On the song "Dangerous," it feels like a teenager picking up a new instrument and writing something with all of that naive excitement.
MR: This batch of songs are coming from a very different perspective then the songs of the first two albums, right?
JB: Absolutely. Where as the first two were more (from) a troubadour--one man with a guitar. Instead, this has gone back to the electric. I learned on the electric when I was fourteen. I kind of stopped with that because to carry around an amplifier as well as a guitar was a hassle. I wrote songs on an acoustic. Now that I've got the opportunity, I've got a load of instruments, so this album has been written as the front man of a band instead of as a troubadour.
MR: What's the story of the song "Superstar?"
JB: I guess the title is misleading because people think it has to do with my experience in the music business. Instead, it's the way a lot of people will look at the world today. If we asked children twenty years ago what they wanted to be, they would say a doctor, or fireman, or race car driver. Now if you ask, they just want to be famous. You turn on the TV and you see images that tell you success is measured by fame. If you open magazines, they tell you what clothes you should wear or what music you should listen to. The song is the story of a teenager who is saying he doesn't want to be force-fed who I should be, this notion of freedom is not freedom at all. I want to be myself.
MR: Another special song is "These Are The Words."
JB: That was one of the last songs I wrote for the album. There was a great little discovery before we finished recording. I started off with an old '70s drum machine, which is the same one they used on Sly & The Family Stone. It was a really retro, bass-driven sample.
MR: Let's catch everyone up as far as your history. You were a British soldier.
JB: Yeah, I was, for six years.
MR: And you were stationed in Kosovo.
JB: That's right, I served there in operations during the war in 1999.
MR: What was the experience like for you?
JB: It was a pretty terrible place. It was a place where the Serb army was being employed to murder the Kosovo Albanians and two groups of people just fell apart and just started murdering each other, so we were sent out to stop that. Obviously, the bigger force was the Serb army, and we had to take action against them. It was very sad. I've been back there since. I played a concert for the Serbs, Albanians, and some British soldiers. War is devastating, and it leaves its scars for generations.
MR: You're also a philanthropist, a patron of Help For Heroes.
JB: That's right. It kind of made sense to connect to the heroes that help our soldiers. We have limited funds within the British army to look out for those guys. So, for me, it's been a pleasure to get involved with Help For Heroes. Also, with Doctors Without Borders, because they look after the people that are really hurt by war and that's the civilians. I saw them at work in Kosovo. They were volunteers who gave medical care and attention to the civilians in those man-made and natural disasters. I think they are incredible people for doing so.
MR: You were screening the trailer for An Inconvenient Truth at your concerts. Do you still do that?
JB: Yeah, we did. The world tour finished 18 months ago, so we haven't done it since then. But I think having toured the world and seeing many places, I've just been blown away by how we've really scarred our home. I'm as guilty as the next person if not more so. I travel a lot. The damage we do to our planet is huge. I try to talk about it a little, and I try to improve the way we do things. It's our home and we need to look after it.
MR: Do you see any progress or signs that we are starting to look that way?
JB: I think it is on people's minds a little more. I think people are a little more open to discuss these things. I think the recession took people's eye off the ball. If you're saving yourself money, you're probably helping the planet too. You're shutting off your air-conditioning or you switch off the lights. You're not using as much energy and saving yourself money.
MR: Or you switch to solar power.
JB: Yeah, it's a very simple thing to do. You actually earn yourself money by putting money into the grid.
MR: Why isn't everybody doing this.
JB: It depends a lot on where exactly you live. Many of us have roofs and roofs can be put to good use.
MR: Do you have advice for new artists?
JB: I think that everyone finds their own path in their own way. Mine wouldn't necessarily be the only way. If you have good songs and a real desire to make music, the next thing to do, instead of approach record companies, is to get yourself a really good manager because then it allows you to focus on your profession of being a musician. Then they can focus on the darker art of the record label and the music industry.
MR: Are there areas new artists should be focusing on over other areas?
JB: I think the only important thing is that you have to be yourself and express yourself as honestly and openly as you can. When you do that, it's fulfilling for yourself. I hear people say, "I'm trying to find my sound," or "...find out who I am," but you are who you are. To get up and play to write songs honest to yourself will be the thing that other people connect to.
Tracks:
1. Stay The Night
2. Dangerous
3. Best Laid Plans
4. So Far Gone
5. No Tears
6. Superstar
7. These Are The Words
8. Calling Out Your Name
9. Heart Of Gold
10. I'll Be Your Man
11. If Time Is All I Have
12. Turn Me On
(transcribed by Theo Shier)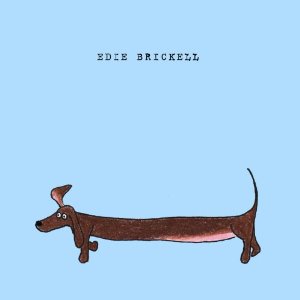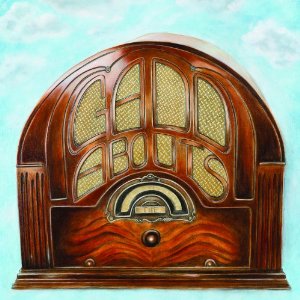 A Conversation With Edie Brickell
Mike Ragogna: Edie, you seemed to approach your new self-titled album, Edie Brickell, very differently than your previous albums.
Edie Brickell: It was our intention, when I was playing with the band, to record a lot of upbeat songs. I wanted to make a record that was fun to listen to, and hopefully have a little bit of everything. I was more patient than in the past because I would want to record a lot of songs then put it out. I decided to wait until every song was undeniable to me. I felt that (each song) would stay strong and endure, as apposed to being a good song for a while and then I'd grow tired of it. So, I ended up making the best album I could.
MR: And by calling it Edie Brickell, you really are emphasizing that this is "Edie Brickell."
EB: That's right. I finally made the record I wanted to make.
MR: You're also the ultimate collaborator, having appeared on records by Rob Wasserman, Chris Botti, Barry White, Carter Albrecht and others. And you've recorded with New Bohemians, The Slip, Harper Simon, and now The Gaddabouts. Considering you enjoy both worlds, it must have been hard to be able to finally say, "Yeah, this is the one!"
EB: It was, I wish I had thought of that earlier. I wish it had dawned on me to just wait a while, to make sure that you love the song in a year and then love the song in another year. I haven't worked that way in the past; I'm always writing songs. If somebody's playing music, I like to sing along to it, I like to make something up, and I get excited when I record it and I want to put it out there.
MR: You launch this record with the song "Give It Another Day" which comes off like a classic pop song. Actually, you have a few of those on this album.
EB: That's so great to hear. The more I played guitar, I just tried to make something simple that had a little bit of a twist. I wanted to express the joy in my life. It's about a ten-year delay for your mind and body to catch up with where you are. I think we're bogged-down by memories, and experiences can weigh on us like baggage. I was really confused in my late twenties and thirties, I had everything going for me but I felt a little sad and I couldn't figure out what it was. I realized that it was just an emotional habit from youth. Once I realized I could change my emotional habit, my creative life caught up with me. It was really great to crawl out from under the rock of melancholy to write music again.
MR: Yeah, some artists do seem to write about things that may no longer be relevant to who they've become.
EB: I think it takes a lot of thinking about life, getting quiet, and figuring out what you want your life to be and how to set your intention and move forward. We're just trying to get life right, right?
MR: (laughs) So, you've got this pretty clever song titled "Pill."
EB: In around 2003--and I'm a little embarrassed because it's an old topic--we would sit down to watch a baseball game and we were inundated with drug commercials. I just thought, "What has happened to everybody? What has happened to our country?" Drug companies are the new mafia. I'm really uncomfortable with it.
MR: I personally feel that "Pill" might as well represent everything that is advertised to us seemingly every minute of the day.
EB: I suppose your right. I mean, I'm happy people get relief, but that sure seems like a quick fix in a lot of circumstances.
MR: It seems like the consciousness of the country gets awakened, then falls asleep again. I'm really not sure where we are right now.
EB: Yeah it's hard to know.
MR: The song "Always" has some really cool arrangements. Who were some of the players that added to the vibe of these arrangements?
EB: Well, Carter Albrecht is playing piano on everything, and he was my friend back in Dallas. He understood my personality, he played what I wanted all the time. He played with other bands down in Dallas, and that echoed across the board from everybody he worked with. Carter has an instinct about what you want to hear. His playing was gorgeous and his personality was amazing to be around. That song was originally written on guitar. I started playing it, but then Carter started playing it and what he was playing was so much better. I let him take over and play whatever he wanted. He was a musician you could trust, you could say, "Just put your heart and soul in there," and he would come through.
MR: Another of my favorites is the song "2 O'Clock In The Morning" which is a really moody, bluesy "almost" relationship song. Am I reading it right, that this is a song about friends flirting?
EB: Yeah, absolutely. The romantic in me has never died. I started falling in love with people in the first grade. I just realized that's a certain personality type, it doesn't mean you're bad or you're going to act on it. You just look at people and fall in love with them. I just see so many people that are beautiful and have beautiful personalities, but it doesn't affect my family or my marriage. There are just so many nice things to love in other people. That's the song that is trying to express the daydream that sometimes passes through when you're watching somebody and you like the way they move or talk. It's the curiosity of what they would be like.
MR: I wish everybody was like that, everyone falling in love with everybody at all times.
EB: You know that cartoon character Pepe Le Pew? When I was a kid, I thought that would be wonderful, I love him. I thought, "What were they running away from? I know he's a skunk but hold your nose, what he's saying is so wonderful!"
MR: Nice. It sounds like you're having a lot of fun on the song "On The Avenue."
EB: Yeah, that song was written on rehearsal for a tour. That little melody came, and I started singing it to the band and they started jamming on it. That song just bloomed from that. The intention was just to express the feeling behind that riff and the groove.
MR: Let's also talk about The Gaddabouts. What is the story behind this other project that's additionally being released?
EB: Well, I ran into Steve Gadd one day. He was working on another band, and he asked me what I was up to. That was around the year 2000. I was raising my kids, and he asked me if I was still writing. I said, "Yeah," and he told me I should be recording again and he invited me to go into the studio with him. I thought he was just being nice and I never followed through. So, a few months later, I heard that he was wondering what happened. Anyway, I got into the studio and showed him my demos. I was worried to show him because I'm not a great guitarist. I just play well enough to write. I keep writing songs, but I don't practice being a musician as much as I should. I showed him my songs and he started playing them, and we made some really great demos this one afternoon. I was so excited because he made everything sound great, and it was a terrific vibe in the studio. He said he knew some great guys who were great players and he could put a great band together for these songs and I said, "If you want to do that, I would be blown away, I'm honored." That's how the band was born.
MR: So, since you're married to Paul Simon and considering the critically acclaimed catalogs of material you both have written and recorded, how does it work having that amount of talent under one roof?
EB: Songwriters are just very private. I have a studio downstairs, and I will go write there or I will write a lot of songs while I'm out walking the dogs. Paul works here and there in different rooms; it's just a quite thoughtful atmosphere. You need that. The house always seems to be very quiet because there's always music in your head, not necessarily on the radio or on an iPod. You just do your thing. For me, songwriting is about evolving and learning what it is that you like and who you are. So, it's very personal and very private. I don't feel like music is a competition, so I'm not threatened in that way. But really, it's very easy if you think of it as a spiritual process. It's just a part of who you are and what you do. It's not about what anybody else does.
MR: There have been a few musical dynasties that fell apart because of competition. It's so beautiful that your home has such a healthy dynamic.
EB: I learned really early on when playing in a band in Dallas that, first of all, there was a bit of a competition about playing in the clubs--who gets the Friday night or who gets the Saturday night. Instead, when you're friendly with other bands and (actually) make friends with them, the competition melts away and everybody's happy for everybody's success and you go hear each other play. You realize how lucky you are to play music and to play in a band. Then, if the dream comes true and you get to make a record, you're not thinking about the charts. It's the media that does it to artists. Media makes people crazy because they will write about you, compare you to another artist, or say someone is better than you. They do that and they will set you up and ask you trick questions and if you answer them and say something a little bit off, it sounds like you're negative towards another artist and it sounds like you're Looney Tunes.
MR: Many bands and artists never figure that out. What's nice is that you learned it early on with the bands in Texas.
EB: Yeah, and on the road. There was so much downtime on tour that I had a lot of that hotel time to think about life, the process, and what's important to me.
MR: I'm always floored by people that can hold onto their positivity. It's very hard to not get cynical. I've always known you to be a positive person and I'm glad you've taken this through life.
EB: Thanks Mike. I try but I don't always. It sure is the goal. I realize I feel a whole lot better if I focus on the things that don't bring me down.
MR: What advice do you have for new artists?
EB: Don't look around to see what everybody else is doing and express your heart. If you like it that's all that matters.
MR: What does the future look like for Edie Brickell and The Gaddabouts?
EB: Well, with The Gaddabouts, WFUV has a concert series and they've brought us on board for that, we're going to play there April 8th. After that, I don't know when The Gadabouts will play because all of those players play with the big boys. I have a couple of shows lined up. I'm going to be opening for Iron & Wine in New York City at the end of January, and I'm playing the New Orleans Jazz Fest at the end of May.
Edie Brickell Tracks:
1. Give It Another Day
2. Pill
3. Been So Good
4. Always
5. 2 O'Clock In The Morning
6. Avenue
7. Waiting For Me
8. You Come Back
9. It takes Love
10. Bad Way
The Gaddabouts Tracks:
1. Never So Far Away
2. Let It Slide
3. Remind Me
4. My Heart
5. They Say Everything
6. Mad Dog
7. Gonna Hold On
8. Good Day
9. Good For Me
10. More Than Anybody
11. Feelin' Better
(transcribed by Theo Shier)

SUBSCRIBE TO & FOLLOW ENTERTAINMENT
HuffPost Entertainment is your one-stop shop for celebrity news, hilarious late-night bits, industry and awards coverage and more — sent right to your inbox six days a week. Learn more