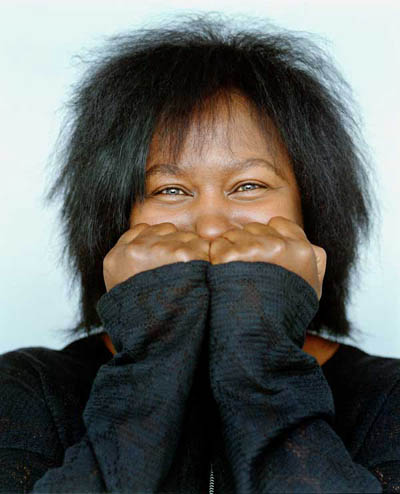 Joan Armatrading's music covers a wide range of genres that include jazz, folk, rock, and pop. But it was her 2007 album, Into The Blues, that was nominated for a Grammy, debuting in the top spot of Billboard's blues chart. She was the first British female recording artist to be nominated in that category, and was listed as one of VH1's 100 most influential women. More nominations came at The Brit Awards, and she also received the Ivor Novello plaque among other industry acknowledgments.
Almost four decades following her debut LP Whatever's For Us, she continues to be one of the most admired and respected singer-songwriters on both sides of the Atlantic. In 2010, the prolific singer-songwriter shifts musical gears again, delivering her 20th album, This Charming Life, a project that explores familiar musical territory, and is as personal and entertaining a project as she has ever released. Joan shares some insights with us into her latest album, her career, and, of course, her stint in The New York City Marathon. FYI, this new title jumps its March 30th release date by 24 hours, being offered exclusively as an "Amazon Daily Deal" on the 29th.
Mike Ragogna: This Charming Life seems to not only be the title of your album, but also its theme.
Joan Armatrading: Yes, it's a very "up" album, it's very positive. I'm a very positive person, so it comes out...it's what I'm thinking inside of my head, but I have to say it outside of my head as well.
MR: Has this approach to life been rewarding?
JA: Yeah, well, I've always had that approach. I only know myself like this, I don't know myself any other way. I always think we're to be happy, we're here to appreciate, to help. So, that's what I try to do, just enjoy being here. I like to look at the "now" as well, I don't look at anything with any regrets, not that I have any. I not only look at what I like to do, but what's happening now. When we look at "now," it's much better than we imagine.
MR: As emphasized in Eckhart Tolle's The Power Of Now that focuses on living in the moment. There's also a sense of empowerment that runs through almost every song, like on "People Who Win" during which you sing, "We're fierce like a lion, strong in our conviction, we are determined in our heart and soul."
JA: I believe there are always things conspiring to not let things work, to bring you down, making it seem like things are not possible. But it's all possible. I said that to somebody once who said, "Well, what about the people that it doesn't work for, what about people who are in a really, really bad position." But even being in that position, you need to be thinking positive to get yourself out of that bad position. You can change the equation.
MR: Your song "Virtual Reality" points at the problem of not living in the moment, of living some other life and avoiding reality.
JA: Yeah, I think you've got the record. (laughs)
MR: Thanks. So, who's the jerk in "Two Tears"?
JA: (laughs) That's actually a combination of a few different people, and as you can tell, it's about an abusive situation. But the person's finally woken up. Again, yeah, it's a positive thing, about taking responsibility for yourself, realizing your worth, and not letting people undermine you. To find you've woken up and what a great feeling for those people to finally come to their senses, to realize they don't have to put themselves through this nightmare.
MR: There are those who can't really get out of the relationship because it feeds something they gravitate to psychologically, good or bad.
JA: In terms of the degree of unhealthiness, I suppose. There are people who do fall in love no matter how bad or whatever the relationship is, they just can't see it because they're so in love. If you're in it and there's abuse, then it's certainly not healthy and you should definitely be away from it. But there might be other things that make it possible to stay in, where you get some joy at some point out of it.
MR: You also have songs where people are trying to make problematic relationships work. In "Love Love Love," a Britain-France, long-distance relationship seems to be used both as a literal, geographical separation, and as a metaphor to bring home the point.
JA: This one is about distance in relationships, where some people do need to have a long-distance relationship. It's not about me, but it's about this situation that I know of. As hard as they tried, they just couldn't get it to work because it was just too far. They'd hook-up every now and again, but it doesn't really do it.
MR: You've covered long-distance relationships before like in "All The Way From America" from your breakthrough Me Myself I album.
JA: That one is somebody wishing that they could be with me, and I wasn't available to go out with. So, it's slightly different in that it was a relationship that wasn't a relationship at all, just somebody wishing that it were. Where as in "Love Love Love," they do have a relationship that's affected by the distance.
MR: Speaking of America, it looks like you're "Heading Back To New York City."
JA: That's so riveting, isn't it? It's very rock, it's something I'm looking forward to playing onstage.
MR: Was the song inspired by the city?
JA: I love New York. I spent a little bit of time there, not for touring, but just to stay there because it's so great. It's a very, very friendly place. You can go into a restaurant or café or someplace, not know anybody, and start up a conversation and people will talk to you. Just walking around The Village or different streets in New York, it's just so interesting what you're looking at--the people, the buildings, the atmosphere. It's great.
MR: You were there a couple of years ago for a certain event, right?
JA: I did The New York City Marathon in 2008, and when you do the marathon, you go through the different boroughs and kind of see the different styles of what's happening there, what people have built up, very beautiful. The first bridge we'd come over had an absolutely stunning view. It was worth it just for that view, going over the bridge, looking over the water and everything. It was gorgeous. New York is a great place.
MR: Was that experience partly what inspired the song?
JA: I heard a young girl talking who'd gone to New York for the first time. She was from somewhere in the country, came to New York and couldn't wait to get back to it. She'd fallen in love with it. And that's what started me off, and then as I say, I love New York anyway, so it all kind of tied-in.
MR: So how did you place in the marathon?
JA: I'm not going to tell you that! (laughs) But I was actually on course to do a great time, a really great time. I was coming in like in five-and-a-half hours. But just a few days before, I banged my knee.
JA: ...I don't want to tell you the story of how that happened. (laughs) But anyway, because of that I took a bit longer. I finished, got my medal.
MR: One of the most emotional songs on the project is your ballad "Promises."
JA: I like that song, I love the intro in particular, the melody and the sound of the guitar. It almost makes you want to cry! I was in rehearsal, and the last song we attempted was "Promises." I tell you, playing it in that situation and then thinking in terms of the audience and conjuring up the feeling of what's going to happen in the hall, I really got a bit emotional myself.
MR: I especially love the tempo changes when it goes from 3/4 time in the verses to those elongated 4/4 beats in the choruses. It musically sets up the concept of how everything potentially changes as much as one wishes. And as you imply lyrically, that makes it hard to keep a promise.
MR: And then there's the song "This Charming Life." You have lines like, "Every government must pass down a law that says the sun has to always shine, that everybody gets the chance to say, 'I live and love with you this charming life.'" What a depressing statement.
JA: (laughs) Wouldn't that be good? I'm very fortunate about the life I have, and it would be nice if we all can have the life we wanted. The government SHOULD pass that law--that would be really good.
MR: But governments are so much better at bickering over health care.
JA: Yeah. Really. But they need to get this one together.
MR: According to the credits, you're a ten-piece band.
JA: I play everything except for the drums, and I engineered, arranged and produced it.
JA: Miles Bould, the same drummer as on Lover's Speak and Into The Blues.
MR: Same approach on those albums?
JA: I also played everything myself.
MR: So, this is how you make Joan Armatrading records now, you get down all your ideas on the various instruments. When are you picking up the drum sticks?
JA: I keep saying I'm going to play the drums on one song at least, maybe not a whole CD.
MR: Joan, why the slacking off?
JA: There's so much else to do that I keep kind of not doing that.
MR: You've had some amazing producers in the past. You used Glyn Johns, Richard Gottehrer, Steve Lillywhite. But in my opinion, it seems that when an artist has as broad an understanding of both music and sound as you do, you're able to pull off a lot more, you can produce yourself once you learn the basics.
JA: Because of the early days when I never got a "co-producer" credit, I think people think it was the producer who was governing my records and my songs, but it never was. It was always me who arranged the songs, so it wasn't the producer just doing things his own way.
MR: Then what is it like producing your own records without someone called a "producer" in the mix?
JA: To me the biggest difference is I don't have to think about compromising at all, that's the biggest difference. When somebody else is there, because they're there, you kind of have to include them, without that sounding strange at all.
MR: I remember Daryl Hall expressing it in our interview a little differently, but he came to the same conclusion.
JA: The "producer" should do something. Otherwise, why is he going to be there? (laughs) This way, I can kind of get on with it since I know what I want, and I've always known what I wanted. And I enjoy it, I've done it for the last three albums.
MR: Is this how you'll be approaching all Joan Armatrading albums from here on out?
JA: I have no idea what I'll do for the next album, if I'll do it myself or if I'll work with a producer and musicians. I just know that over the last three CDs, I've enjoyed doing it this way.
MR: And really, the main difference between your last three albums and your earlier works is the later ones seem more personal, more immediate. But that makes total sense since, as you mentioned, you were really producing your earlier works too.
JA: That's right, and that's how it's always been. And thank you for saying that, people might not recognize that. They might think, all of a sudden, I know how to do this. But you wouldn't "all of a sudden" know. I'm 59. (laughs) I wouldn't be suddenly knowing how to do this if I hadn't been doing it for a long, long time.
MR: You cover a long list of genres on each of your albums--pop, r&b, jazz, blues, and even new wave in the early eighties. Having this wide range of knowledge, you seem to have created a Joan Armatrading kind of music since it's not particularly specific or devoted to any one sound.
JA: Yeah. And if asked how to sum it up, that's exactly how I'd sum it up. It's Joan Armatrading music. When you're listening to Into The Blues, it's blues, but it's Joan Armatrading blues. You can tell that you're listening to blues-influenced music, but you wouldn't say, "Oh, yes, she's doing that particular style or being that particular person."
It's the same with This Charming Life. It's rock-pop, but it's my take on this kind of music, and I like lots of different sorts of music. I'm not constantly playing blues, rock, or anything, but I'm very conscious of music. I think I have a way of knowing what the music should be to identify as that genre, like when you hear Into The Blues, it's got a very blues sound to it--the tone of the guitars, the solos, the phrases, the space. When you listen to This Charming Life and you hear "Heading Back To New York City" or "Best Dress On," it's definitely rock. Because I like all these different things, they come to me.
MR: Right, when I first heard "Best Dress On"--and forgive me, I know you're not supposed to compare the artist to other artists in interviews, but let's do it anyway...
MR: ...it reminded me of Annie Lennox, but in a way that she would have approached a song like this pre-Eurythmics records. Then I realized she must have heard at least a few of your recordings, and you might have influenced at least some of Annie's nuances.
MR: No? Not even one or two?
MR: No, really, some artists such as Tracy Chapman sound like they've borrowed from or, in the very least, been influenced by you, though they may not be conscious of it. You're considered an important singer-songwriter, although you may not be constantly heralded like Joni Mitchell. When "Joan Armatrading" is spoken, everyone in most musical circles knows who that is through your material, not your super-stardom. So, instead of your image being embedded in the culture, it seems it's your influence that's your major contribution.
JA: I know, I do hear that from people, that I've influenced others, and I think it's great, it's really nice. But really? All I'm doing is writing my songs. (laughs)
MR: Alright then, who influenced you?
JA: When people ask me who my influence is, I don't go on about that because it's not really a person, it's just the music. So, I'm not listening to anybody then saying, "Oh, I'm influenced by this person, by that person..." I just like music, and that's why I come across like Joan Armatrading.
MR: What is your advice to new artists?
JA: It's kind of tough and easy, all at the same time. Easy in that if you have a love for music, then do it just for the love of it; some people have a love for it, but don't have that creativity. They'll sometimes pursue it as a career when really, it shouldn't be a career. It should be a hobby or enjoyed in a pub band, like that, and don't beat yourself up because you're not playing on some great big stage. That's that part of it.
But if you feel you have a real creativity and you're honest with yourself--that's very important, that it's truthful and you know you're really good--just beat down every door that you can to try and get to where you want to be! There will be people who will tell you it's not possible--I've certainly had people tell me that. But I know it's possible, never mind them, just get on with it. If you feel that you've got the talent, try whatever avenue you can to get your material out there, your songs out there, your voice out there...just do whatever you can to get yourself in front of the right people. Get yourself in a band, form your own band, get yourself onto myspace, tell the record companies to look at you there.
But the main thing is to be honest, what your quality is, how good you are, and what you want to do.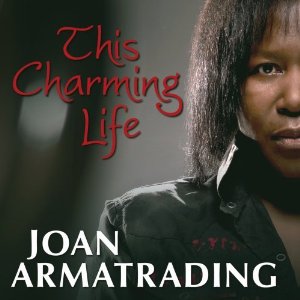 Joan Armatrading - This Charming Life
Tracks:
1.This Charming Life
2. Love Love Love
3. People Who Win
4. Two Tears
5. Heading Back To New York City
6. Goddess Of Change
7. Diamond
8. Promises
9. Virtual Reality
10.Best Dress On
11. Cry
...AND HERE IS THE ASSOCIATED PRESS RELEASE:
JOAN ARMATRADING'S NEW ALBUM "THIS CHARMING LIFE"
AVAILABLE MARCH 29 AS AN AMAZON.COM "DAILY DEAL"
Joan Armatrading, legendary songstress and purveyor of finely tuned, emotionally charged music, returns to the spotlight with "THIS CHARMING LIFE"--a new album which has been chosen by Amazon.com as one of their spotlight "Daily Deal" specials. On March 29, the album will be available digitally for the special price of $3.99! The follow up to her Grammy-nominated 2007 recording, "Into The Blues," the new recording is a showcase of her unique style, a blend of rock, pop, R&B, blues and jazz which bursts with a continued joyous energy by this masterful songwriter and player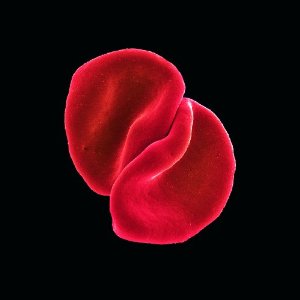 Peter Gabriel - Scratch My Back
From its beautiful "San Jacinto"-esque opening, one gets the impression they've wandered onto a Phillip Glass soundstage, the orchestra relentlessly revisiting its four-to-five-note motif that's hypnotic yet never boring. This recasting of David Bowie's "Heroes" is like something you've never imagined, and similarly, throughout Peter Gabriel's latest aural wonder, Scratch My Back, familiar songs by artists like Bon Iver, Talking Heads, Radiohead, and veterans such as Lou Reed, Randy Newman, and Paul Simon get treated with passionate orchestral reinventions and surprisingly relevant vocal reinterpretations.
Covers of Elbow's "Mirrorball" (with yet another Glass-tastic string section), Regina Spektor's "Après Moi," and Arcade Fire's "My Body Is A Cage" come off like a psychologist's pad "scratches"; Paul Simon's "Boy In The Bubble"--though written about another kind of devastation, modern disconnection, and media exploitation over twenty years ago--now all but conjures Iraqi or Afghanistani desserts with exhausted soldiers pushing on. Gabriel's gift of storytelling that's employed on Talking Heads' "Listening Wind" uncloaks dense lyrical detail that, possibly, even the group would be shocked to learn they wrote, and Lou Reed's "The Power Of The Heart" is downright evangelical.
Takes on The Magnetic Fields' "The Book Of Love" and Neil Young's "Philadelphia" are stated so triumphantly, you can almost hear Dr. Gabriel's pride and the healing process of the tortured. The one exception to the reinterpretation rule is Randy Newman's "I Think It's Going To Rain Today" which might as well be the original artist in an after hours club. With no strings and a lone(ly) piano, it works so well that someday, we might get Gabriel to confess that it had strings but the performance was so moving, they were removed so as not to insult the basic tracks. The same treatment is applied to Radiohead's "Street Spirit," but this may be the album's only misstep, it seeming like a tacked-on or wrong conclusion to the collection of adventures we just accompanied Gabriel on.
As for those strings, they're marvelous. As lush as they often get, they never seem smug, overly self-conscious, or overwrought. Arranger John Metcalfe should be credited highly for the stark, at times, Scott Walker-leaning charts with a splash of Glass, and sonic visionaries such as Bob Ezrin and Tchad Blake, along with Dickie Chappell, mixed the blend of topically disparate material into one solid, unified statement.
Where Joni Mitchell's albums Travelogue and Both Sides Now could be mistaken as soul mates to this project due to their overly personal reads splashed atop orchestral canvases, Scratch My Back shows an artist who's "grown," not "matured" as Mitchell's recordings reveled in. This works in Gabriel's favor regardless of his aging vocals, his attention focused on youthful observations and indiscretions, not on giving advice from a perspective of world-weariness. This is most obvious on the bonus disc's "Waterloo Sunset" that's as playful--even in this classical environment--as The Kinks' version.
Peter Gabriel states in his liner notes that his original desire was to "record some of my favorite songs and focus more on being an interpreter than the creator," and he achieves that goal on most of the tracks. Though Scratch My Back's original intention was to have a companion CD released simultaneously filled with counterpart artists recording Gabriel material, due to various reasons, it wasn't possible to have the second disc out in time. That's just fine, this is more than enough for now, and quite frankly, it's about time someone scratched Peter Gabriel's back, his continuing to be one of the finest yet under-appreciated artists of our time.
CD 1
1. Heroes
2. The Boy In The Bubble
3. Mirrorball
4. Flume
5. Listening Wind
6. The Power Of The Heart
7. My Body Is A Cage
8. The Book Of Love
9. I Think It's Going To Rain Today
10. Après Moi
11. Philadelphia
12. Street Spirit
CD 2
1.The Book Of Love - remix
2. My Body Is A Cage - Oxford London Temple version
3. Waterloo Sunset - Oxford London Temple version
4. Heroes - Wildebeast mix
Jakob Dylan and Three Legs Featuring Neko Case and Kelly Hogan
Tour dates are in conjunction with his new album 'Women and Country'
set for release on April 6th
Jakob set to appear on 'The Late Show with David Letterman' on April 21st &
'The Tonight Show With Jay Leno' on May 13th

"Jakob Dylan delves further into Americana music on 'Women and Country.' With Burnett at the helm, this album is sure to generate a lot of Grammy buzz"- Filter Magazine

"The rich harmonies with Case and Hogan, alongside Burnett's signature take on American roots music, find Dylan reaching a new level of clarity and intensity"-
Billboard Magazine

Jakob Dylan has announced plans for an upcoming nation-wide tour with his band Jakob Dylan and Three Legs, which features Neko Case and Kelly Hogan. The tour is set to kick off April 9th in Pittsburgh, PA in support of his latest album Women and Country set for release April 6th. Jakob has also announced that he will be appearring on The Late Show with David Letterman on April 21st and The Tonight Show With Jay Leno on May 13th.
Recorded in Los Angeles, CA, Women and Country finds Jakob reuniting with acclaimed Oscar, Grammy and Golden Globe winning producer T-Bone Burnett (Robert Plant, Alison Krauss,Crazy Heart), who produced the Wallflowers' 1996 breakthrough album Bringing Down the Horse. Jakob is also joined by Neko Case and Kelly Hogan, who provide back-up vocals on 8 of the album's 11 tracks.

Soulful yet striking and ripe with sublime beauty, Jakob reaches new majestic heights on this release with his distinct voice and unparalleled songwriting. This, coupled with T-Bone Burnett's haunting production and the stirringly rich vocals by Neko Case and Kelly Hogan, creates a powerful and melancholic experience for the listener.

Backing Jakob Dylan up on the album's 11 songs are T Bone Burnett's acclaimed group of musicians including Dennis Crouch (bass), Jay Bellerose (drums), David Mansfield (fiddle & mandolin), Marc Ribot (guitar), Keefus Ciancia (keyboards), Greg Leisz (pedal steel), Darrell Leonard (trumpet), Ira Nepus (trombone) and George Bohanon (horns). Standout tracks include the opener "Nothin' But the Whole Wide World," which sets the tone of the album, the pensive ballad "Down on Our Own Shield" and "Everybody's Hurting',"which showcases Jakob and Neko's moving harmonies.
MANCHESTER ORCHESTRA WANTS YOU TO BYOB
It's no secret that life on the road is tough. It requires extended periods of time without having a permanent home and limited, if any, time with loved ones.
In a heartfelt plea to fans, Manchester Orchestra is asking you to help the guys feel a little more at home. Bring Your Own Bitch, and make tomorrow a brighter day for a band on the road.
Simply go to www.themanchesterorchestra.com/byob to enter.
Upload a photo of your dog (male and female dogs welcome) along with his/her name and the city in which you would like to see Manchester Orchestra. The band will be selecting their favorite submissions. Winning dogs (and their owner) will get to meet up with the band on the afternoon of the show. The owner will also win a pair of tickets to the show that night.
Don't enter because you want to win, enter because you want to make a difference.
3/26 - Water Street Music Hall - Rochester, NY
3/27 - The Phoenix Theatre - Toronto, ON
3/29 - Northern Lights - Clifton Park, NY
3/30 - Paradise Rock Club - Boston, MA
3/31 - Chameleon - Lancaster, PA
4/1 - Toad's Place - New Haven, CT
4/2 - The Fillmore @ Irving - New York, NY
4/3 - The Trocadero - Philadelphia, PA
4/5 - The Recher Theatre - Townson, MD
4/6 - The Norva - Norfolk, VA
4/7 - Cat's Cradle - Carrborro, NC
4/8 - The Music Farm - Charleston, SC
4/9 - Jillian's - Columbia, SC


SUBSCRIBE TO & FOLLOW ENTERTAINMENT
HuffPost Entertainment is your one-stop shop for celebrity news, hilarious late-night bits, industry and awards coverage and more — sent right to your inbox six days a week. Learn more