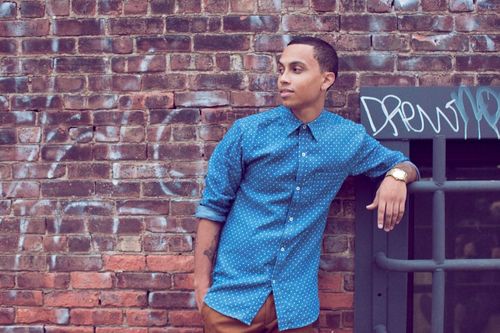 Photo Courtesy of Cornerstone
A Conversation With Sebastian Mikael
Mike Ragogna: Mikael, tell us a little something about yourself.
Sebastian Mikael: Well, I was born and raised in Gothenburg, Sweden, and I came over here when I was nineteen for college. I came over when I was nineteen and I went to Berklee College of music. I just wanted to do music, really. That's the reason I moved. Basically, I started making music while I was at Berklee and there was one song I made in my dorm room at college called "Beautiful Life" and I put it out and it got some attention and eventually, it actually got me signed, so it was really exciting.
MR: Nice. Now Sylvia Rhone is in this mix, and also Ted Lucas.
SM: Yeah, exactly.
MR: How did this all come together?
SM: So, basically, I put out a mix tape last year. We just twisted ourselves and we started working with some college blogs and we started to get some support locally in Boston and eventually, got some support around different places, different blogs. They found my mix tape on a blog--a label down here in Miami named Slip-N-Slide--and they called me down for a meeting. It felt like we clicked and they were interested in our movement and what we were doing, so we started working together. About two months later, I got called up for a meeting at Epic with Sylvia Rhone and from there, we made that deal happen. Right now, we've just started working on my project and it's really fun.
MR: It's almost a collaboration between three labels here. You've got Vested in Culture, which is Sylvia Rhone's new label and you have Slip-N-Slide as you were talking about before, and then everybody's under the Epic/Sony umbrella. It's sort of like you're living the dream. In your case, it's like, "Come to America, be a pop star!"
SM: [laughs] Yeah, well, I feel like it's been a long road. I first moved here in 2008, and obviously, my whole goal was trying to be an artist and do music and all that stuff. But what I thought it was going to be, it wasn't. I didn't know it was going to be as hard as it was. Right now, I feel like I'm really where I imagined myself being, and it's only the beginning. I'm just really excited to move forward and keep going.
MR: Nice. Now you did the video for "Beautiful Life" over in Converse's recording studio. But you didn't just record this one song, you did a batch of songs, right?
SM: Yeah, yeah. We did a full set of like five or six songs.
MR: Let's go back to your Berklee experience. What were you doing there?
SM: That's a good question. When I first started, I honestly felt like I knew what I wanted to do musically, but at Berklee, I tried different things. I tried production, I tried film scoring, different elements and fields because I was interested in a lot of different stuff and also I wanted to fill out my credits, so I tried out a lot of different things. It was a cool time. I met a lot of cool people like the band that I'm playing with still. We all went to Berklee together. I feel like it was a great time of meeting new people and just being in that environment was really cool.
MR: Yeah, you might say that the experience was "Gonna Be Real."
SM: [laughs] Yeah.
MR: That was my sneaky way of introducing your track "Gonna Be Real," that was already released.
SM: Right, yeah. The "Gonna Be Real" song I actually made in Miami with a producer named Jim Jonsin. That was right when I signed to Vested in Culture.
MR: And you did that with Jim Jonsin, how about Rico Love?
SM: Yeah, the "Gonna Be Real" song I did with Jim Jonsin, and I also did work with Rico Love, but we have other songs together that we did. The "Gonna Be Real" song was me and Jim Jonsin.
MR: Okay, so what's on the horizon? You've got a batch of new songs, and I'm told that you have a video called "Speechless" that's going to be out soon.
SM: Exactly. "Speechless" is another really cool acoustic type of song; it's similar to "Beautiful Life." That's one of my personal favorite songs.
MR: So you were with Haley Reinhart with that "Live In The Vineyard" series.
SM: Definitely, that was a lot of fun.
MR: Got any dirt on Haley? I'm kidding, but do you have any stories?
SM: Well, it was a really cool trip. I drank a lot of wine and had a lot of great food. It was really cool because we actually performed in one of those wine cellars. It was like an old cathedral and there was no amp, nothing. It was just me and a guitar, but the acoustics were so incredible it sounded like a big arena. That was a lot of fun. It was really different.
MR: So you've got an album coming that you're working on, and that's coming out in 2013, right?
SM: Yes, 2013. We are actually coming really close to finishing the album. It's really cool. It's all a long process so we're also working on a lot of new videos and some music that's going to be on the album.
MR: Are you playing keyboards and guitar and are you programming, too?
SM: Yeah, yeah, a lot of the stuff is live, actually. We have a lot of outside performances. We started doing that back in Boston, something we call an "on-the-spot" performance, something spontaneous outside performances. We just go out, me and a few other people from the band, and we just set up in the middle of the street. We usually don't have a permit and we usually never get in trouble for it because we just knock out like a few songs. We just set up outside in a crowded area and we just start playing. It's fun seeing people's reactions, people stopping and looking. A lot of that stuff we've shot, and we make some of those videos. Then there's a few other songs on that album.
MR: And when you record, of course, it's like a flash mob came together.
SM: [laughs] Not really like a flash mob, not something that big. I wish we had a flash mob, though, that would be good.
MR: Well I'm crossing my fingers that you one day get a humongous flash mob.
SM: Yeah.
MR: What advice do you have for new artists?
SM: Well, you know, I can honestly say I really think you should enjoy every bit of the journey. That's something that I'm trying to do right now. Just enjoy every bit of it, and make sure that you have fun recording the music and doing the show and all of that stuff because that's how I feel everything comes out the best way--if you have fun doing it and if you just stay positive. Nothing really happens the way you think it's going to happen, but it's going to happen, so you've just got to stay positive and not try to control everything so much and just have fun with it, you know?
MR: Nice. Sebastian, if someone wants more information on you, where do they go on the internet?
SM: You can go on YouTube or Google, whatever you prefer, and type in "Sebastian Mikael," and I have some stuff out there right now. We just put out the video of "Beautiful Life," that should be out there as well from the Rubber Tracks live show, and we've got a lot more videos coming out soon. Just search me, "Sebastian Mikael."
Transcribed by Galen Hawthorne
Here is Sebastian Mikael's exclusive video "Speechless":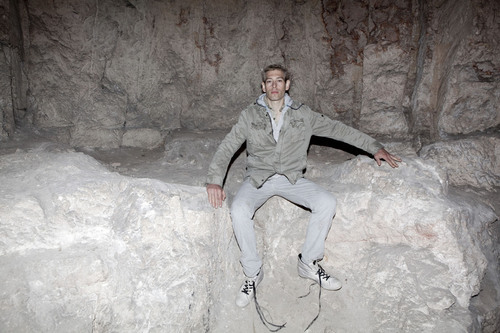 photo credit: Mark Squires
MATISYAHU & WILLIAMPAID'S HURRICANE RELIEF EFFORTS
All proceeds from Matisyahu's new song "Happy Hanukkah" will be donated to help the victims of Hurricane Sandy, and WilliamPaid, a free, cutting-edge rent payment service, has joined efforts to contribute to the cause through the end of Hanukkah on December 16. For every time the video is viewed online, WilliamPaid will make a donation to the Hurricane Sandy victim relief efforts.

"I am from New York and wanted to give back to my incredible community in the wake of Hurricane Sandy," said Matisyahu.

The partnership between WilliamPaid and Matisyahu began in November 2012 for select dates of his national tour in support of his latest album, Spark Seeker. When WilliamPaid learned that all of the proceeds from the musician's newest single "Happy Hanukkah" would benefit the victims of Hurricane Sandy, they jumped at the opportunity to aid the singer in his efforts.

"We're proud to be part of this larger initiative with Matisyahu to help make a difference in the lives of the people impacted by Hurricane Sandy," said Jeffrey Golding, President, WilliamPaid. "This is the season of giving, and it's our honor to contribute to the victim relief efforts in New York by making a donation each time the video for Matisyahu's "Happy Hanukkah" is viewed online."

Donations from the video will benefit the efforts of The Jewish Federations of North America and The Robin Hood Foundation in their fight to help the victims of Hurricane Sandy.

For more information on WilliamPaid's services, visit http://www.williampaid.com/matisyahu. And for a limited time, newly registered users will receive an exclusive live acoustic version of Matisyahu's "Live Like a Warrior" for download.

And here is Matisyahu's "Happy Hanukkah":