We crave travel or at least vacation. We devote excruciating hours at work to earn it, and when it comes, we anticipate our trip as it gently hovers on the horizon. We don't yet know about the mix-up with the first hotel; the cathedral we make a special trip to visit, which happens to be closed or the rude Frenchman who mocks us for wearing white-as-snow sneakers.
I may have only been traveling for 30 years, but I've experienced a lifetime full of mishaps, including:
A painful and unexpected horse bite outside the Pantheon. That's right. An Italian horse bit my knee without provocation.
The traumatic explosion of a car bomb outside my Spanish hotel, set by foolish terrorists who programmed the bomb for 12 a.m. instead of 12 p.m. In my panic, I decided to take a bubble bath.
Violent monkey attack! While volunteering at a wildlife sanctuary in Namibia, I suffered the worst injury of my life at the hands of animals I was working to protect.
Yet nothing scarred me more than my recent role as a tourist in New York City. You might think, as I naively thought, that locals would be savvy enough to avoid tourist traps, but you would be wrong.
My parents and I assumed that by visiting during the week we could simply show up: This was a misguided assumption of catastrophic proportions! Not only could we not get tickets to the 9/11 Memorial -- although you don't have to pay, you have to reserve tickets for a specific time of entry -- we also spent upwards of an hour trying to find the actual entry point after meandering along the West Side Highway like aimless children. Public transportation is strongly encouraged by the memorial website (and me).
Not having sufficiently tortured myself, I decided to visit Ellis Island the following weekend. I corrected my previous mistakes with advance planning and pre-ordered tickets through a tour company, but these noble efforts did not preclude another horrifying ordeal.
When my friend Lisa and I arrived at Battery Park, we encountered a line so long it caused me to imagine my ancestors patiently waiting at the front.
Somewhere a man called out for a medic. Children screamed. Exhausted personnel blew whistles and yelled, their commands as indecipherable as they were cacophonous. After much confusion, Lisa and I identified the line for ticket-holders, and then I gave her an imploring look that seemed to say, Please don't make me do this. For approximately 45 minutes, we shuffled through the line, prodded and poked by anxious tourists who had abandoned all respect for personal space.
After going through a security process more rigorous than those employed at international airports, we finally boarded a fragile ferry that seemed destined to capsize as soon as we crammed onto its small deck. Lisa and I began to consider that the city intentionally subjects visitors to Ellis Island to this chaotic maelstrom so they may experience the journey suffered by their ancestors.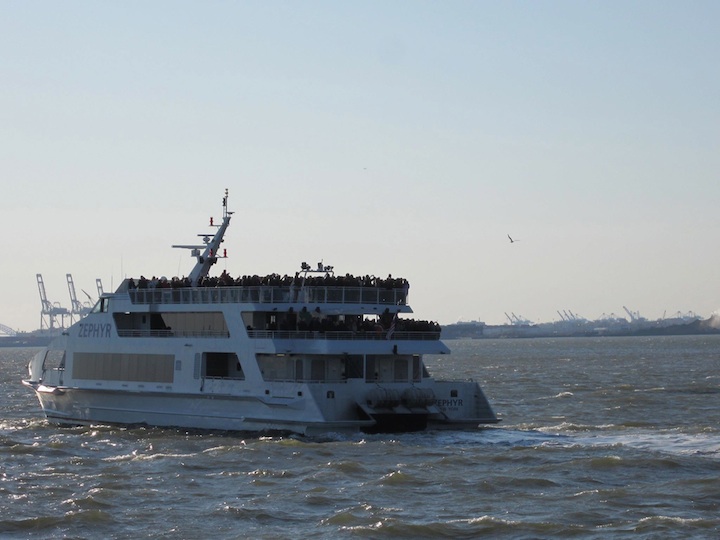 We made it, with much less physical baggage (though perhaps the same amount of emotional baggage) than our forebears and proceeded to enjoy Ellis Island very much. The museum is not only interactive and educational, but the building is architecturally stunning.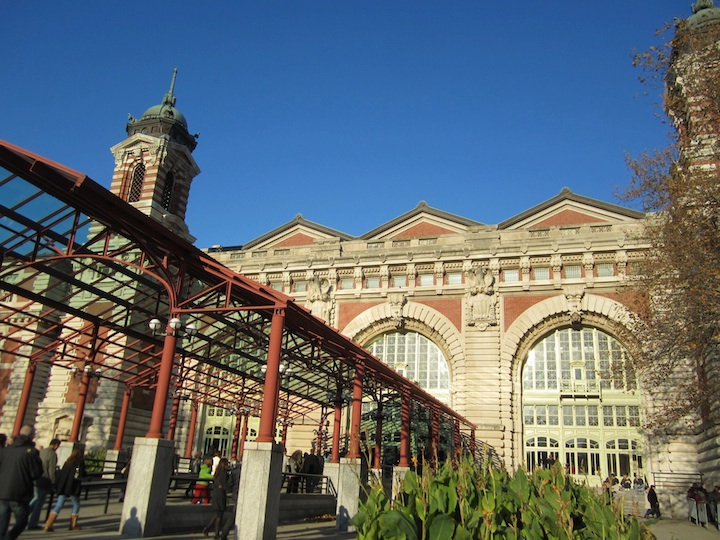 The Ellis Island takeaways?
Reserve and print your tickets at home
Purchase tickets for a specific time rather than buying a flexible pass, because you will have to wait in line much longer with the latter
Note that your departure time is when you are expected to get in line for the ferry, not when you board it, but you should allot at least 45 minutes for waiting/security
Go early enough in the day to allow adequate time on Ellis Island: The last ferry leaves Ellis Island at approximately 5 p.m.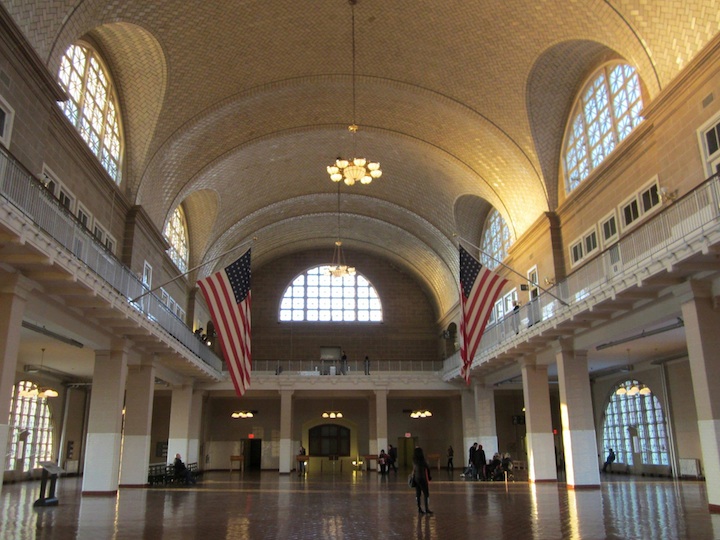 Click here for information on visiting Ellis Island.
SUBSCRIBE TO & FOLLOW LIFESTYLE
HuffPost Lifestyle is a daily newsletter that will make you happier and healthier — one email at a time. Learn more