Every day, after completing her household chores, Balki, a mother of four from southern Niger, visits other young mothers to talk about the importance of child feeding practices. Of all preventive health and nutrition interventions, breastfeeding has the single greatest impact on child survival. It not only reduces the risk of water-borne disease, which can cause diarrhea and death in small children, but also creates a healthier immune system.
Despite this, half of the mothers in Balki's village of Garin Dogo do not breastfeed their babies. Balki used to be one of them until she learned about the benefits of breastfeeding through an innovative peer-learning program. Unlike Balki's first child, who was always sick, her next three children were breast-fed from the beginning, and grew up to be healthier and stronger.
Every year 6.9 million children under the age of five die of a preventable cause like under-nutrition. But for the first time in history, the end of these unnecessary deaths is within our grasp. Medicine, technology, and knowledge already exist, but we need more creative thinking and innovative solutions -- like the peer-learning model in southern Niger -- to reach the most marginalized populations in all corners of the globe.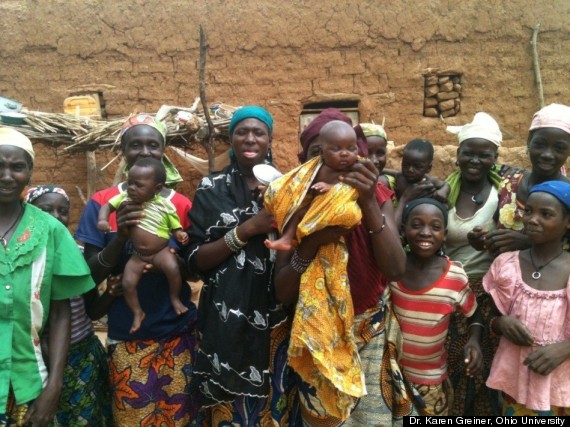 This spring, the United Nations Children's Fund (UNICEF) and the City University of New York (CUNY) are challenging students to come up with lifesaving innovations to some of the pressing challenges to child survival through an inspiring development competition: Fulfilling the Promise: A CUNY Design for UNICEF Challenge.
A few examples of simple, affordable innovations that have already saved millions of lives include bed nets to protect against mosquitos that transmit malaria, oral rehydration salts (ORS) and zinc to prevent dehydration caused by diarrhea, and low doses of antibiotics to treat pneumonia.
The diverse young minds at CUNY's schools hold the potential to discover groundbreaking new solutions to child survival or extend the reach of current interventions. Free from the constraints of old habits, familiar with new technologies, and easily outraged by injustice, youth are ideal problem solvers.
UNICEF has already seen the value of student-designed solutions to global challenges. A class at New York University (NYU) used mobile technology to revolutionize the process of reuniting separated children with their families during emergencies. Their invention, Rapid Family Tracing and Reunification (RapidFTR), was originally deployed in Uganda, and is currently being tested in South Sudan and elsewhere.
Youth are not alone in their power to effect change. As Balki's example demonstrates, mothers are also key drivers of many successful initiatives to save children's lives. In Niger, young mothers like Balki, nominated by their fellow community members, take the lead in introducing good family practices essential for child survival. They encourage the adoption of these new practices through home visits and small group discussions, often showing pictures of healthy, breast-fed babies as symbols of positive social change.
Similarly, in Pakistan, Lady Health Workers serve as a link between the formal health system and the community. More than 100,000 trained women venture into the most remote parts of the country to educate mothers about child health and nutrition, and to administer essential drugs for treating pneumonia, malaria, and diarrhea.
With countless similar examples around the world, the key is connecting the expertise and dedication of women like Niger's young mothers and the Pakistani Lady Health Workers to technology and modern innovations that already exist. Fulfilling the Promise seeks to empower students to make these vital connections so that more children survive to celebrate their fifth birthdays.
For more information on Fulfilling the Promise, visit www.fulfillingthepromise.org or follow us on Twitter and Facebook.
To learn more about UNICEF's innovation work, visit www.unicefstories.org and www.unicefinnovation.org.
SUBSCRIBE TO & FOLLOW MUST READS
The internet's best stories, and interviews with the people who tell them. Learn more