As film lovers the world over mourn the passing of Peter O'Toole, many of us are taking the time to revisit one of the legendary actor's greatest works: Lawrence of Arabia, a film whose adventurous spirit and exotic locales also inspired scores of travelers to seek out their own life-changing voyages.
As a humble tribute, we've researched the film's shoot locations and explored the recommendations from travelers on minube, and found these eight incredible locations where we can retrace the actor's footsteps through one of his most iconic roles. From the red deserts of Jordan to the serene courtyards of Seville, here are eight amazing places made famous by Lawrence of Arabia.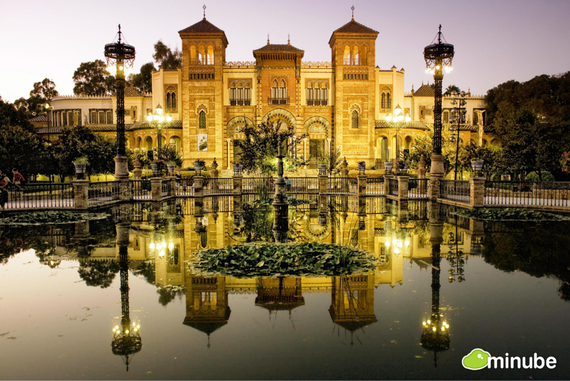 Parque de Maria Luisa, Seville - The Moorish-inspired buildings and exotic atmosphere in and around Seville's Maria Luisa Park served as a perfect all-purpose backdrop for the Lawrence crew. In the film, the park's Plaza de América and the nearby Casino served as fill-ins for Jerusalem and Damascus respectively, and today's park remains an oasis of trickling fountains and flowering vines that mixes Islamic architectural motifs with the most charming aspects of English and French gardens. (Photo by Zu Sanchez)
Click here for more photos of Parque de Maria Luisa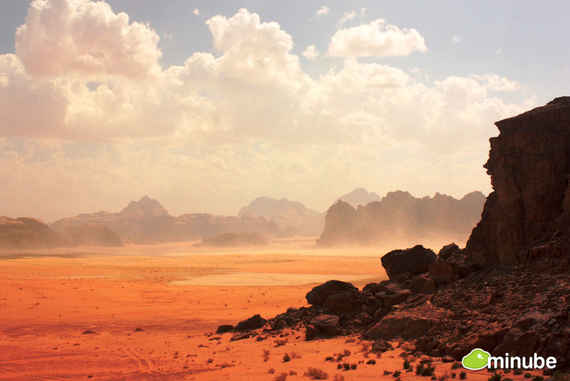 Wadi Rum, Jordan - While many of Lawrence of Arabia's most memorable scenes took place in elaborate sets composed of hastily-built villages, the dreamy scenes of the Wadi Rum's endless red expanse are 100 percent authentic. While this desert is typically a stop over on the path to the ancient city of Petra, it's vivid mixture of red sand, black basalt, and famous rock formations like the Seven Pillars of Wisdom (named after the real Lawrence's famous book) make it a stunning and surreal desert location worth a visit of its own. (Photo by Ella Guay)
Click here for more photos of Wadi Rum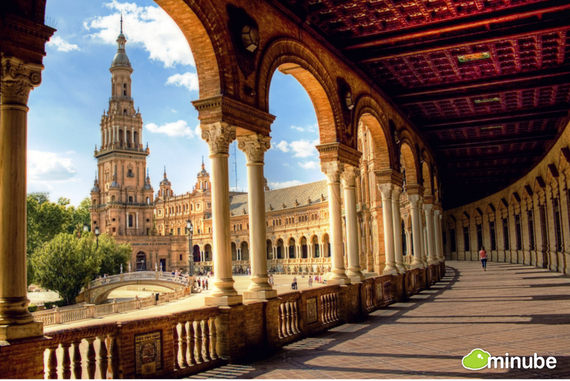 Plaza de España, Seville - Perhaps the film's most immediately recognizable landmark (aside from the real deserts, of course) is the Plaza de España, also in Seville. The curving column-lined walkways and sun-lit square have appeared in everything from Lawrence of Arabia to Star Wars to the 2012 comedy The Dictator. Today, it's one of Seville crowning landmarks, no small feat in a historic city that has served as such a crucible of cultures and architectural styles. (Photo by Zu Sanchez)
Click here for more photos of Plaza de España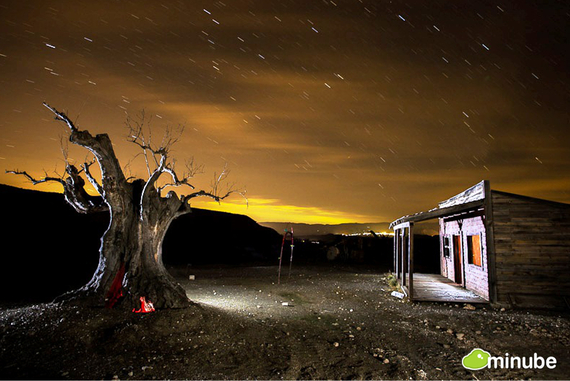 Tabernas Desert, Spain - From Lawrence of Arabia's peaceful oasis to the stark backdrop for iconic spaghetti westerns, the Tabernas Desert in the Almeria province of southeastern Spain has been a draw for directors over the decades. As Europe's only semi-desert, it has also been a beacon for travelers looking to escape the crowds and cold of many European cities and explore Tabernas' unique wildlife, epic landscapes, and abandoned Old-West film sets. (Photo by Tomas C. Espejo)
Click here for more photos of the Tabernas Desert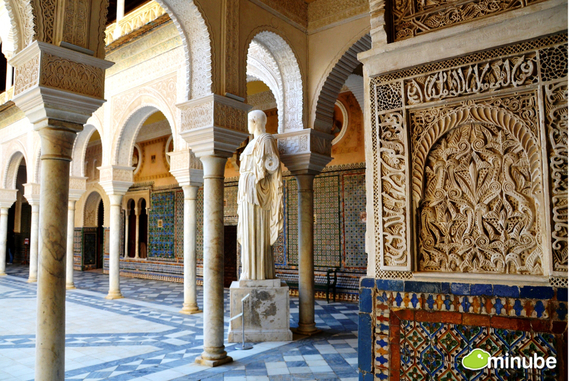 Casa de Pilatos, Seville - Although the classic meetings between Lawrence and General Allenby were set in the Middle East, a closer look reveals the unmistakably delicate columns, Moorish arches, and geometric tile-work of Seville's Casa de Pilatos. This 16th-century Renaissance-Mudéjar palace is one of the world's best examples of Andalusian architecture and is known for its peaceful courtyards and gardens. (Photo by Miguel Eguido)
Click here for more photos of Casa de Pilatos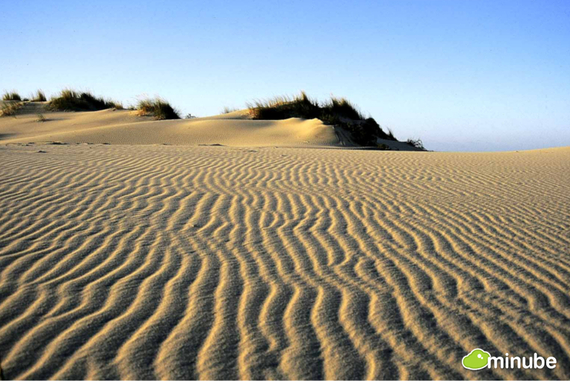 Cabo de Gata, Spain - Aside from being one of Europe's most spectacular natural parks, Cabo de Gata was also home to some of Lawrence of Arabia's most memorable scenes. For those depicting the Jordanian coastal city of Aqaba, director David Lean had a full-scale replica built on Playa del Algarrobico using hundreds of locals from the sleepy resort town of Carbonaras. While the plywood domes and make-shift minarets have long since vanished, the striking setting of rugged mountains, white sand, and crystal-blue waters still remains the same. (Photo by Jorge Rapallo)
Click here for more photos of Cabo de Gata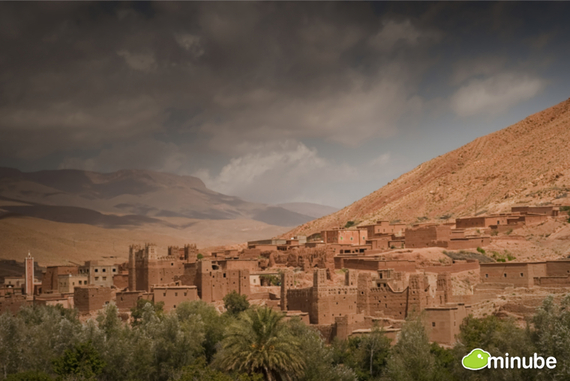 Ouarzazate, Morocco - Few film locations are quite as evocative as the kasbahs (city-fortresses) in and around Ouarzazate, Morocco, the most famous of which is the UNESCO-recognized Aït Benhaddou. In the middle of a barren and rocky wasteland, a sudden valley opens in the desert and weary travelers behold a veritable oasis of palm trees and streams which give birth to the stunning mud-brick towers of the kasbahs. While Aït Benhaddou is the most famous in the region, the mountainsides and river bends around Ouarzazate are home to literally dozens of spectacular kasbahs which can still be visited. (Photo by Nuria)
Click here for more photos of Aït Benhaddou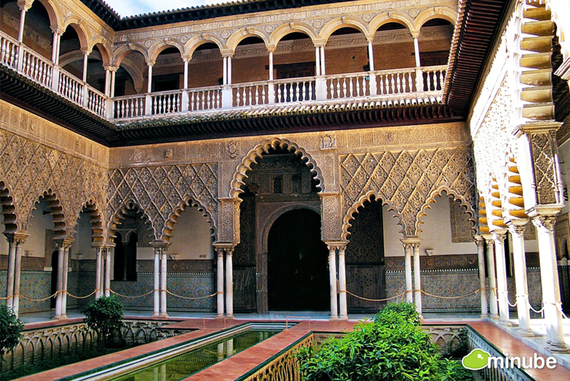 Real Alcázar, Seville - Several scenes from Lawrence's arrival in Jerusalem were also shot in and around the Real Alcázar of Seville, a spectacular Almohad palace and UNESCO World Heritage Site in the city center. While not as famous as its "twin," the Alhambra of Granada, the Real Alcázar's mixture of Jewish, Christian, and Islamic architecture, sprawling gardens, and imposing walls is every bit as spectacular. (Photo by Inza).
Click here for more photos of the Real Alcázar