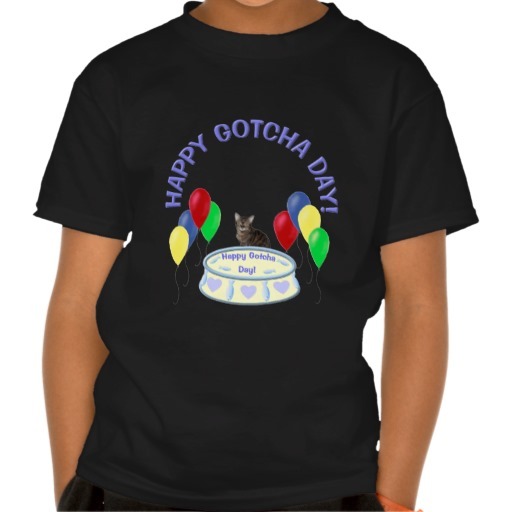 "Gotcha Day is a beginning -- this is undeniably true -- but it is also an ending. A door home has been slammed shut forever, and the child has been removed from their ancestral home, their blood ties and their language. These are no small things, and as we go about remembering Gotcha Day in our house, I'm aware that somewhere in Korea is a young woman who must wonder what part of the earth her son landed upon. For this reason, Gotcha Day is charged with emotion. There is joy and sorrow, belonging and longing, home and away. It is a day that sets a young life into motion with a new family, and it is a day that signals an end. Even the term 'Gotcha Day' is problematic. It sounds too much like a simple game of tag, and there are undertones of salvation to it."
"'Gotcha' is my typical response when I've squashed a bug, caught a ball just before it would have rolled under the sofa, or managed to reach a roll of toilet paper on the top shelf at the store. It's a silly, slangy word...

"I find the use of 'gotcha' to describe the act of adoption both astonishing and offensive. Aside from being parent-centered ('C'mere, little orphan, I gotcha now!') it smacks of acquiring a possession, not welcoming a new person into your life... '"
"I have to admit that the name alone makes me wince. I personally think it would be more accurately referred to as 'You-lost-everything-you-know-but-let's-not-think-about-that-now-because-WE-are-your-family-now Day'....

"I understand why parents practice it, and I think the heart behind may be right. But the implementation of the good intentions is misguided with the concept of 'Gotcha Day.'

"I personally think it can, although unintentionally, teach the adoptee that he or she should feel only grateful, happy and excited about his or her adoption. I think it can inadvertently communicate to adopted children that they are not allowed to feel angry, hurt, sad, upset about their adoption."
"...sometimes while adopted kids are processing it, their feelings of loss override their feelings of happiness. Gotcha Day is one of those times when we think about our past and how little some of us actually know about it. We think about our biological parents and wish we knew them and could ask them why they didn't keep us. We think about what our lives would be like, where would we be, what our futures would look like, had there been no Gotcha Day....

"... It's been said that adoption loss is the only trauma in the world where everyone expects the victims to be grateful and appreciative.... Gotcha Day feels like a day of fake smiles if we don't acknowledge that it's also about loss, not just gain."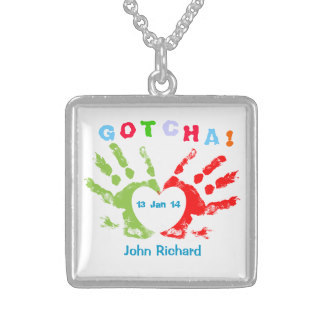 "While adoptive parents may be ecstatic the day they meet their children and find it something worth celebrating, the truth is that first 'Gotcha Day' is not an exciting or thrilling day in the adoptee's life. It is terrifying being handed off to strangers who don't resemble you at all. Though the orphanage officials had told me that my parents were my mom and dad, I was three years old and knew that I had already had a 妈妈 and 爸爸. My reaction to the fear I felt was by remaining silent for over a week. Other children reacted to the stress by refusing to eat or poop or by throwing temper tantrums. One adoptive mother remembers her daughter being placed in her arms. 'She was shivering and shaking, and my husband and I knew we would never celebrate this moment of visceral pain for our daughter.'

"My last criticism of 'Gotcha Day' is that it furthers a rhetoric of child commodification. The bottom line is that children are not something to simply be gotten like a computer or kitchen appliance."
"I first heard about Gotcha around 15 years ago. I was immediately squicked. Gotcha sounds like trapping a rat under the stove or grabbing up the last flat screen TV on Black Friday at Wal-Mart. It's a predatory term. A scary term. A cheap term. A violent term. Gotcha relates adoption to aggressive consumerism; and consumerism to a public act of virtue..."
SUBSCRIBE AND FOLLOW
Get top stories and blog posts emailed to me each day. Newsletters may offer personalized content or advertisements.
Learn more