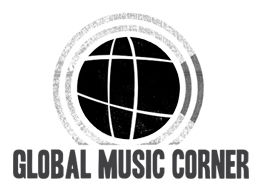 This is HuffPost World's regular feature that highlights interesting musicians and musical trends around the world. Know of a great musician doing ground-breaking work outside the United States? Send us your ideas for bands to profile or up-and-coming musicians to follow. Please fill out this survey form.
By Ian Merkel
Mixing musical cultures is easy. Doing it well is an entirely different matter. Successful collaborations require an intimate connection between the artists and the components that make up their music, an awareness of where they are taking music and a sensibility for its origins. The Lincoln Center's "Afro Blues in the 21st Century," featuring Issa Bagayogo and Justin Adams & Juldeh Camara, provides valuable insight not only into what works, but also what does not.
The first act, Issa Bagayogo, despite all of the hype concerning his newest release Mali Koura, failed both in reaching his audience and in expressing the context from which his music emerged. Older people in world music--those that might want a little more "tradition" out of Issa--might scoff at the idea of house-inspired, electronic rhythms from African artists, but even those of us who are not so intent on dichotomizing tradition and modernity were not so impressed. Issa's kamele ngoni over western dance normally is quite captivating, but live it fell flat. Part of the problem was that Alice Tully Hall is not a West African dance club, acoustically, culturally, or demographically. But Issa's inability to engage the audience really comes down to questions of sensibility.
Issa's bogolan outfit and his hunter's dance step provided some sense of place, but overall the performance lacked imagination. Behind Issa, the DJ with his headphones and Macbook didn't quite fit in aesthetically, but at a fundamental level too, things didn't quite vibe. There were no vibes, an occasional kalimba not nearly doing the justice that a balafon might. The jazz keys didn't always mesh. And the percussion could have easily been improved, even by making use of some of the jembe players from Central Park. Certainly Issa could have found West Africans right here in New York to accompany him, but for whatever reason he didn't. And thus, the possibility for a genuine musical convergence of house music and upbeat wassoulou music, a style from southern Mali that is largely inspired by hunter societies, fell flat.
Fortunately Justin Adams and Juldeh Camara, fresh on tour after releasing their latest Tell No Lies, offered a counterpoint in collaboration, demonstrating a maturity and sensibility that sometimes lacks in the world music industry. From the moment that the group came on stage, Adams in his sharp, pink shirt, Camara in his green boubou, and their percussionist Salah Dawson Miller in his Bedouin-inspired robe, beads, and headscarf, one could feel the synergy of three very different individuals. Over time they have come to wear off on each other in very interesting ways. On "Madam Mariama," for example, Adam's trance-inducing electric guitar riff and Miller's conga playing provide an innovative, yet sensible accompaniment to Camara's solos on his riti, or one-string spike fiddle. This song worked equally well in a western chamber hall as it would have as praise, along the tradition of griots like Camara for praising his benefactors in West Africa.
Again, the venue might not have been ideal for the type of energy demanded, being "so clean and nice" in the words of Adams. But the Lincoln Center was a little looser than usual, and a few audience members, more participants than spectators as would be the case in Africa, took the liberty to get up and dance. Camara at one point unsuccessfully tried to get the audience clapping on something other than what we might hear as downbeats, but Adams again invited dialogue with Mande culture, setting down his guitar for an ngoni, a three-stringed lute that many have called the precursor to the banjo.
They may have gotten "mixed up" by the weather on a rainy day in New York, closer to the weather that Adams knows from the UK than that which the group had shared during their time in Africa, but nonetheless, the Saharan influences shined through. To close, Adams picked up a North African frame-drum, accompanying Camara's talking drum or tama, and for the encore Issa Bagayogo came back on stage, looking more comfortable with Adams and Camara than he had with his own group. They may have not played their hit "Kele Kele," but the lyrics continue to play in my head, "No passport, no visa, I'm coming back to you." We can only hope that they will do exactly that.
Read other Global Music Corner stories.
FOLLOW HUFFPOST