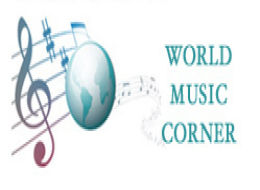 This is HuffPost World's regular feature that highlights interesting musicians and musical trends around the world. Know of a great musician doing ground-breaking work outside the United States? Send us your ideas for bands to profile or up-and-coming musicians to follow. Please fill out this survey form.
A couple weeks ago, the Music Corner brought you the soulful hip-hop and R&B coming from South African native Zaki Ibrahim. Well now we're happy to introduce another sound bumping from South Africa.... this time with a lot more Rock. Buzz-worthy afro-rock band, BLK JKS, are too big for one continent to hold. After a chance meeting with M.I.A's producer, Diplo, the band's name and music has generated enough excitement to land the cover of The Fader, showcase at South By Southwest, and most recently ink a deal with American indie label, Secretly Canadian. With an uber-hip look that seems just as essential as the music, the Johannesburg-based band is making waves worldwide, and this brief documentary posted on their blog gives us a peak into the lives of international music-makers on the rise.
SUBSCRIBE AND FOLLOW
Get top stories and blog posts emailed to me each day. Newsletters may offer personalized content or advertisements.
Learn more