Heineken TransAtlantic Festival Cracks Open The Hybrids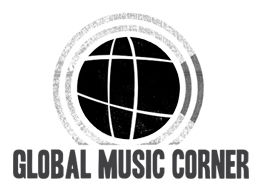 This is HuffPost World's regular feature that highlights interesting musicians and musical trends around the world. Know of a great musician doing ground-breaking work outside the United States? Send us your ideas for bands to profile or up-and-coming musicians to follow. Please fill out this survey form.
By Sofia Verzbolovskis
Miami has been the hotbed of unparalleled hybrids over the past years. With a massive influx of immigrants and a vibrant international market, it has positioned itself as the quintessential crossroad -- uniting North and South America, Africa and the Caribbean. Through the prevailing eclectic and artistic spirit resonating across the city, and between pounding contemporary club grooves and hip-shaking traditional rhythms, the Heineken TransAtlantic Music Festival showcases Miami as the center of a new generation of global music.
The Heineken TransAtlantic Festival was created in 2003 by the Rhythm Foundation, Miami's leading music presenters, with the intent of bridging the local club scene with the cultural richness of the city. Director Laura Quinlan explains that because Miami is essentially a Latin city "it is easy to make a festival with Latin music and then stretch it a little farther... fuse groups, cultures, and create a taste for different styles." The idea for the festival traces back to Quinlan's passion for the club-crazy beats that were thriving in Miami during the 1980's and early 90's. When she noticed that the people attending the traditional world music events had almost nothing in common with those from the dance and rock scene, she took it upon herself to integrate these crowds through what she calls, 'modern world music.'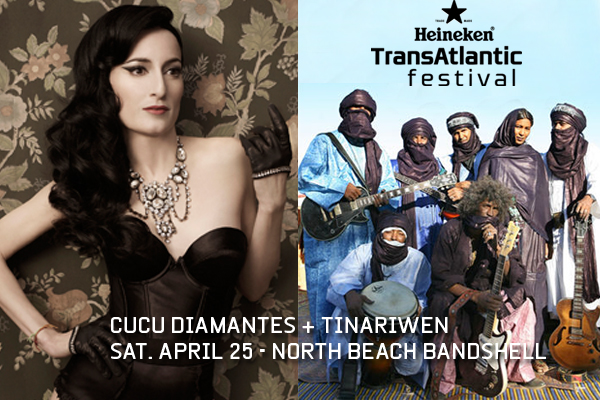 With this festival, Quinlan attempts to fight the stereotypes that some people may have about world music. " A lot of times, when people think world music, they think ethnic. But this is not representative of what's happening right now in West Africa, Europe, the Caribbean or Argentina. For me, world music is a way to keep us plugged into what's happening globally." To term a piece of music as 'world music' doesn't really mean much. I mean, what is world music, anyway? It is definitely a very elastic label that gives way for endless discussions, questions, arguments and futile re-naming sprees. With this in mind, what Quinlan and her Rhythm Foundation hope for is simply to incite people to discover both traditional and modern sounds. While doing this, they will inevitably discover new cultures and bridge musical boundaries.
The seventh annual Heineken Festival features unpredictable rhythms and beats from around the globe. From pulse-pounding electronic music, to funk cubano, afro-beat, jazz and cumbia glitch, this years' festival gathers artists from across the Atlantic Coast, transforming Miami into the ultimate musical melting pot. Cuban singer Cucu Diamantes will no doubt, captivate the audience with her wildly creative collision of global beats, while Zizek, a weekly dance party in Buenos Aires, blasts the fresh emerging sounds of Reggaeton, Cumbia, Hip-Hop and Dance Hall. The festival will end with Tinariwen, a mesmerizing Tuareg band from Mali that combines traditional tribal rhythms with electric guitar, echoing blues, rock, Berber and Arabic sounds.
With this hypnotic conflux of artists, the Heineken TransAtlantic Festival is creating a one-of-a kind musical experience, and using music to both reflect and shape the diversity of cultures.


See more from the Rhythm Foundation here.