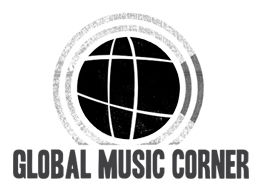 This is HuffPost World's regular feature that highlights interesting musicians and musical trends around the world. Know of a great musician doing ground-breaking work outside the United States? Send us your ideas for bands to profile or up-and-coming musicians to follow. Please fill out this survey form.
By Ian Merkel
Tuvan throat singing. From the hinterlands of Siberia. Produced in Los Angeles. And finally, experienced in Minneapolis. Huun Huur Tu's newest release Eternal with Carmen Rizzo certainly jumbles notions of place, but their recent performance at the Cedar Cultural Center demonstrated a sensibility that often goes amiss when bands attempt to express themselves electronically for the first time.
The coming together of Huun Huur Tu, a group of Tuvan musicians largely inspired by Tibetan-style Buddhism, nomadism, and the steppe which they inhabit, and Carmen Rizzo, a producer who has worked with the likes of Seal, is nothing if not unexpected. The idea of Huun Huur Tu coming to Los Angeles to produce an album would be commonplace, but the group had actually never heard Carmen Rizzo's interpretation of their music until they began their tour in Taiwan. Huun Huur Tu did their best to collaborate with Carmen Rizzo by sending back and forth MP3 files, but according to their publicist Rock Paper Scissors, they "had to travel four hours over barely improved roads in the Tuvan hinterlands to get to an internet café and listen to a file." It is all the marvel that their collaboration sounds as organic as it does.
The stage at the Cedar was one of the more unusual that I have seen with equal representation of orchestral strings, Tuvan traditional instruments, and modern electronic equipment. Violins accompanied the igil, a horse-hair fiddle, the shoor, a vertical flute, and the bowed byzanche (pictured below). But Macbooks, too, made their presence felt on stage, and after the individual members of Huun Huur Tu had shown their prowess as throat singing virtuosos, the backdrop transformed from that of the Tuvan steppe to lights that would be equally appropriate for Animal Collective.
Carmen Rizzo ultimately came to impose himself in the production, but certainly not without ambiguity. At the same time that Huun Huur Tu brought us back to Siberia with percussion that could be mistaken for nothing other than a trotting horse and vocal bird calls, the sounds that these "traditional" musicians made sometimes came across as strikingly futuristic in comparison to those made by Rizzo. In this way not only was our notion of place reestablished, but the entire time continuum of sound was put into question. Rizzo may have the modern means for producing music, but he uses them to highlight the cultural landscape of his companions rather than artificially mix them into a western prototype.
Huun Huur Tu's newest collaboration is much more than a superficial attempt to distinguish themselves within the music industry. It is a sincere rapprochement of modern technology with sounds that privilege reflection over disruption. And although, as English speakers, we may not pick up on the subtly of Tuvan folklore and spirituality, it suits us well here in the Minnesota prairie.
Read more Global Music Corner stories here.