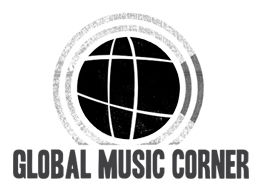 This is HuffPost World's regular feature that highlights interesting musicians and musical trends around the world. Know of a great musician doing ground-breaking work outside the United States? Send us your ideas for bands to profile or up-and-coming musicians to follow. Please fill out this survey form.
by Sam Bathrick
If you went strolling through NYC's Union Square in 2006 and by chance passed the entrance to the now-extinct Virgin Records Mega-Store, you probably crossed paths with a young black man clutching a stack of CD's, asking, "Do you like good hip hop?"

If you took the challenge, he was ready with headphones and a Discman to give you a quick preview--the street press package. Maybe you bought his mix tape, gambled on the chances these days of just about anybody with a laptop getting lucky on a track or two. Maybe you veered to the curb and turned up your ipod, knowing good and well the chances of avoidance were slim. The next corner would bring another MC with the same question.

No matter what you said or didn't say to Blitz The Ambassador, whose August release "Stereotype" hit top ten on the iTunes hip hop charts in its first weeks, the question is now upon you again.
Breathe - Blitz the Ambassador from MVMT on Vimeo.

The recent success of this Ghanaian Brooklynite is evidence of the commercial viability of a well-watered, community-grown self-release model and a testament to the fact that the hustle generation is getting its shit together. For hip hop fans who answer yes, it signals the return of the album that plays from start to finish.

"I tell folks I would not have the album I have without crappy radio," Blitz says, remembering his days in union square. "I was at that point in my life I needed music that could elevate me and get me out of the space that I was in. I turned to the radio and it actually got me really messed up."

On the album's cover, which Blitz designed before he wrote any of the music, a figure with a boom box for a head is blowing his own radio brains out. For the artist, this imagery was a starting point.

While networking with other performers in Union Square, Blitz struck a deal with the Chicago-based Hypnotic Brass ensemble for graphic design services in return for horns on his next mix tape, invoking the barter system of his birth country that would become central to the success of his low-budget operation.

Still, the self-proclaimed ambassador was without an embassy. To build a coalition around his album, Blitz turned to a community of artists and entrepreneurs whose collective talents would form Embassy MVMT, the force behind Stereotype's release. Partnering with marketer, strategist, and entrepreneur James Bartlett, Blitz recalls the conception of a hip-hop product with legs.

"We realized that people are still buying records, people are going to shows. Look, build up a live show that is undeniably the hottest thing you can go see, and then you got that market going."

To meet this end, Blitz began assembling what would become the Embassy Ensemble, endowing it with a blistering brass section, a nod to the Afrobeat and Highlife records his father played throughout his childhood in Ghana.

"I put an amazing amount of emphasis on the live element. It was a very organic process. It took me over two years but I think that the band is probably the most essential piece of what I'm doing right now because were able to rock anywhere, everywhere."

Blitz, who composed all the live elements on the album, collaborated with a producer called Optiks, whose inventions span the space between celestial soul sampling and the raw breaks of hip-hop's roots.

With an exceptionally musical rap album in the works, Blitz attracted the attention of some major labels. But with the process dragging, The Ambassador found himself a small fish in the corporate sea. Once again, the crew banked their momentum on the proven hustle of the collective, birthing Embassy MVMT (http://embassy.mvmt.com/) to launch the record with Blitz as its big fish.
"Instead of spending the rest of my career trying to argue why I'm right, I might as well just bring it to the home base and be right," Blitz says. "It's no secret. Everything is on the internet so you might as well just get with it and figure out a team that brings special abilities to the collective and we've proven to be very successful with that."

Simply defined, an ambassador is an authorized messenger between peoples. Blitz's lyrics reflect both an acceptance of this responsibility and his recognition of hip hop as a revolutionary tool. On "Home", one of the album's many gems, he paints an unsentimental portrait of three characters on the fringes of society, each fated by the cycle of poverty. The song meets each character as they depart the world of the living: an old man drowns in Katrina's wrath, a wounded American solider bleeds out on a Baghdad road, a Mexican single mother is struck down by an American bullet at the border. To each, Blitz makes his hook a simple offering: "I'll take you home."

Blitz says he was moved to write the track after watching two documentaries: When The Levees Broke and Why We Fight. Fittingly, it was his cinematic style as a composer that recently landed him a gig scoring the soundtrack for the PBS Documentary Bronx Princess, (http://www.bronxprincess.com/) which chronicles a young woman's tumultuous journey from New York City to reunite with her father, a chief in Ghana.

Though Blitz left Ghana at seventeen for college at Kent State University, he recognizes his unique position as a West African voice in hip hop. When pressed, he respectfully laments the lack of social content in West African hip-hop, which often takes its cues from the bling culture born of American rap.

"We're still dealing with neo-colonial imperialism. We're still dealing with not being the ambassadors of our destiny. I would love to see some of my people address some of the local issues that people over here are pretty oblivious to. That's what Fela did. You know, Bob did it for the islands--to encapsulate all the strife and struggle and put it out in the music and to be an ambassador for that."
The arrival of Stereotype, an album deeply rooted in the musical traditions of jazz, highlife and afrobeat, marks not an end point, but rather a historical landing in hip hop's continual round trip passage between the continent of Africa and the borough of Brooklyn.

As an authorized messenger, Blitz tackles a range of issues from Mugabe's starving of Zimbabwe to American consumerism and the ghetto street corner as a modern-day auction block. In diplomatic fashion, his weapon remains the carefully crafted dissemination of information.

"I see myself as a documentarian," says Blitz. "You gotta know this is what's going on. You can't plead ignorance."
Catch Blitz the Ambassador and the Embassy Ensemble on Saturday October 24th when Okayplayer and Modiba present... CMJ Music Festival Closing Night Showcase: "OkayAfrica" @ the Knitting Factory in Brooklyn, NY 11pm to 4 am.
Read more Global Music Corner stories here.
SUBSCRIBE TO & FOLLOW WORLD POST