As the winter of 2014 trudges on, those of us in four-season regions have had just about enough. I can't remember another winter that has dragged on so long and shut us in our houses so consistently. Right now, I'm looking out my window in Connecticut as Storm Pax dumps more snow on top of our already frozen wasteland. Instead of people greeting each other with "How are you?" or "How's the family?" we're greeting with openers like "Can you believe it's going to snow again this week?" or "I hate this weather, when is it going to end?" The awful weather is all we talk about. The frequency of conversations about leaving this part of the United States for warmer and sunnier locations is at its zenith.
For those of us that thought we simply couldn't live in places that were warm all year, this winter has created a distinct change in many people's minds. Friends that until now insisted that they LOVE the four seasons and must live somewhere that seasons change, are now beginning to sing a different song. Sure, it's lovely to see the first buds of spring or the leaves gently beginning to change color in the fall. It's even magical when we get our first light snowfall, but not this year. This unyielding winter has underscored how nice living in a perennially warm weather place might be.
On our retirement planning website, GangsAway!, we provide people with information on planning where they might go when they retire. Whether you continue to work, go back to school, start a business or simply pursue a passion, there are a number of factors to consider. The first thing our community looks at is weather. Then they investigate things like taxes, cost of living, healthcare, airport proximity, etc.
We wanted share some of the more popular warm weather retirement locations from our site to give you something to ponder. After this winter, some of them might look pretty good. As I get older, I really don't want to shovel snow anymore (I just was out for the third time shoveling my walk). While I sit here shut in my house, my friends in Florida are out for a bike ride and a gleeful friend in Southern California just texted me while having lunch at an outdoor café. Am I jealous, you bet. Below are some of the more popular warm weather retirement locations on our site at different price points. Maybe one them is right for you or will give you food for thought. Or maybe you have a suggestion of your own you'd like to share below or go to our site and share with our community.
And now, I'm going out to shovel the walk for the fourth time. Lucky me.
Sarasota, FL: Nestled along Southwest Florida's Gulf coast, known as Florida's "Cultural Coast," Sarasota offers an atmosphere of cultural indulgence, creative abundance and casual elegance, where you can unwind in style in this authentic beach town.
Delray Beach, FL: Reminiscent of old time Florida with a hip, funky vibe. The town attracts all ages with a broad range of real estate price points from high-end waterfront homes to smaller and less expensive homes and condos away from the water.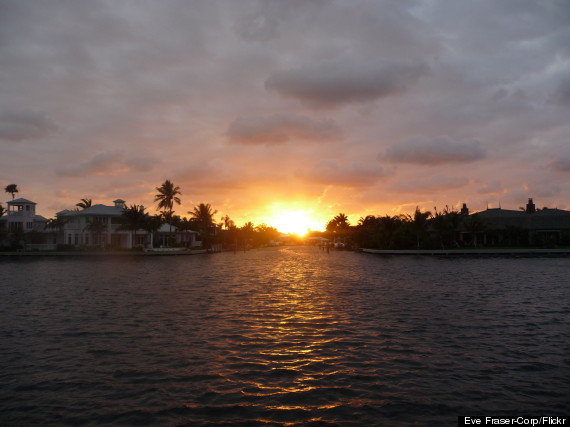 The Villages, FL: The Uber Adult Planned community. The Villages has just about anything you can think of except coastline but it more than makes up for it with their lakes. Town squares, theatres, shopping, dining. Live entertainment, biking, pools, boating.
Miami, FL: The art deco South Beach area is "the destination" for celebrities, models and people looking for a glitterati lifestyle. The rest of Miami has had a massive upgrade with new businesses and hotels springing up as far as the eye can see.
Tuscon, AZ: Warm, sunny and oh, so scenic. Tucson is smack in the middle of the Sonoran Desert and ringed by five mountain ranges. If the weather and the views don't wow you, how about this? Median home prices in this multicultural college town hover around $140,000.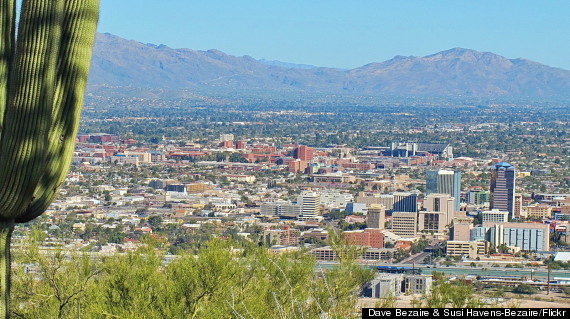 San Diego, CA: Considered by many to have the nicest climate in the United States, San Diego offers year round happy weather...never too hot and never too cold. Get your Goldilocks on in this seaside climate nirvana. Only catch...kinda pricey, but oh so nicey.
Savannah, GA: If you can handle humidity--and grits--Savannah is Nirvana. Dirt cheap with mild sunny winters, the "Hostess City" lazes along the Savannah River, mixing balmy sea breezes with gracious southern architecture.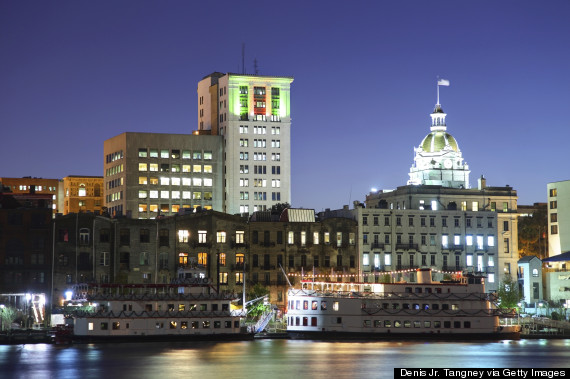 Dunedin, FL: If you are a hiker or biker, the 37 mile Pinella's Trail cuts right through Dunedin. Boating, a marina and an active art community, A highly walk-able downtown (In fact, Walking Magazine once named them the "Best Walking Town in America.) Quaint and charming, a wonderful alternative to some of their larger more city like neighbors.
New Orleans, LA: Like no other place. Walk down Bourbon St. passing the honkytonks as blues and jazz hits you from all directions. But New Orleans is more than the old French Quarter where all the tourists head for Cajun food, music and cocktails. There are also several major universities like Tulane and Loyola as well as lots of different neighborhood personality choices.
Bonita Springs, FL: Bonita is a beautiful, natural area just north of Naples that has become very popular. Delightful homes and cottages line the beach and new golf course communities dominate interior lands. Enjoy great fishing and boating on the backwaters or walk the miles of pristine beaches both here and on surrounding barrier islands.
Decatur, AL: The city, affectionately known as "The River City". More people over 50 have moved to Decatur than any other city in Alabama. Winters are generally mild and usually do not produce much snow.
St. Petersburg, FL: Rare is the city that blends artistic icons, festive events, vibrant nightlife and family-friendly attractions like cosmopolitan St. Petersburg. Plus, it's all set against the beautiful waters of Tampa Bay, with more than two miles of waterfront parks and walkways to enjoy.
Santa Fe, NM: Scenic and affordable mountain aerie with superior air quality, low unemployment and a spicy crossover (Anglo/Hispanic/Native) culture. Hey, if it was good enough for Georgia O'Keefe.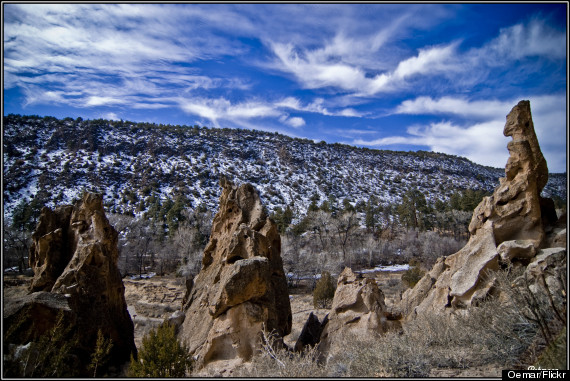 Kaneohe, HI: Kaneohe is the largest of several communities along Kaneohe Bay and one of the two largest residential communities on the windward side of Oahu. Tropical islands, anyone? Is it expensive? Yup, but we're talking Hawaii!
San Juan, P.R.: Part of the US but feels like you're somewhere exotic. The old part of the city, Old San Juan, has the feel of an old European town with cobblestone streets and the charm of a city that is hundreds of year old. A cultural hub with loads to do-- music, art and oh that beautiful water.
Let us know what you think.