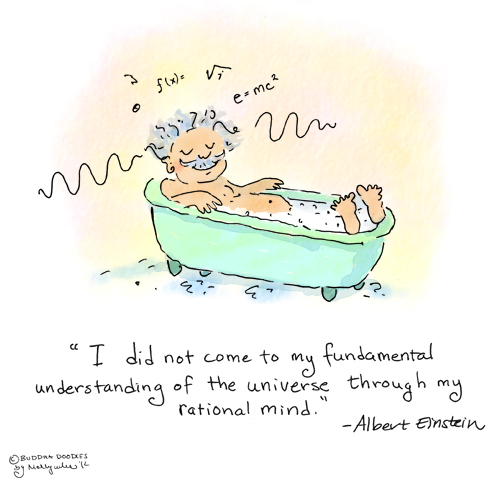 Einstein was a huge influence on me at a very early age. I remember doing a science report on the theory of relativity in eighth grade. To pay proper respect, I did a huge charcoal drawing of him and studied all of the lines of his face. I was very impressed by his ears. Even though I didn't become an astrophysicist as planned (!), the one thing that really stuck with me was how much he encouraged relaxation and letting the mind wander. Thank you for all of your daydreaming, Al. ~mollycules
This Blogger's Books and Other Items from...
SUBSCRIBE AND FOLLOW
Get top stories and blog posts emailed to me each day. Newsletters may offer personalized content or advertisements.
Learn more