It's December and you're probably gearing up to network at holiday-related work events just about every night.
Say you're at an industry event and you make a brand new, synergistic contact. The two of you really hit it off and have a great time talking about your respective businesses. You laugh at the same work situations. You belong to similar charities. You even know some of the same people. And after a few minutes or so, you exchange cards. Then all of a sudden, he says, "Yeah, I'd love to sit down with you next week to talk about your clients' needs and how my company might be able to fit in."
So of course you're thinking: What? Who are you? We've known each other for like five minutes! If the guy had just left it alone, you would have left the event feeling like you'd made a new friend. But instead, he looks totally desperate and opportunistic.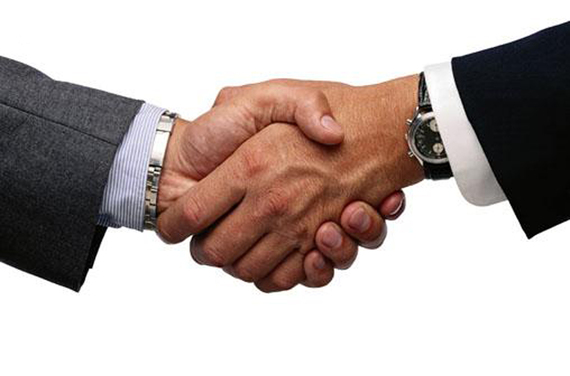 One of the major networking mistakes people make is asking for a favor too soon. And some continue to make it over and over again without a clue!
After decades spent working as a Health Care CEO/Owner, Gary Polsky had an epiphany that lead him to launch a multi-million dollar hospice care company. The experience taught him the importance of strategically building and leveraging "high-return relationships" to achieve success in business and in life. His work with terminally ill patients convinced Gary that, at the end of the day, nothing is more important than the people around you and the experiences you create together.
In his new book Selling Healthcare, Gary outlines the value of high-return relationships, or working relationships that help both parties reach their individual goals by achieving growth.
"By systematically building close personal connections with your contacts," Polsky explains, "you can create and nurture loyalty that underscores phenomenal long-term growth."
Gary breaks down this system into five tips:
1. Projecting a Magnetic Presence. Inspire an interpersonal connection that will set the stage for the relationship's chemistry. In other words, make a GREAT first impression!
2. Light the Spark of Rapport. Stimulate the heartbeat of the high-return relationship by leveraging your likeability factor through communication with compassion.
3. Listen to Understand. Deepen the high-return relationship by putting your selfish agenda aside in favor of listening to understand. This will strengthen your bond and ensure its longevity.
4. Show Appreciation, Admiration, and Respect. Connect with your customer's heart and head through the positive expression of your appreciation, admiration and respect.
5. Write Relationship Development Plans. Write the script for how you want each high-return relationship in your life to unfold. After all, if you don't write it down, you don't have a plan!
Once a strong relationship is created, THEN ask a favor. But don't blow it by jumping the gun! You'll find that by constantly investing in high-return relationships, you'll not only improve your business, but it will enrich your personal life as well.