New Orleans is known as a great eating town. For the next few posts, I will be writing about my recent culinary adventures in the Big Easy.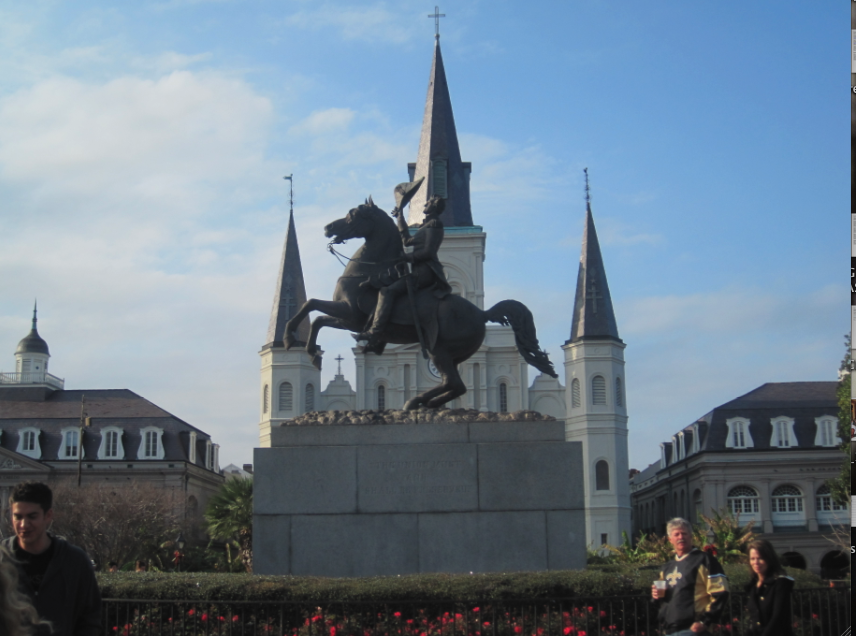 Jackson Square on New Year's Day
First up is August. Having had our trip pushed back by the blizzard of 2010, we were thrilled to finally be in NOLA and even more thrilled to be kicking things off at this outstanding restaurant. Located in the chic Warehouse District, it is the crown jewel in Chef John Besh's burgeoning empire.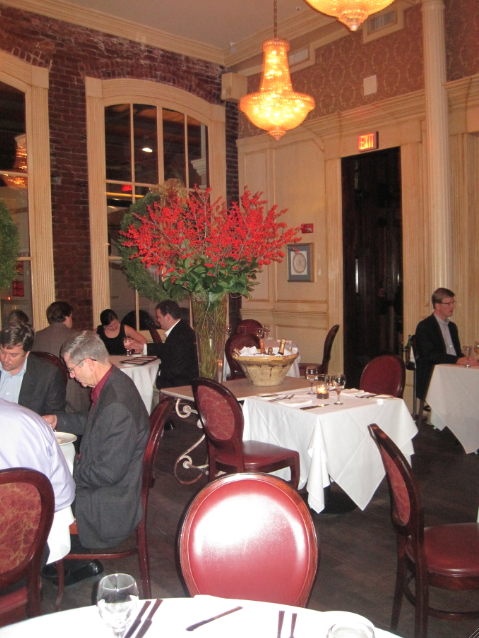 August's Dining Room
As a frequent Food Network guest and author of the cookbook My New Orleans, you might be already familiar with Chef Besh. Here's a little background in case you aren't: Besh has six restaurants in New Orleans and one in San Antonio, Texas. A Southern Louisiana native, he is considered one of the biggest influences on New Orleans fine dining and is regularly cited as a major force in the elevation of its cuisine. Because it was New Year's Day and we were feeling festive and also because this was our first time at August, we went with the six-course tasting menu. The first of two amuse-bouches was a scooped out egg filled with seafood sabayon and topped with caviar -- as ingenious a plating method as I've ever seen.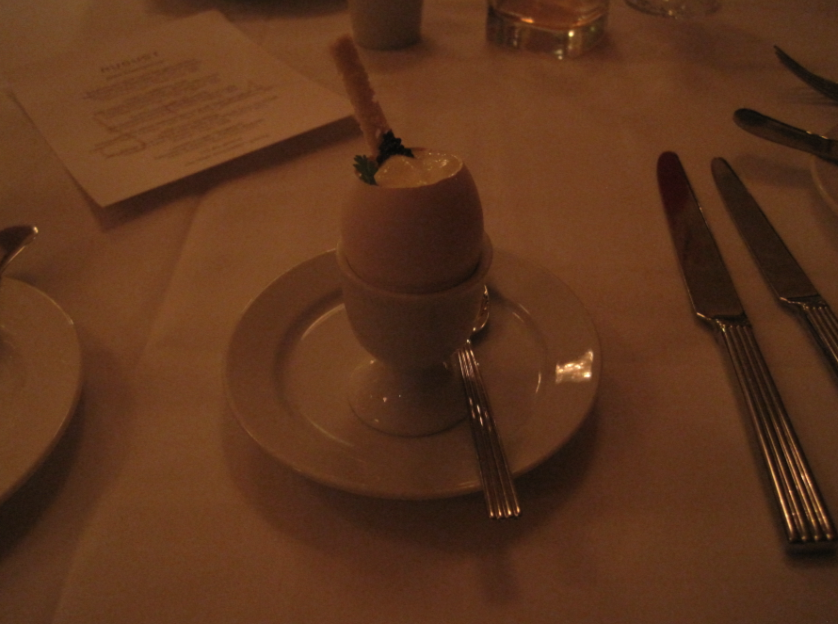 Cute, no?
The second was a small serving of black-eyed peas, a nod to the Southern New Year's Day tradition of serving the legume to bring about prosperity in the coming year. I've also heard that what you do on New Year's Day sets the tone for the rest of the year. If that's the case, a first course of bourbon- and citrus-cured foie gras torchon and a later dish of butter poached lobster set across a thick slab of spiced pork belly have me feeling excited about 2011. Other highlights included house made apple- and rosemary-infused bourbon served with pralined bacon and a stunning cauliflower soup served with P&J oysters.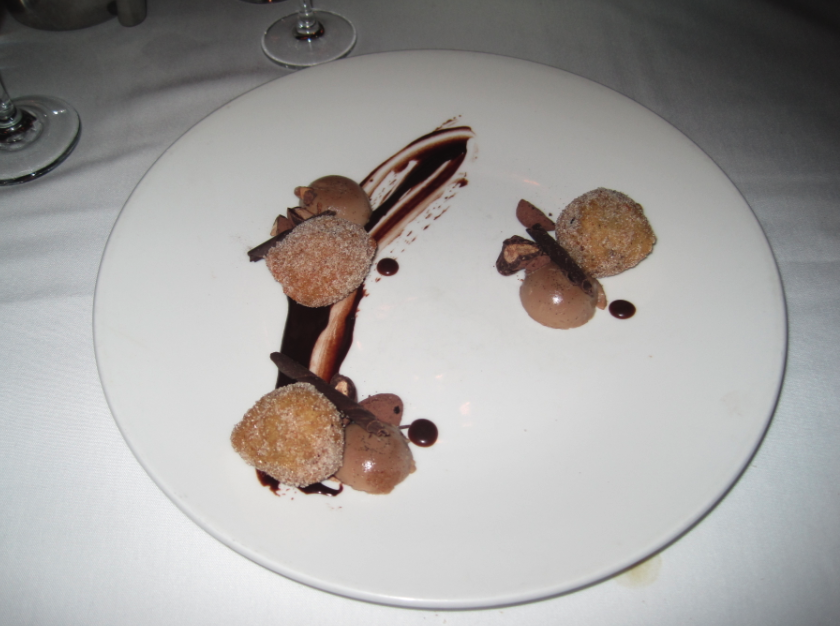 Caramel Nougat Beignets with Chicory
Before arriving in New Orleans, I had been wondering how much Gulf seafood we would see on menus, in light of the BP leak and ongoing cleanup. I was happily surprised to see it so well represented at August.
Here is what Chef Besh had to say on this:
"I don't think there's been a point in history where a chef is so familiar with what exact area each oyster, shrimp crab and fin-fish come from. It's been incredibly frustrating to see so many of our coastal communities struggle, but the key to recovery is keeping gulf seafood on the menus. The seafood from the gulf that's coming in has never been more scrutinized or so good."
How's that for starting the year off on a positive note?

SUBSCRIBE TO & FOLLOW THE MORNING EMAIL
The Morning Email helps you start your workday with everything you need to know: breaking news, entertainment and a dash of fun. Learn more