With 41 floors and 1275 rooms, the New Orleans Marriott might not be the first thing you envision when you think New Orleans dining. Nonetheless, it should be on you radar. James Beard Award-winning Chef Mark Quitney presides over the kitchen with a mix of culinary skill and infectious enthusiasm in the face of a job that could be daunting to a less capable chef.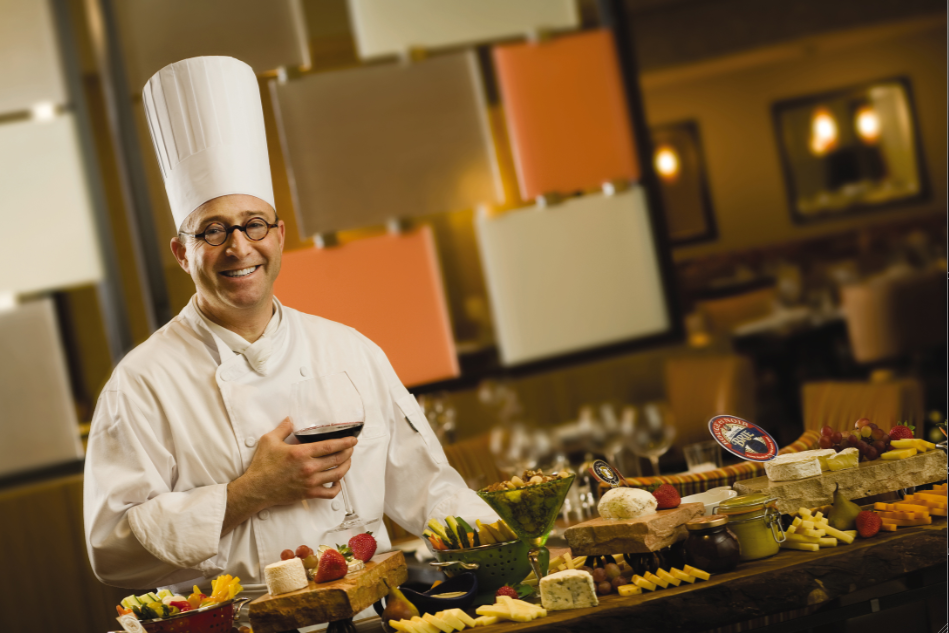 Chef Mark Quitney
At the New Orleans Marriott restaurant 5 Fifty 5, you'll find classics like the Marriott Club Sandwich and Marriott Burger, which are served in all of the 1000-plus Marriott restaurants around the world. But what you'll find here and nowhere else are NOLA-centric productions, like the fried oyster BLT and BBQ alligator baby back ribs. And it's not just the menu that's fun - conventions have become anything but conventional. For an upcoming AOL corporate group, the chef and his staff will be holding an Iron Chef-style competition for the 1000 attendees. For a meeting of Marriott's executives, dinner for 45 was served in the kitchen, so that behind-the-scenes became the scene itself. "We like to give people something extra, more than they're expecting from the experience," says the chef. I was lucky enough to spend a recent afternoon dining at the six-person table in Chef Quitney's office. To start, there was a roasted Creole tomato soup, served with a small grilled cheese sandwich that used cheese from a local supplier. The main course was a creamy Cajun Pasta, a classic dish that in the 5 Fifty 5 iteration featured jumbo shrimp and wild mushrooms.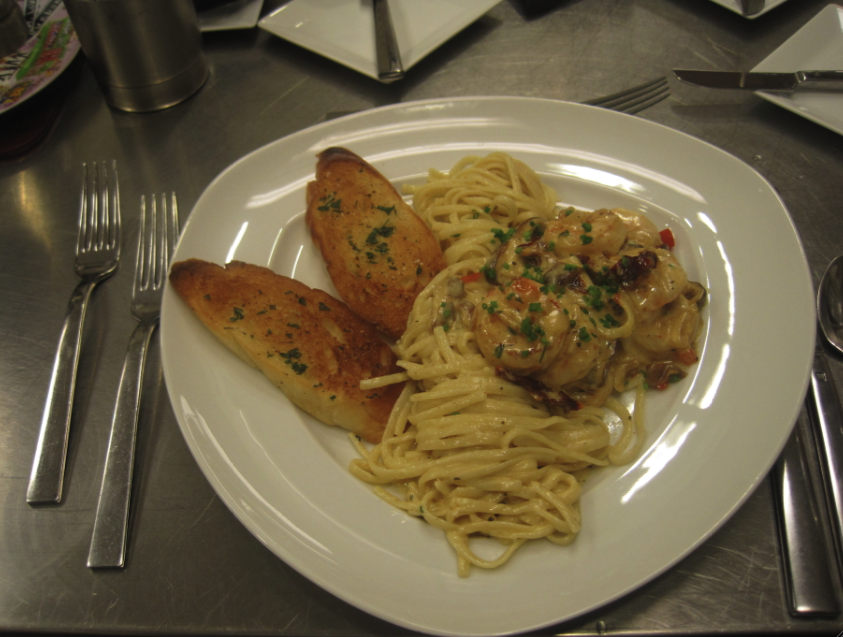 The aforementioned Cajun Pasta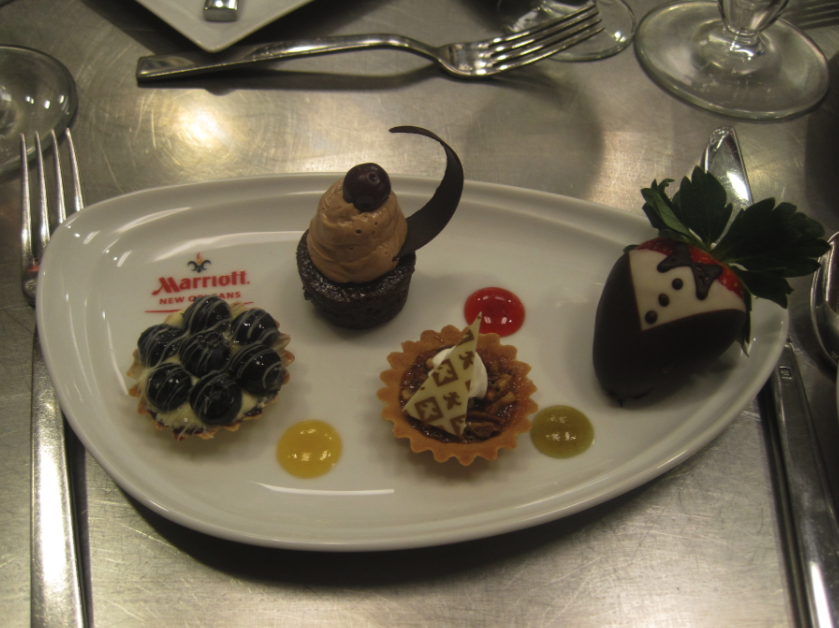 A dessert sampling - note the mini pecan pie
The office, decorated with glitter-encrusted shoes and coconut heads salvaged from Mardi Gras parades of years past, reflects the pervasive influence of the Big Easy, strongly felt even within the walls of one of the country's largest hotel chains. "You can't be in New Orleans without absorbing the culture," says Chef Quitney. Indeed, the Bronx-born, California-raised chef seems to have taken quite well to his adopted home. At the end of the meal, he presented each of us with a small box of chocolates, "for lagniappe," the local word that means a little something extra.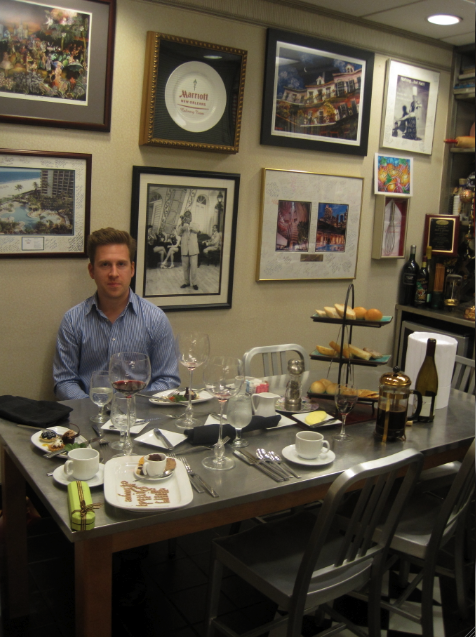 Chef's Executive Office - can you tell we're in NOLA?
FOLLOW HUFFPOST