His clothes define the American dream. And his car collection is taking Paris by storm.
Whether or not you wear Polo, Ralph Lauren, or any of his many lines, most would agree that Ralph Lauren has a great sense of style. Beginning with his breakthrough job as the costume designer for the 1974 film The Great Gatsby, starring Robert Redford, his impeccable eye for detail has changed the face of American fashion.
What is less well known is that his refined aesthetic extends to cars. Not just any cars, though: Lauren's collection of more than sixty is considered among the world's most valuable vintage race cars. And, this summer, he'll be exhibiting seventeen outstanding automobiles at Paris' Musée des Arts Décoratifs. They'll be on display until the end of August, so if you do get to France this summer, be sure to put the show on your short list. The cars featured in the expo are design objects, works of art. They are truly a meeting of technique and artistry, a celebration of elegance and innovation. Some exhibit standouts include a 1929 Bentley "Blower", the shark-finned Jaguar "D type" that won Le Mans in 1955, 1956 and 1957, and the 1938 Bugatti Atlantic, of which only four were produced.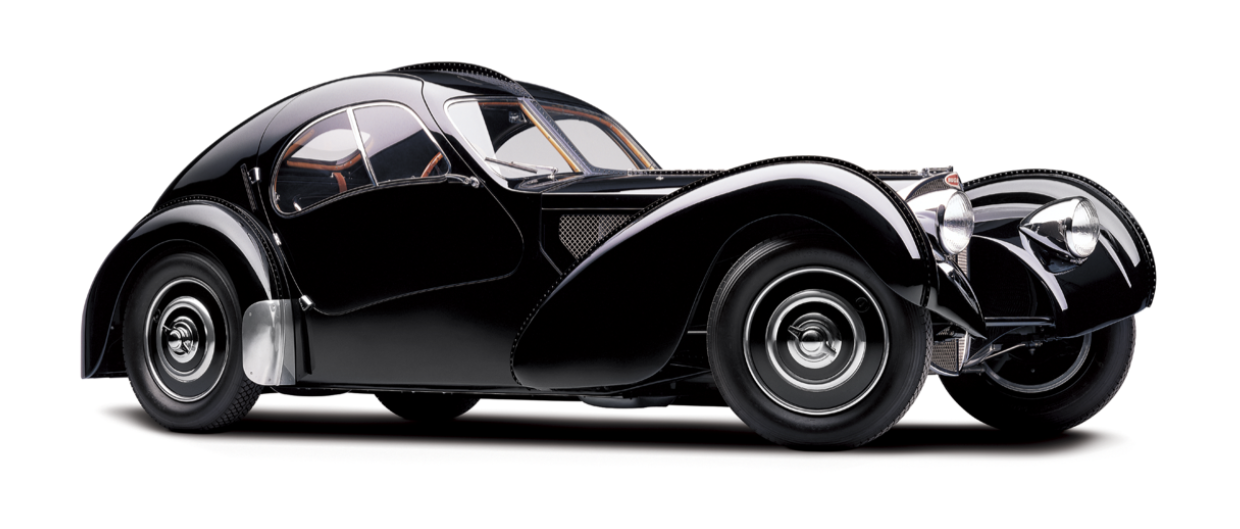 1938 Bugatti 57S Atlantic
All seventeen are European and most are from the 1930s to 1950s, which means seeing the show is like a trip back in time. These automobiles conjure up the romance of Princess Grace, the je ne sais quoi of the French Riviera's golden age. Who knows, after seeing the exhibit, you might feel inspired to hop on a bullet train and spend a few days on the Côte d'Azur. If you do, have some rosé for me!

Photo courtesy of Nice Tourism
The exhibit will run at the Musée des Arts Décoratifs through August 28th, 2011.
Bugatti photo courtesy of Michael Furman
Follow Monique Stringfellow on Twitter: www.twitter.com/moniqueeee