For centuries, the mountain has been an important symbol to the spirituality of mankind. Often referred to as the Holy or Sacred Mountain, in many cultures its peaks were worshiped as Earth's closest steeple to heaven and other celestial dimensions. In Greece, the mighty Mount Olympus was central to Greek mythology being home to the Gods and Goddesses and where Zeus defeated the Titans. According to the Torah and the Old Testament in the Bible, Mount Sinai in Egypt was where Moses received the Ten Commandments and Tibet's Mount Kailash is believed by Buddhists to possess a mystical power that can absolve a lifetime of sins for any human.
A portal into a sacred world, high above the miasma of city life, stands the tetrahedral Mount Baldy. With an elevation of 10,064 feet, it is the summit of the San Gabriel Mountains and the highest point in Los Angeles County. Sitting atop this majestic mountain is 5 Points Gathering, an intimate 3-stage transformational music festival that is family friendly and boasts yoga, healthy living, bass music, vendors, installations and live art.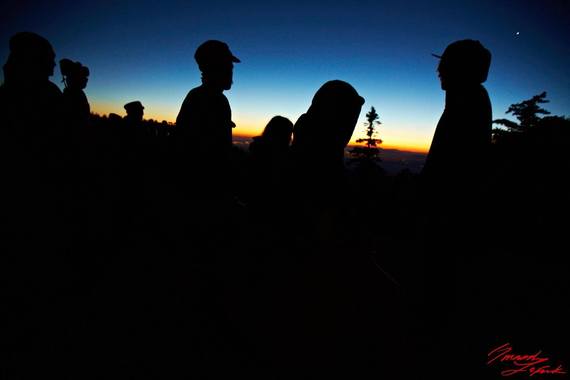 Taking place on the weekend of July 3rd-5th, 2015, amenities and attractions include tent bungalow camping upgrades, showers, Around the Tree live art installation, Yucca Roots Village, and Circuit Trees by Erica Halpern. One of the most unique aspects of this event is the Sugar Pine Chairlift which is the only way to access the gathering areas, assuring that attendees are truly peaking by being taken to the highest point of the mountain. Riding the chairlift up through the verdant forest to arrive at 5 Points Gathering is a sacred experience, like climbing a mountain to arrive at a holy temple of enlightenment.
Though one of the smaller, more intimate festivals, 5 Points still offers a lineup of stellar performers. The Friday house and bass lineup includes Christian Martin, Ruff Hauser, Cameron St. Denis, Worthy, Oscure, and many more. The Saturday future bass lineup includes Sugarpill, Goldrush, Jobot, Henry Pope, Kompozart, AfroQBen, Orphic, Lou E. Bagels, J-Mart, and Bass Tribe of San Diego, just to name a few. In addition to the announced lineup, rumors of surprise guests are yet to be announced.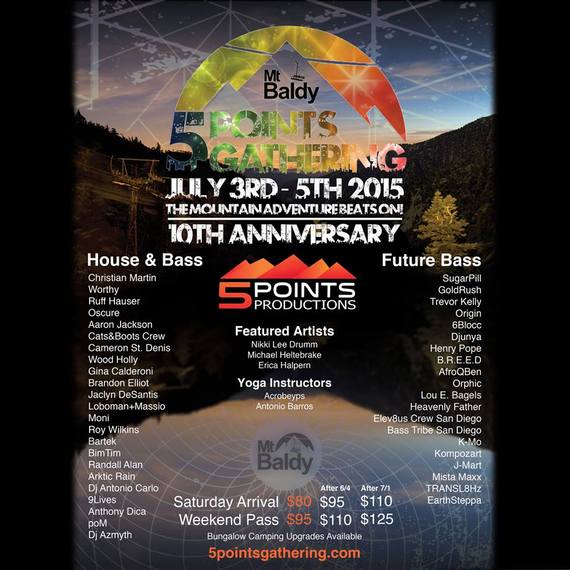 The 360-degree view of the breathtaking San Gabriel Mountains is a reminder that this is, as are all transformational music festivals, a leave-no-trace event. We are blessed with the gift of celebrating on this sacred landscape so it is our mission to bless the land back with our love, gratitude and respect.
In addition to offering the land our blessings, we must also offer each other these blessings as it is the kinship between people that makes this event special. Being so small, 5 Points Gathering is about creating a community where we are all connected and respected. So let us gather upon the sacred Mount Baldy where we will touch the cosmos and let the supernatural powers of music, art and human beings move and shake us.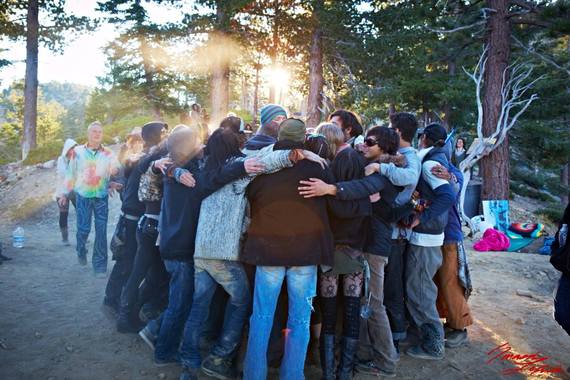 SUBSCRIBE AND FOLLOW
Get top stories and blog posts emailed to me each day. Newsletters may offer personalized content or advertisements.
Learn more