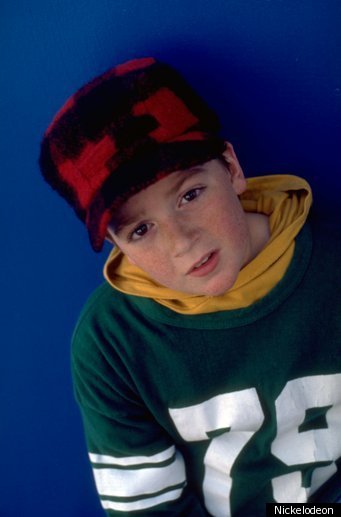 As soon as "All That" finished shooting its last season with the original cast, I graduated high school and went right into Hampshire College in Amherst, Mass. It was great to be able to finish school as a normal kid and move onto college. My experience had its ups and downs, but overall I feel very blessed and I wouldn't change it for anything. I was lucky to have been able to work as a child actor and still get to go to college and come out with new tools, ideas and a better grasp of what's important to me.
Growing up while we were shooting "The Adventures of Pete and Pete," I couldn't really tell how much of myself was Little Pete and vice versa... it's sort of weird to be playing a character as you are trying to build and mold your own personal self. But "All That" and "The Adventures of Pete and Pete" really helped to mold my love and dedication to music. There were always cool musicians hanging out on set for guest spots. They would jam with me and reinforce my love of rock'n'roll. Iggy Pop taught me how to jam the Stooges tune Fun House, and Mark Mulcahy from Miracle Legion would sneak me into NYC clubs with my parents to see his band. During an "All That" taping, Kel Mitchell and I got to jam with Wyclef's band during the end credits; I thanked his bassist for being cool and letting me rock his Jamaican flag colored, no-headstock bass.
These moments were influential to my own personal musical path that I have been on ever since the "Hard Days Pete" episode, during which I was given my first bass from Dan Fishman, the prop master on the set of P&P. I was 12. It was a 1979 Aria Pro and I still have it, signed by Mr. Iggy Pop himself. I've been playing bass since it was given to me -- my own rock band, Jounce, is in its eleventh year as a touring band. In all seriousness, thank you Nickelodeon, I really appreciate it.
Along with helping to develop my comedy chops, "All That" also gave me writing credits for season six, during which I wrote some sketches and was involved in the writing sessions. This gave me a whole new creative outlet and I'm still writing comedy today with my online sketch group "ManBoobs Sketchy Comedy." I don't know if this side of me would have come out if it were not for the opportunity I was given to write. Mark Saul, a fellow cast member and writing partner with me for season six of "All That," has since become a staff writer on "Grey's Anatomy" and also has a sketch group called "Rat Pageant"... it's hilarious stuff.
One of the most frequent questions I get asked by fans is if Nickelodeon's '90s programming will be revived. The kids who watched these shows still hold onto something that really made them relate to them. I have been asked to sign petitions and letters to bring these shows back on the air, which I did.
And now that it's finally happening with "The '90s Are All That," I'm glad. These shows really helped define a young generation of fans who into their 20s and 30s still reminisce their youth. I know that's true for me, too, as I was growing up watching these same shows along with everyone else. And the shows weren't just for kids of the '90s. "The Adventures of Pete and Pete" was special because parents could watch it and not feel like they were tuned in specifically for their children. There are a lot of people that come up to me and say that the show helped to change their lives and made them think outside the box -- I totally agree.
FOLLOW HUFFPOST