By Nancy Chuda founder and Editor-in Chief of LuxEcoLiving and co-founder of Healthy Child Healthy World

Heading for Broadway!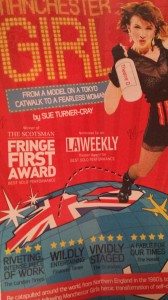 Santa Ynez California Studio D. Where's that you ask?

"I'm from Lestah!" That's Leicester England. If your looking to book a room there don't! Instead head for any theater in the states or Europe that sells tickets to a BRILLIANT ONE-WOMAN PLAY, written, directed and performed by Sue Turner-Cray.
Manchester Girl breathes stoic affirmation for women in search of self in an undertow of uncertainty. It dazzles the mind and spirit. This is a true life story, hard edged and far from the transformation of George Bernard Shaw's Pygmalion and creation of Eliza Doolittle, the Cockney flower girl who becomes the muse of a phoneticist so that she may transform into a well-born lady.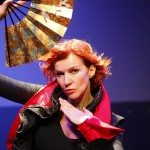 Photo Credit: Breann Hollon
This play takes on much greater meaning. The meaning of a woman's need for self respect and the freedom to choose... just to be herself.
Who in their right mind could cope? It takes a saint. Someone with strong convictions. Last weekend, I sat bedazzled in strobe lighting for a 90 minute performance without an intermission. Who knew Santa Ynez even had a theater. THE small equity waiver (Studio D) is next to a thrift shop at the end of a parking lot). It was wild, crazy to witness this play amidst famous community friends. Even
Rona Barrett
was there.
David Crosby
and his wife Jan too. But then in the darkened maze I discovered academy award recipient
Richard Harris
seated behind a dimly lit console. He was glued to a computer screen in charge of major technicalities blending photographic images as projectionist. As if editing another classic film, Harris gives great backdrop and vision to Cray's manifesto destiny and in this case the
Titanic
does not sink. It soars!
BRAVO to Santa Ynez and its cultural iconic creatives.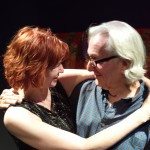 Sue Turner-Cray and Richard Harris blend their talents in a provocative display of dramatic acting fueled by imagery which underscores the play. Photo credit LuxEcoLiving Media
"My name is Sarah Taylor and I want out of here!" Her simple words convey centuries of women held in bondage. Their own. She wants out from under the drudgery of a pitiful and painfully unrealistic life set in the paradoxically female driven environment of Thatcher's reign in a kingdom ruled by Majesty Queen Elizabeth and instead Sarah discovers a life of high voltage sans solar in the fashionable enclave of Tokyo; a riveting, blood sucking, warehouse for models and wannabes.
OMG! Did I resonate or what! I was stuck in that box too. In the late 60's I worked as a fashion model for both the Ford Agency and Wilhelmina Models.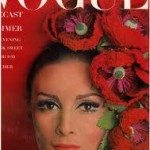 Wilhelmina Cooper set the bar for natural beauty. One of the most photographed models in the world left to soon.

I was given pills handed to me by the late queen of Vogue Magazine's most famous covers. "Willy" as she was known, ran a respectable agency, then suddenly died in 1980 at age 40 of lung cancer. Shortly after, Twiggy emerged on the modeling scene and our fashionable sometimes unfathomable world and careers came to nothing more than eating crumbs for sustenance and survival. As well as having created the next generation of anorexics among young girls, not just models.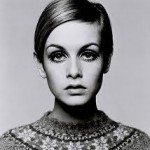 Weighing in with words from experience.
My years as a fashion model in New York landed me on the cover of Playboy Magazine in December 1966
Twiggy set the stage and scale for what has become skeletal and chic.
Sue Turner-Cray takes your breath away!
I was spellbound by her performance. Comparing her to veteran Meryl Streep in the television miniseries Angels in America, where she transforms into characters with the luxury of a few dependable words, "that's a take! A valuable asset for any actor; to change hair, make-up, and wardrobe giving ample preparation for the character to emerge, Sue does it all without the additions of artifice.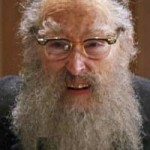 Streep had the additional benefits of time to morph into character with the talented make-up artists who helped transform her.

Manchester Girl is like watching a Cirque du Soleil performance. An acrobatic feat. Sue Turner- Cray does it all wearing a pair of black, sparingly sleek stretch pants, she transforms in long legged Jagger moves into multiple characters.
In the beginning as a hyper-driven, estrogen infused teenage beauty who wants, then yearns, later craves to become a fashion model. At any price. Especially in the material world of the 80's after Twiggy (AT) and before Madonna (BM).
It was a time when svelte took a woman's shape to mean unisex. And Spanx lead way to certain desires for sexual deviation. But for a nice Irish Catholic girl growing up in England's land of tea with milk and honey, anything is/was better for Sarah than having to serve IT to appease a motley crew of men with unfashionably yellow-stained and sugared rotten teeth... knowing for the rest of her life she would darn, mend and sync into a role of domestic servitude which was far and away from the dreams she had only imagined.
Sue Turner-Cray takes you even deeper into the potholes of her life; sex, drugs, money and need for fame become her mantra. Fearlessly she flies on the wings of a wave of feminism (second lift off) discovering that female sexuality is more than a rite of passage. As Erica Jong in the mid-seventies coined in her bestselling novel, Fear of Flying, A Zipless Fuck gave women the right to experience it. Even younger women today, GenX and beyond, seem to relate.
However you interpret a woman's rite of passage, the play and live performance of Sue Turner- Cray as Sarah Taylor in Manchester Girl achieves much more than a litany of words from experiential writers like Jong, who in the privacy of their dens of creativity ONLY write. Whereas Cray reveals in flesh her words as she enacts the dramatic metaphors of her life experience draped in silk and satin across an ever present beautifully maintained slender frame.
Words of wisdom make this sensational play a must see for younger women who are trapped in the reservoir of their dreams and are fearful to take flight.
Editor's Notes:
Manchester Girl won the prestigious Edinburgh Festival Fringe First Award. The London Times, "A Riveting Intense Piece of Work." The Financial Times, "Wildly Entertaining."
Written, Directed and Performed by Sue Turner-Cray. Lighting designer and light sound operator, Chris Turner. Image supervisor and projectionist Richard Harris. For more information go to www.manchestergirl.com. One more weekend in Santa Ynez October 3-6. Ticket prices $22-25.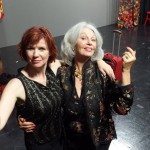 Backstage hip to hip.. and so glad we still have them! Sue Turner- Cray gets a big thumbs up from Nancy Chuda