"Respect" is the word.
This Mother's Day, you have the opportunity to give a precious gift to your mother. You can give her respect. Sign the pledge and give respect today. Join others in taking a stand to show compassion and support for a respectful world. Declare your belief in respect now.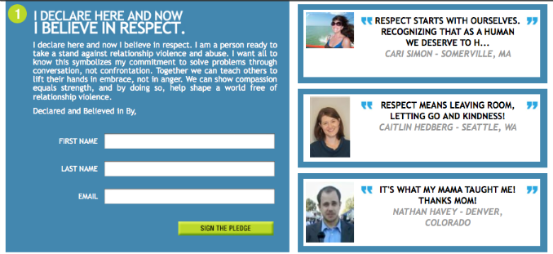 Send an e-card to your mom this Mother's Day to send your respect and thank her for being a positive role model throughout your life.
The Give RESPECT! campaign promotes healthy relationships nationwide through respect education and positive role modeling. The RESPECT! Campaign works to raise awareness of the critical roles that parents, teachers and other role models play in the shaping of young people's lives. With these efforts, the campaign hopes to create a world that is free of relationship violence.

Follow Nathan Havey on Twitter: www.twitter.com/nhavey