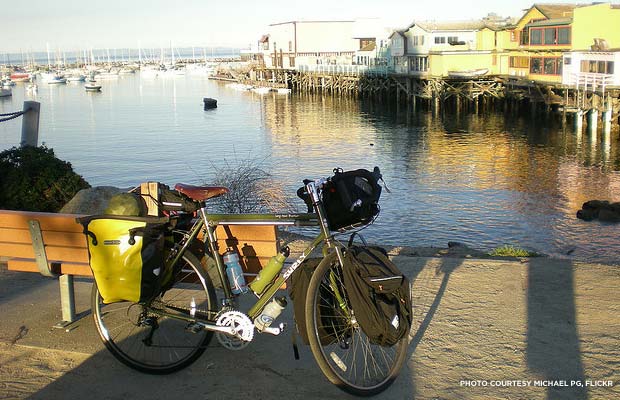 Monterey's Fisherman's Wharf was used as an active wholesale fish market into the 1960s.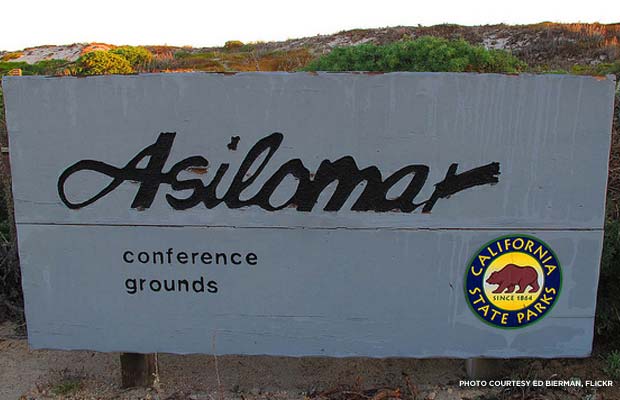 The Asilomar State Beach and Conference Grounds are perched on 107 acres of beachfront land, and rustic cottages are available to guests.
Mission Ranch Hotel and Restaurant, Carmel
Mission Ranch Resort, preserved and restored by Clint Eastwood during his tenure as mayor of Carmel, is a charming 1800s ranch and former dairy farm that now provides an exceptional vacation experience for travelers seeking an authentic slice of the area.
La Playa Carmel By The Sea, Carmel
Designed as a mansion in 1905 by artist Christian Jorgensen as a gift for his wife, a member of the Ghirardelli family, La Playa Carmel By The Sea is perched on top of a wooded bluff and boasts a spectacular view of the Pacific coastline.
Monterey Hotel
Dating from 1904 and modeled after European hotels of the era, this historic inn in the heart of downtown Monterey is an easy walk to the beach and Municipal Wharf 2, as well as attractions such as the Monterey Bay Aquarium and the fabled Cannery Row.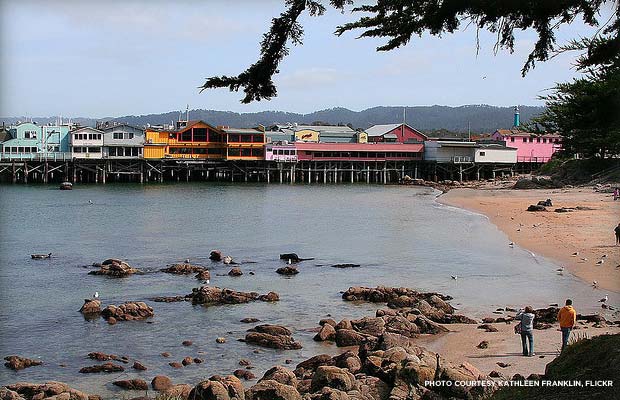 Another view of Monterey's Fisherman's Wharf
Sardine Factory
This eatery specializes in fresh, creative dishes such as seared diver-harvested scallops cooked in Thai coconut curry broth. The menu also boasts an extensive list of specialty cocktails--try the signature sweet Blue Sardine or the sour East of Eden Appletini.
Restaurant 1833
Restaurant 1833 is located in one of the oldest adobe houses in California, but the menu is refreshingly modern -- it features everything from bacon cheddar biscuits with maple chili butter olive to parmesan crusted chicken and salmon plucked right from Monterey Bay.
Baldemiros Taco Shop
For an authentic burrito or taco on the Monterey Peninsula, look no farther than the Baldemiros Taco Shop in Seaside. Praised for its carne asada fries and adobado burritos, this "Mexican greasy spoon" may not be much to look at, but it makes up for its lack of good lucks in full-bodied, genuine flavor.
Casanova Restaurant
Billed as "Carmel's most romantic restaurant," Casanova is a beacon of old-world charm in downtown Carmel. Fresh takes on traditional French and Italian dishes dominate the menu, such as Rigatoni con Funghi with squash puree, pumpkin seeds, and gorgonzola.
SUBSCRIBE AND FOLLOW
Get top stories and blog posts emailed to me each day. Newsletters may offer personalized content or advertisements.
Learn more