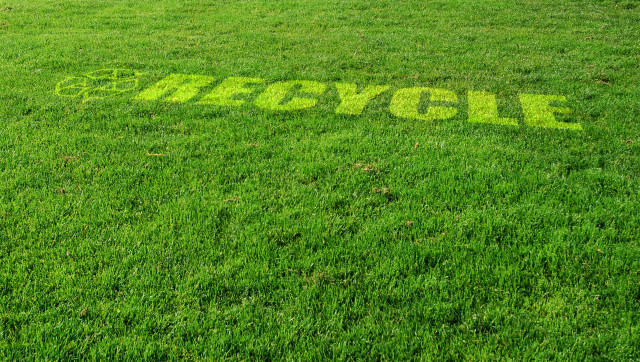 Earth Day is Monday, April 22 and is the largest civic observance in the world -- more than 1 billion people, in 192 countries, participate in Earth Day activities each year. In January, I asked my HuffPost readers to teach your kids that economy and ecology are related. Now, I want you to take up the call to action -- use Earth Day as a teaching lesson, and help make a difference.
SHMOOTZ (noun): dirt, filth, stain.
Along with the dictionary definition, I also include waste and mess in my use of the word. Shmootz is all around us. We all have areas in our lives that could use a little spring cleaning. By making some small changes in our habits we can help save our environment, save some money and even have a little fun along the way. Involve your children and make a family project out of finding -- and cleaning -- the shmootz in your life.
Examples of Shmootz and Simple Solutions:
1. Disposables
Shmootz: We throw away enough plastic forks, knives, spoons and sporks every year to circle the equator 300 times. That's about 40 billion pounds of plastic, most of which ends up in landfills where it takes centuries to decompose. The production of paper plates uses trees and toxic chemicals and are not recyclable because they are contaminated with food residue.
Solution: Reduce the amount of disposables you use by going "old fashioned" and going back to reusables -- ceramic dishes, metal utensils and cloth towels.
2. Household Cleaners
Shmootz: Harsh chemicals used for cleaning your home are toxic. They pollute the air you breathe and when disposed of, can pollute landfills and water supplies.
Solution: Use natural cleansers. Baking soda and water makes a good surface cleaner and deodorizer. White vinegar removes lime and mineral deposits. Baking soda and vinegar combine to make a good toilet cleaner. There are also plenty of earth-friendly products on today's market.
3. Cut the Clutter
Shmootz: We all accumulate too much stuff. Admit it -- you know you do. Why are you hanging onto that old computer when you have the nice new one? What about that lovely set of dishes you got for your wedding and haven't used in nine years, or the starter bike your kid hasn't needed since he got the "big kid's" bike? Take an honest look around your house and have your kids go through their toys. The country now has nearly 2 billion square feet of personal storage in nearly 40,000 storage facilities.
Solution: Have a family garage sale. This is the ultimate recycling project. You can reduce your clutter, save items from the landfill, have some fun and reclaim some money. After the sale, you should donate the remaining items to charity. Some organizations, such as Vietnam Veterans of America (VVA) will come your your home to pick up your donation. Since 1979, VVA has been a critical support service for our returning veterans. You can put your unwanted things to good use.
4. Take a Hike (or Ride a Bike)
Shmootz: Do you drive your kids to the library or piano lesson that is just several blocks away? How many trips to the grocery store do you make every week? Do you drive to work alone or drive you kids to the soccer game by themselves? How much money do you spend on gas and related auto expenses ever month? In 2011, Americans consumed 367.08 million gallons of gasoline every day. It's time to evaluate your transportation habits.
Solution: If it's a short haul, walk. If it's a longer distance, carpool -- take one of your kid's neighborhood teammates along. Make a list and a budget before you go shopping so you will be sure to get everything you need in fewer trips -- be sure to plan your route efficiently, make that post office stop en route to another destination. Take public transportation when practical -- save fuel, carbon emissions and money.
5. Volunteer
Shmootz is everywhere. Be aware of your surroundings. You can make a game out of this with your kids -- clean up Shmootz! Where is the shmootz in your community? Is there a vacant lot accumulating trash? Are there enough public trash and recycle receptacles on street corners? Do your friends do their part to ecologize and economize?
Solution: get involved. Take an active role in helping to save our planet. On Earth Day weekend I am gathering family, friends and colleagues and we're going to join students, teachers and families in Branch Brook Park, Newark, New Jersey to help clean up, educate and inspire. You and your family can organize or participate in a project of your own - adopt a park or hike a trail or identify an eyesore in your community and clean it up.
Remember, use the world as your classroom. Our planet belongs to all of us. You don't have to think about large undertakings. It's OK to start small. If we each do our part to pitch in, and educate our children, families, friends and associates we can make a world of difference.
What are you doing to mark Earth Day this year? What have you done in the past? Please share with us in the space provided.