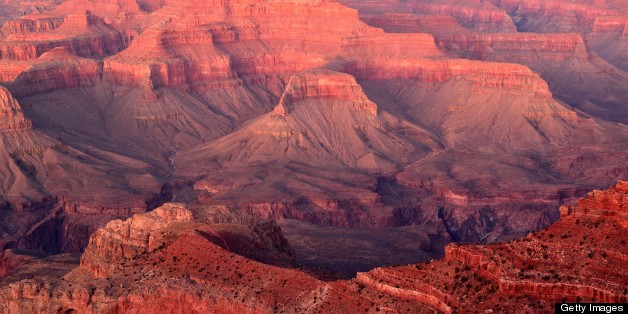 As the President and CEO of the National Park Foundation, I am often asked which is my favorite national park. What I find particularly poignant, however, is the fact that for all the times I am asked about a favorite park, I am never asked why these places are important, significant and worth protecting. In times like these, with shrinking budgets and diminishing resources, we need to stop and think -- what would this country be like without our national parks? What if we didn't protect the vistas of the Grand Canyon, Yosemite or the rocky shores of Acadia? What if we didn't safeguard the Statue of Liberty or honor the battlefields of Gettysburg? What if we didn't afford our children the opportunity to experience these places like we have been so fortunate to do?
We must make it a priority to consider the importance of America's national parks. This week we celebrate National Park Week. It is an opportunity for everyone to experience and reflect on the 401 remarkable places protected for our use and enjoyment by the National Park Service and what they mean to us and our country.
National Park Week is a perfect opportunity to do your part to take care of these celebrated places. Last year alone 257,000 volunteers donated 6.78 million hours of their time to help the parks they love. I find this sense of stewardship particularly inspiring. After all, the national parks were born of private support when committed citizens joined together to protect and preserve the places they treasured so that the generations that followed would be able to enjoy them, as well.
As Americans, we inherit the 84 million acres of breathtaking landscapes, monuments and memorials that make up the national park system. With this birthright, we also take on the responsibility to care for them, ensuring that we too pass them along to the next generation. The strong financial support of the private sector is essential if we are to continue to protect and preserve our national treasures as those who came before us did. Especially in times of economic uncertainty, limited government resources, public funding alone is insufficient.
Join me this National Park Week as we both celebrate the awesomeness of America's national parks and recommit to their enduring preservation. Together, we can ensure these places of infinite importance thrive for centuries to come.
**Find out more about special park events taking place around the park system, check out www.nationalparkweek.org for a full listing of activities. Find out more about the work of the National Park Foundation at www.nationalparks.org.
SUBSCRIBE TO & FOLLOW THE MORNING EMAIL
The Morning Email helps you start your workday with everything you need to know: breaking news, entertainment and a dash of fun. Learn more