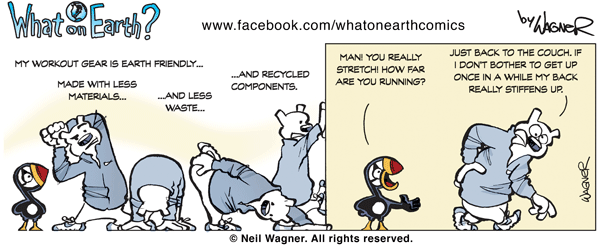 Are your gym socks getting greener? Then it might be time to toss them in the wash. Or maybe -- just maybe -- they're greener because they are part of the burgeoning environmentally-conscious athletic gear industry.
Nike has thrown its hat (made with hi-tech fibers, no doubt) into the eco ring. The Oregon-based athletic equipment and apparel giant has committed to seeing that all its new, domestically-developed, top-selling equipment meet the company's most stringent Considered Design environmental standards by 2020. Nike's Considered Design initiative promises to move the company increasingly towards closed loop production -- where all waste is essentially put to use.
Brooks -- another big name in the athletic shoe business -- has received positive notices for its Green Silence footwear. The company claims the shoe has the first biodegradable midsole in running shoe history. Other materials found in the shoe are either biodegradable, recycled and/or non-toxic. Additionally, the shoe is purported to be made of half the parts of comparable shoes, requiring less petroleum and energy during production, and sold in (naturally enough) recycled packaging.
Adidas, New Balance, and Reebook offer up information about their environmentally responsible practices as well. Just because our shoe sizes are getting larger doesn't mean our carbon footprint can't start shrinking.