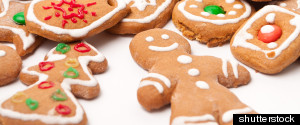 Here are the top five most effective things you can do for your hospitalized friend and their families during the holidays, plus 19 quick and easy ways to bring Christmas cheer and holiday fun.
We call on sports teams with Native American names and mascots to consult with contemporary tribes and follow their guidance. Abandon negative characterizations and where it is mutually desired embrace positive identities so that we may preserve our Native American heritage.
'Tis the season to... raise more money. People feel sentimental, it's the "giving" time of the year, and as the fiscal year closes many people and corporations are determining where to spend their leftover charity dollars.
But all it takes is simple, small acts of kindness to change a single life for the better. When we all do it together, our collective efforts create real change.
Over the next several weeks -- as we navigate mall parking lots, fill our shopping carts and test our patience in check-out lines -- let's not lose sight of what's behind this excitement. It all comes down to the simple act of giving.
Having books on the shelves of homes, classrooms, libraries, and community centers alone won't solve all our education challenges, but coupled with literacy programs and family engagement, it is one of the first, basic steps we can take to ensure all children are prepared to succeed academically.
Move over Black Friday and Cyber Monday. Make room for #GivingTuesday -- a global rally for great giving which falls on December 2 this year.
This Giving Tuesday, let's think twice about our overhead obsession and what it might mean for the very same organizations we're rooting for. And let's give thanks to those who have chosen careers dedicated to solving big problems that affect us all.
Following the buying frenzy of Black Friday and Cyber Monday, Giving Tuesday offers an important opportunity to complement our own holiday shopping with a day designated to helping those who may be less fortunate.
We need more conversation around men's health, and we need more non-profits like the Movember Foundation to drive public health awareness.
The real suffering is unseen; the real sufferers cannot make it to the table -- or dare not for fear that the outing will cost them later. The brave face can mask the deepest hurt.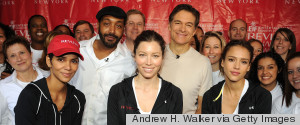 Here are just a few of the ways some of our favorite celebrities and their families give back over the holidays. You can add some of this same star power to your Thanksgiving this year by getting together with your loved ones to help make someone else's Thanksgiving holiday special.
Thanksgiving and Christmastime is here and the charity of heart is up. We wish for you that love light your way, that charity guide your heart, and that the optimistic cautionary tale be that your loved ones remain safe.
As Americans, we have much to be thankful for. As a City Council Member representing the East Side of Manhattan, I am deeply thankful to be a New Yorker. Thanksgiving is a time to be thankful for the many blessings that we have, and #GivingTuesday is a time to give back.