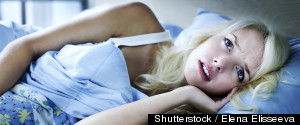 If you feel like nightmares are making it difficult to get a good night's sleep often or feel anxiety around falling asleep due to bad dreams, it is worthwhile to discuss it with your doctor and/or a psychologist. They can assess if there are underlying conditions to resolve and prescribe the right treatments and medications when applicable.
The sea was rough that morning. As the ship was being tossed from side to side, the sound of the waves could be heard slapping against the ship's hu...
Why I share this personal dream: at this season, as we move every day toward more dark than light, we have the opportunity to dream more, to reflect on our interior lives, and to pay attention to our dreams.
It is said that life is but a dream. Conversely, dreams are but part of life. The two are part of the greater whole. Each reflects the other as physical reality mirrors the non-physical.
Lucid dreams, while clearly owing a lot to the imagination, often contain a spiritual element which is not merely "imaginary."
Dreams have played an important role in almost all spiritual traditions. So what is this mystery that takes up large portions of our night, but about which we know so little?
Does insomnia cause depression? Does depression cause insomnia? Chronic insomnia is strongly associated with mood disorders, but which way does the causality run?