In person, Edi Gathegi seems easy-going and charming. That wouldn't describe him in NBC's The Blacklist, where he played Cabal enforcer Matias Solomo...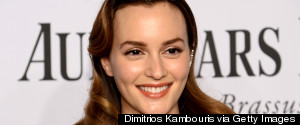 What happens to a certain kind of codependent friendship when one member finds a significant other? Life Partners, the first film by Susanna Fogel, would like to answer that question. Instead it settles for sitcom setups and punchlines.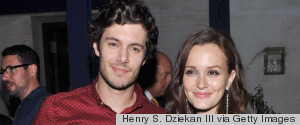 You can imagine how excited I was when I heard that the best character from GG recently married the best character from The OC. What are some other small screen romantic pairing that would have been perfect if TV worlds could collide?
The fact that porn has become such a punchline in our culture -- something that is joked about in mainstream humor as a signifier for all that is horny, male and, often, lower-class -- is hard to believe, from the perspective of the social history captured in Lovelace.
Seth Cohen and Blair Waldorf have started dating, this according to Us Weekly. What's that you say? Seth and Blair are fictional characters and only the actors who played them, Adam Brody and Leighton Meester, are holding hands and making plans? Shut up with that noise!
The Alison Pill topless picture was sent out on Twitter by accident... by her! But she handled the situation like a champion. All celebrities should l...
Lorene Scafaria's Seeking a Friend for the End of the World strikes a different chord: one that is wistfully romantic, a little melancholy and unexpectedly funny.
The Romantics has its minor pleasures. But they are too few and far between to warrant sitting through the entire film.
Named after Ed Rooney -- everyone's favorite principal from Ferris Bueller's Day Off -- Rooney has amassed major chart success and three rowdy, unpretentious albums full of clever lyrics and hook-filled melodies.
Two problems: Cody's script is barely funny -- and what humor there is gets crushed by the heavy-handed direction of Karyn Kusama and the marginal acting skills of Megan Fox.
Adam Brody: There's no role that I feel had my name all over it and passed me by. But anytime those Apatow guys wanna hang out with me...
If ever a show deserved to be collected in a boxed set with loads of obsessive extras, it's My So-Called Life.