Look out Mountain View and Cupertino, La Kretz Innovation Campus in the Arts District is closing hard. La Kretz is L.A.'s HP Garage. It is the plac...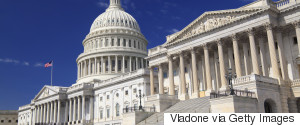 With all the boundless coverage of the 2016 Presidential Super Bowl battle between Hillary Clinton and Donald Trump, we know the last thing you want to think about is the 2018 election. But the cold hard reality is that there's another election cycle coming down the pike, and it'll be here before we know it.
So Cal's lack of representation in state and national politics contradicts the region's rich history in politics. Better representation in national politics is essential in order for Southern California to exert influence on the issues that are most important to the region.
With the Metro Expo Line to Santa Monica scheduled to open in May, this piece revisits an interview I conducted four years ago, shortly before the opening of the first phase of Expo to Culver City.
One of the most curious staples of suburban American living, the lawn, seems to have had its day in California. With voluntary cutbacks coming up short of the need, Governor Jerry Brown has ordered a mandatory cut of 25 percent on water use from 2013 levels.
Former Los Angeles Mayor Antonio Villaraigosa's announcement earlier this week that he will not run next year for the U.S. Senate seat being vacated by the retiring Barbara Boxer came as something of a surprise, at least at this early date.
For the first time since the first George Bush was president, California Democrats are having a competition for a seat in the U.S. Senate. And the early leader is the only candidate on the 2010 statewide Democratic ticket who nearly didn't win.
As mayor and Assembly speaker, Villaraigosa had considerable success forging compromises in the midst of controversies. So far, however, he's been invisible on this issue.
In a rather quiet year, some of the more significant races in California are coming into greater focus.
Taking a job at a multi-level marketing firm would be a tacky signpost of any first-tier politician's professional trajectory. It's especially unsightly when that politician is Antonio Villaraigosa.
Antonio Villaraigosa wasn't just a charismatic and effective mayor of Los Angeles. He established himself as a national leader -- one whose personal story and effective advocacy on critical issues such as education, immigration, and civil rights have had a positive impact on our community and our nation.