Recently, I had an opportunity to chat it up with one of my favorite artists, singer Lalah Hathaway about one of her recent song, "Little Ghetto Boy" from her latest album "Lalah Hathaway Live" and what message she and the song have for all of us.
After 88 years, isn't it fair to expect that a societal shift should have already occurred that would result in better representation of the diverse American family in an industry that is inherent to America? Please, Oscar, do the right thing, already!
The Grammy Awards are one of my favorite awards shows all year. They have tons of awards to give out but over the past few years, they shorten how many awards they present during the live show and turn it into a star-studded concert.
You've likely heard plenty of positive buzz about the film Room. From Brie Larson's Golden Globe to an Oscar nomination for best picture, critics are ...
Any industry or economy that leaves more than half the team on the bench will never be as strong as it could and should be.
Since Oscar is the premiere entertainment award, it is useful to look at how being nominated and winning contributes to the success of all those involved in making and distributing the movies being awarded.
Muslims are the most despised group in America today, according to researchers. More people hate Muslims than gay people, Asians, Jews and Mexicans, a...
Janis Ian has been writing songs and performing to audiences worldwide for over 50 years. This year Janis' self-funded audiobook "Patience and Sarah...
The chance to invite my friends and fellow artists to join me in ensuring that music people have a place to turn in times of financial, medical and personal crisis is deeply important to me for two reasons: it continues a long tradition of musicians giving back to help those in need, and it underscores the challenges faced by professionals who make music their lifelong focus, but who all too often do so at significant personal cost.
Presented by Degree Women
It's the biggest night in music, one of the most-viewed award shows in America and the music industry's highest honor. Every recording artist dreams...
Presented by Degree Women
To some people, the life of a professional dancer must seem rather simple. They think you wake up, take classes, rehearse, perform and that's it. But ...
"Algorithms can't make us feel," writes Kristi York Wooten in her recent piece about why we're all still watching that video of Aretha Franklin sin...
The ongoing controversy over the Academy Awards' lack of diversity was realized in a street art installation piece left on Melrose Avenue in Hollywood by Plastic Jesus, known for past attention-getting art critical of the Oscars.
That loud chorus of 'ayes" you just heard came from the leaders of six of the most powerful organizations in what used to be known as the Film Capital...
The question then remains, how long should we wait for the commitments for redress in our boardrooms, political chambers, and Ivory towers? People of good will and awareness need to insist on change--we must continue to write, speak, and if need be scream until someone listens and then acts.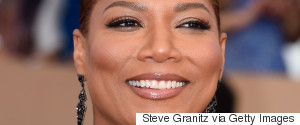 I spoke with many of the nominees and winners including Viola Davis, Idris Alba and Queen Latifah about #OscarsSoWhite and the subject of diversity as a whole on the carpet. Find out what they had to say below. Have a look and let me know your thoughts.