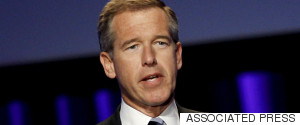 Cable may not have the cachet of broadcast, but cable is a whole lot more exciting and challenging than broadcast. Nightly News on broadcast NBC? Think about it. It is 22 minutes of reading the news and usually reading what others wrote. Exciting? I don't think so.
NBC wants to put their one time superstar on the staff of MSNBC. For those who have served in a high position in any major network, this is a form a purgatory, a way of firing someone without actually pulling the trigger.
What does Brian do? Does he keep all of the money, or does he rescue the poor family from a life on the street? It's a good premise for a show. But that's just the start!
Many have weighed in about Brian Williams' inaccurate statements about traumatic news events and George Stephanopoulos' donation to the Clinton Founda...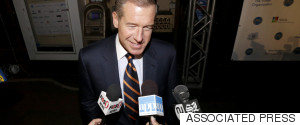 Brian Williams, whether he calls it a mistake, a conflation, an enhancement, or an exaggeration, told a lie. Not once, repeatedly. And publicly. And to his viewing audience.
The company that produced M&Ms (pronounced Eminem) famously advertised that their product "melts in your mouth, not in your hand...
To err is human. To admit and accept complete responsibility for it (in this day and age), divine. Forget about the public and the current executives...
I propose that Ms. Wood parlay her talents and her luck into solving some of our nation's most vexing issues via Facebook. I can write the first few lines of her posts but she'll have to take it from there.
The need for chaos. That discordant, cluttered, messy and unsettling condition we call chaos is actually an important benefit for all of us. It doesn't matter how organized you are, how anal-retentive you may be, like millions of us, we have a place in our lives where chaos is not only accepted, it's welcomed.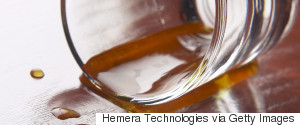 So how does someone avoid such a derailing estrangement from the events of their past, as they actually happened? As a universal matter, I don't have an answer. But for many people who are maintaining a recovery, it involves never becoming too unfamiliar with your own story, facilitated by an ongoing willingness to share it with others in some capacity.
Many people unfairly associate Springsteen only with the working man or a man's only musician -- that couldn't be further from the truth.
It's 2015. Everything and everyone out there is competing for eyeballs. And when it comes to the Internet, consumers are certainly not lacking for material.
NBCUniversal's news operations, which appear to be headed for another round of senior management restructuring, surely need the resolution of the Williams situation to be accepted as credible, fair and appropriate. The only shot the network has at that is to ensure the decision is fact-driven, not frenzy-driven.
I've been fortunate throughout my life to minimize the amount of problems in my life while learning from the mistakes and successes of others.