To err is human. To admit and accept complete responsibility for it (in this day and age), divine. Forget about the public and the current executives...
I propose that Ms. Wood parlay her talents and her luck into solving some of our nation's most vexing issues via Facebook. I can write the first few lines of her posts but she'll have to take it from there.
The need for chaos. That discordant, cluttered, messy and unsettling condition we call chaos is actually an important benefit for all of us. It doesn't matter how organized you are, how anal-retentive you may be, like millions of us, we have a place in our lives where chaos is not only accepted, it's welcomed.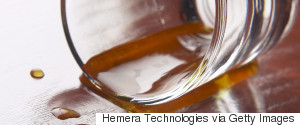 So how does someone avoid such a derailing estrangement from the events of their past, as they actually happened? As a universal matter, I don't have an answer. But for many people who are maintaining a recovery, it involves never becoming too unfamiliar with your own story, facilitated by an ongoing willingness to share it with others in some capacity.
Many people unfairly associate Springsteen only with the working man or a man's only musician -- that couldn't be further from the truth.
It's 2015. Everything and everyone out there is competing for eyeballs. And when it comes to the Internet, consumers are certainly not lacking for material.
NBCUniversal's news operations, which appear to be headed for another round of senior management restructuring, surely need the resolution of the Williams situation to be accepted as credible, fair and appropriate. The only shot the network has at that is to ensure the decision is fact-driven, not frenzy-driven.
I've been fortunate throughout my life to minimize the amount of problems in my life while learning from the mistakes and successes of others.
Brian Williams rose to the top of his field through hard work and skill, but apparently was still plagued by some sense of inadequacy that compelled him to embellish details of at least one account of his experiences, the now-infamous helicopter ride with U.S. forces during the invasion of Iraq.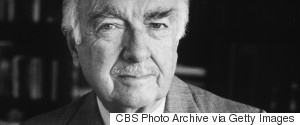 Our main network news programs can do better. They do not need celebrity anchors -- they need better content. Low-information news programs beget low-information citizens. Rather than dumb down the evening news, why not expand it with more in-depth coverage of the most important domestic and international stories?
Manipulative tactics -- such as carefully editing both the call and response of a protestor and the crowd -- cannot simply be attributed to 'bad judgment' or even 'bad journalism.' They are, at their most basic, deliberate efforts to knowingly foist a defective product on the public, without regard to the harm it does.
His biggest problem is he appeared to believe the larger-than-life visions of himself that NBC used to promote his broadcasts. He believed his own press, so to speak, and his public persona went straight to his head. Was that why his memory became so foggy?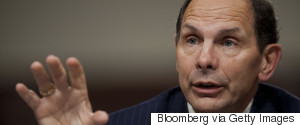 Nobody expects Bill O'Reilly to tell the truth; it wasn't part of his job description but it was part of Bob McDonald's.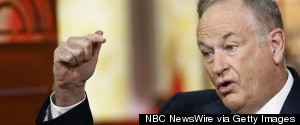 America has vilified Brian Williams for lying and NBC suspended him for six months. Bill O'Reilly was not in a war zone and wasn't in a combat situation. Can anyone explain how O'Reilly is better, or more deserving of leniency than Brian Williams?