We hear a lot about "teaching moments" and "life lessons," but do we really know them when we see them? By honoring our heroes and promulgating their brave stories, we can be reminded of the ancient Greek's definition of "citizen."
Gone are the days of Cronkite, Rather, Brokaw, Jennings, Sawyer, and now Williams. Mark your calendars: Tuesday, February 10, 2015, ended the era of the celebrity, legacy news anchor.
A part of my daily routine has been shattered from the most unlikely of sources - Brian Williams himself. There was a word I habitually associated with the renowned news anchor in his beautifully tailored suits, coiffed hair, and signature therapeutic voice - classy.
The reaction to Brian Williams's misstatements is striking considering the relatively muted response to the recent revelation that President Obama lied during the 2008 campaign regarding his position on same-sex marriage.
It would seem that the fall of Brian Williams is a tragic tale of style over substance. Ego and the temptation to embellish for talk show chit-chat won out over the simple truth. And with really nothing to be gained by tales of RPGs and a floating body. But everything to be lost. Especially trust.
Time to bring integrity and truth back into the way we receive our information. I know that is a lot to ask for, but I can remain hopeful. Truth. How about we try that on for size, and see how the public responds.
While mainstream media laments and prognosticates about their comrade's fall from grace, now is the time for America to see the blessing in disguise: our nation's diversity is starting to be reflected in the news we watch.
Has that been fact checked?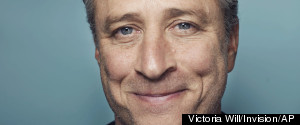 I was able to sleep more peacefully because of my soul mate Jon. Okay, I also had a relationship with Stephen Colbert who was like the wacky genius uncle of the family. They forever changed the way we get our news, and they redefined TV truth.
If Bozell wants to set an example Williams should follow and prove that his words have meaning instead of being empty partisan attacks, he should abjectly apologize for deceiving the public for years -- Bozell has yet to speak publicly about his years-long deception -- and resign as Media Research Center president.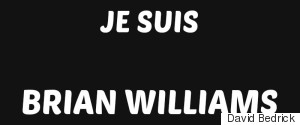 Perhaps its time for a psychological intervention, a coming out of the shadows for all of us. Perhaps we could all hold up placards that read "Je suis Brian Williams--I am Brian Williams." Now that would turn our world upside down; that would be a revolution I could sign up for.
Network news has been 'localized' and I think we can use Brian Williams to remind us of that. So please, NBC, don't fire Brian Williams.
Geist is not your father's sidekick, for unlike Ed McMahon, it's abundantly clear that this current gig is just a stop on the way to a much larger role that Geist gets closer to with each broadcast.
Williams' behavior is an unfortunate statement on the extremes to which humans will self-fortify to compensate for an inadequacy or fill a void.