After a decade long love affair, NBC and Brian Williams have decided to take a break. At least for the time being. It seems like just yesterday, or at least in mid December, that NBC finalized a contract that would allow a decade long love affair to continue for years to come.
The Williams' flurry is just the tip of a much greater scandal: the charade of the glamorous, all-seeing Super Anchor who ranges the planet in search of scandal, outrage and spectacle. It's a colossal fake, a travesty--put over on an audience that desperately wants to believe in the sham. But, hey folks--the Emperor has no clothes.
I am not ready to conclude, as some have, that the new media age offers a free pass on traditional media ethics and credibility. If anything, our social media age demands higher standards of transparency, authenticity and believability.

Frum and Reagan debate the growing Ukrainian civil war and Obama's 2015 budget in a growing economy. What happens if sanctions and arms don't stop Russian-backed separatists? Can the GOP credibly complain about a wealth/income gap they created, but then oppose tax reform that reduces it?
There is no place for unchecked celebrity in journalism. And there is no place for loyalty in the face of scandal, either. Brian Williams has been an anchor at NBC since 2004. And after 10 years on the job, it took just a second for his career to crumble like the Berlin Wall.
The irrepressible Rosie O'Donnell could not help herself. Coaxed to do stand up on the not funny subject of her heart attack by HBO's Sheila Nevins, the television star created a routine that is more than the heartfelt in its title.
I'm continuously fascinated and puzzled by the public's zealous anger over situations that amount to nothing. Everything is not the end of the world. Do you know what is the end of the world? Zealous anger. This is what leads to road rage and spousal abuse and ISIS.
This week began with "The Horrible Call" finally deflating "Deflategate" in a thrilling Super Bowl that ended up being the most-watched program in U.S. television history. Though Patriots rookie Malcolm Butler stole the main event, the halftime show's breakout star was Left Shark, Katy Perry's more-funny-than-fearsome, freelancing dancer. On Wednesday, the Obama administration scored big with FCC Chairman Tom Wheeler announcing strong net neutrality regulations, including "enforceable, bright-line rules" that would forbid Internet service providers from throttling connections or charging more for access to sites like Netflix. So now you won't have to pay through the nose to binge-watch the next season of House of Cards -- unless, of course, legislative loopholes are added during the sausage-making process, a la... House of Cards. Meanwhile, debate continues over Brian Williams and his personal "fog of war" -- though if the same level of skepticism and debate had been applied before the Iraq invasion, perhaps Williams, and the troops, wouldn't have been there in the first place.
The mistakes Williams has admitted to, and apologized for, have cast a dark cloud over everyone at NBC News. The news organization is filled with dedicated, hardworking and accomplished producers, reporters and technicians. This controversy has been disruptive and discouraging.
Barack Obama is the second Honorable Mention recipient this week, for his impressive public opinion polling on job approval in January. He had his best month (measured by month-to-month improvement) of his entire second term, and the fourth-best month he's ever had as president.
"We understand they have other things to do and are difficult to assemble but if Thor, Captain America, Iron Man, Hulk or any of them are listening, we can really use some help," said Armond Hullicoat, spokesperson for the Department of Graveyard Whistling.
I would like to thank Brian Williams for helping me understand why I do what I sometimes do. No, I do not exaggerate the stories I report on, and no, I do not outright fabricate things to impress people. The prettier name for what Williams did is 'misremembered.'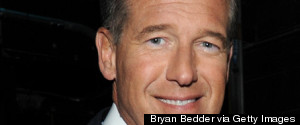 What is important here is that Mr. Williams made a swift, contrite and very public apology. It takes courage to go before several million people, and say without excuse or blame, "I was wrong. I am sorry."
A vibrant culture is poised for its next great moment: music, art, food, already explored by international and American tourists lucky enough to get there, is in the ready for the world stage. Personal destiny may be sacrificed for the national good, but those values visibly erode as artists make progress in commerce.