Barack Obama is the second Honorable Mention recipient this week, for his impressive public opinion polling on job approval in January. He had his best month (measured by month-to-month improvement) of his entire second term, and the fourth-best month he's ever had as president.
"We understand they have other things to do and are difficult to assemble but if Thor, Captain America, Iron Man, Hulk or any of them are listening, we can really use some help," said Armond Hullicoat, spokesperson for the Department of Graveyard Whistling.
I would like to thank Brian Williams for helping me understand why I do what I sometimes do. No, I do not exaggerate the stories I report on, and no, I do not outright fabricate things to impress people. The prettier name for what Williams did is 'misremembered.'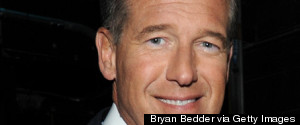 What is important here is that Mr. Williams made a swift, contrite and very public apology. It takes courage to go before several million people, and say without excuse or blame, "I was wrong. I am sorry."
A vibrant culture is poised for its next great moment: music, art, food, already explored by international and American tourists lucky enough to get there, is in the ready for the world stage. Personal destiny may be sacrificed for the national good, but those values visibly erode as artists make progress in commerce.
Lee Woodruff, an exceptional M.C. for this event every year, sported some trendy tattoo jewelry created by the wife of the doctor who made the plate for her husband Bob's skull. Expect to see the awesome gold and silver body art sold at next year's event.
In an interview with Tom Brokaw at Columbia Journalism School last Thursday for "The duPont Talks" web interview series, Brian Williams reflected on c...
Now, I'm not a Brian Williams hater. I think he's a fine news anchor. But his interview with Ed Snowden was yet another in a long, long line of deferential, uninformed, unchallenging genuflections before a guy whose story and motivations are more than a little specious.
When you're unable to introduce Pakistan-style blasphemy laws in a secular, Western society, you have to find alternative ways to silence those who offend you, right? And that's where the "Islamophobia" smear comes in.
Republicans all patted themselves on the back this week for fixing their party's problems. No, really! It's been one year since their "autopsy" or "post-mortem" of the 2012 elections and the party's completely "fixed."
There is a place on broadcast television for concise, insightful, informative and engaging stories. Commercial TV can educate and entertain in an honest manner. Both the network and its viewers would benefit from news that focused on truly important stories. Come on, Brian. You and your competent reporters can do better.
Bill Cosby must have been feeling frisky. Arriving at the Madison Square Garden Theater for the seventh annual "Stand Up for Heroes" benefit this week, he wrapped Cindy Adams in his homey sweater and began to roughhouse the gossip columnist.
Pressed, lots of pundits agreed that getting Assad to both finally acknowledge his chemical stockpile, and to agree to dismantle it were positive developments. But that concession was eagerly overridden by the media complaint that Obama said the wrong things.
Over the past month there has been an important national discussion concerning discriminatory remarks about people living with mental illness in the media.