Good for him! Jock scholarship I bet he can't wait! Party school Smart choice. Community college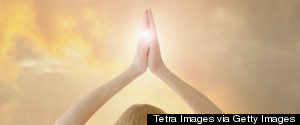 This time in my life feels awkward, unfamiliar and off-balance. But as I return to these stories of humor, pain and sweetness, I see that experiencing deep love is a gift even though I'm stumbling through the transitions.
Long ago, I was a nervous young graduate forced to appear in public wearing a humiliating cap-and-gown ensemble. What the real world had in store for me, I did not know. I presumed it would be like The Real World, whereby a television producer would provide me with a spectacular free loft to live in with a group of fun-loving peers.
What I mean is that on Valentine's Day, you can't go off of love or casual crushing alone. These days, you'd better have something prepared. There's plenty of fish in the sea for college dating, but don't let the pressure swallow you up.
Now that commencement season has pretty much wrapped up, private universities are scrambling to fill those empty seats. They're giving record tuition ...
This article is syndicated with permission from partners at EliteDaily.com. Follow them on Twitter! 20. The first day you get your study pack, and ...
A few months ago, College Humor released a video that satirically pushed for marriage equality by threatening to deprive men of an important resource: their ladyfriends. Few have challenged its central idea -- that gay men have privilege over women's bodies.
Embrace the little moments of your children being home this holiday week. Don't fret at the 100 pounds of laundry they lugged home because they didn't do it all semester. (Now I know why my daughter kept saying she had nothing to wear.)
If you're reading this, there is a damn good chance you're in college. If so, I hope you're extending your intellectual pursuits beyond keg stands.
The first date -- They probably met online and are visibly nervous. The one who arrives earlier doesn't know whether or not to order so they skip the line and anxiously check their phone and pretend to be doing something important.