Straightforward and to the point. Take your iClicker and shove it in your mouth like it's your fifth cookie that night.
In the midst of a national debate on college campuses about offensiveness, inclusion and political correctness, several campus comedy papers across the country have described their recent reluctance to be offensive as a necessary step to remain both funny and relevant. Flagrantly offensive humor, they argue, is no longer what students crave or consider to have comedic value.
25. Choking and sputtering at that first drive-thru order of just four burgers instead of "six burgers, please, two with double patties and extra bacon."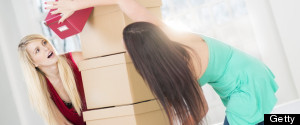 I'm just a little sticker-shocked this year because my daughter starts college soon. One semester at the Princess's school costs more than my first two cars put together. Admittedly, both vehicles were used -- and complete, utter pieces of shit -- but still, the numbers don't lie. One semester = two cars.
In real life, Holm is married and father to a 19-month-old son, Arne, something that shocks fans of his on-screen character.
Most topics are polarizing, but the idea colleges were too PC found a home where both conservatives and liberals could reside. From the Huffington Post to the Rush Limbaugh show, many agreed that Millennials needed to toughen up and take a joke.
"President and CEO of Technological Connection Assistance Company" = I helped my grandparents make Facebook accounts so they would stop asking me if I was in a relationship.
Your head is probably filled with advice -- those oh-so-helpful tips from parents, professors, friends and anyone else who finds out you'll be released into the big blue yonder soon. We're here to tell you that most of that advice is just, well, crap.
How to look decent after a long night is probably the most valuable skill that I've acquired as a sorority girl. No brush? No shower? No problem. I can rock a messy bun and second-day mascara like a celebrity.
We all know rejection hurts but here is what the college rejection letter really tells you about the college rejecting you.