You don't have to own a fancy computerized telescope or hold a degree in the planetary sciences to enjoy a simple night of stargazing. Here, peep th...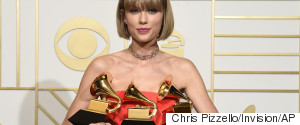 The throw pillows on the sofa were slightly askew and needed to be fluffed and set at a pleasing angle. I found myself running back and forth in a desperate effort to create stylistic balance until I passed out on the boomerang table.
What brings people to the theater? I talk a lot about that each day with various producers and press agents. Of course, if anyone really knew an exact answer, many more shows would be successful. Instead we all try our best to guess.
Last night, Bob Odenkirk, Jonathan Banks, and Michael McKean took the stage at the 92nd Street Y to talk with moderator about the highly anticipated "Breaking Bad" spinoff "Better Call Saul." I interviewed Banks the previous day for the Washington Post and avoiding spoilers felt like dodging carefully planted land mines in a desert war zone.
Broadway is loaded with movie and TV stars -- and the results are mixed. But in the chemistry department, Jake Gyllenhaal and Ruth Wilson deliver the goods in Constellations, now at the Samuel J. Friedman.
Nick Payne's Constellations arrives at the Manhattan Theatre Club's Samuel J. Friedman after winning the 2012 Evening Standard Theatre Award for Best Play and receiving a clutch of rave reviews that encouraged the move from its initial production at London's Royal Court to the West End.
Two things happened in theater yesterday that had me thinking -- The New York Times reported Sting was going into The Last Ship, which he wrote the score for, and The Country House closed.
The sun (Helios) was the divine king of the sky for the Greeks. According to the "Homeric Hymn" of Helios: The sun shines his light on both men and im...
Jupiter is at maximum brilliancy, reflecting the greatest amount of sunlight straight back to us, and it's also visible all night, rising at sunset and setting at sunrise.
August is the month to take all of this in. Whether you're a kid or an adult, this is the time to lie back in the grass, get out of town to experience a meteor shower, view the stars of summer, and share the universe with those you love.
Letting a concert's location determine a travel itinerary is not typical-- unless you follow jam bands, of course. But participating in London's holiday revelry was an unexpected benefit to attending the Rolling Stones' 50th anniversary show.
As someone who likes to think they have a pretty good imagination, I've always had a lot of fun with pareidolia, the fancy, scientific name for seeing patterns or pictures in nature where none exist.