Read More:
Dna,
Digital Dna,
Dna Biotech,
Biotech Dna Sequence,
Biotech Dna,
Biotech Dna Life,
Dna Sequence Life,
Dna Life,
WorldPost Science and Tech,
WorldPost Philosophy,
World News
---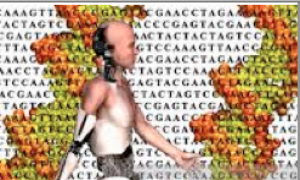 In nature, all experiments are rigorously tested over eons. Single mutations venture into an unforgiving ecosystem and test their mettle. Whatever doesn't work gets recalled by the Manufacturer. What is alive today is what worked; only successes yield progeny. But in the brave new world of artifice, organisms are briefly tested by their creators in laboratory and field, then mass-marketed worldwide.