It is exhausting and stressful to match up to someone else's image of what beauty is. It is liberating when you're able to embrace what is truly yours. I'm Melba with the good, no, great hair. Pleased to meet you.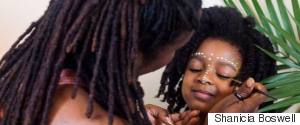 I am now nearly six years in and I am also a mother to a beautiful little girl with a head full of hair. I did not know it then but my journey to being natural has steadily prepared me for being a mother that instills confidence in her child.
The beautiful 18-year old Disney starlet Zendaya looked absolutely ravishing at the Acadamy Awards in her satin ivory Vivienne Westwood gown and her elegant dreadlocked hairstyle. But Giuliana Rancic of E! Fashion Police did not agree.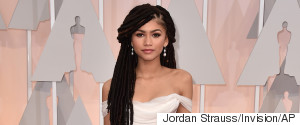 I was truly disappointed to see that a woman could go out of her way to say something so ignorant about another woman. I would hope that a woman who has been given a platform where she can speak her mind would want to use that platform to empower women not tear them down.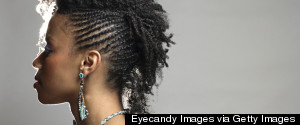 The movement often fails to challenge the very paradigm that encouraged women to chemically process their hair and thereby prevented them from remaining natural, in the first place.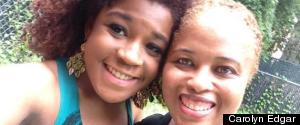 I've been inspired to do some things as of late that require courage. So I cut off all my hair.
The trend of integration in the natural hair movement may contribute to the erasure of kinky hair textures in the media.
Let's be honest, many people view dreadlocks as "dreadful". I sincerely hope that change is on the horizon. Niyya Tenee, the founder of Locs Revolution, is on a mission to uplift the image of locked hair and as part of that mission she is promoting Loc Appreciation Day on June 28, 2014.
Walking through the Bob Marley Messenger exhibition I was moved by the ordinary origins of this prophetic soul who transcended race, culture, class and heritage.
Mothers, tanties and teachers: It breaks my heart to tell you this but you unknowingly slipped something toxic in your home-cooked chicken soup for the soul and fed it to your daughters and granddaughters. You told us that in order to enter woman-hood and embrace all the beauty that comes with it, we must undergo a painful rite of passage called the chemical relaxer, perm or hot comb.
I've never had a child, but years ago I joined Big Brothers Big Sisters of America. At the time I just wanted to take a little kid to the circus. I was sure I was capable of that and not much more.
You've booked a vacation in the Caribbean, and you just can't wait to dance the night away. But unless you're going to Jamaica, you might be shaking your booty to another kind of West Indian music besides reggae.
Jason Castro, the charmingly chill and oft-sandaled hippie, stole the hearts of the judges and audiences during the seventh season of "American Idol." I interviewed the 22-year-old Texan.
Michael Franti's music is meant to rally the public and raise awareness. But, he wanted to take the music further. To protest the world's injustices, he needed to experience them, so, he headed to Baghdad.
My new book, Apocalypse How, is about how the world is about to end... and why we should be psyched! It's the first-ever work of apocalyptic literatur...