New 20-year-old Aussie tennis sensation Nick Kyrgios has come perilously close to being defaulted for language and/or racquet and ball abuse at the US Open, the Australian Open, where John McEnroe was famously defaulted in 1990, and the Estoril Open in Portugal.
It's impossible to scan the news or flip through a magazine these days without catching a glimpse of Cindy Crawford, Naomi Campbell, Elle Macpherson, Stephanie Seymour or Christie Brinkley. Yes, these original "supermodels" are back -- and better than ever.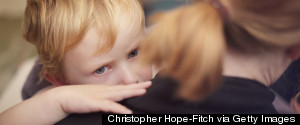 By now I think we've got the message. Meditation is good for us and we really should do it. Everyone from ...
As a teenage girl, I used to study the photos of those otherworldly creatures and marvel at their sheer perfection -- Kathy Ireland, Christie Brinkley, Cheryl Tiegs and Paulina Porizkova, the Czech beauty who was rumored to speak five languages. Did these astonishing creatures actually exist?
Consider swapping your resolution this year to something that you know that you can stick to, something that you are hard-wired as a person living in the 21st century to be great at doing. This spring, watch a whole lot of TV.
Just when we New Yorkers start buying into the stereotype that Los Angeleons are shallow, beauty-over- brains, youth obsessed, plastic surgery addicts, they go and do something fabulous like this.
The girls of Elite modeling agency are staring out with wide eyes and insane beauty. Just like sisters, they're hanging out in a "model" apartment; being brave while looking juvenile.
Elle Macpherson has confessed to a reporter for the Times online, that she uses an illegal substance. No, it's not heroin or crack cocaine.
If you never thought you'd be cheering for Elle McPherson and Victoria's Secret models, then read this and you'll be convinced.
On Thursday, will.i.am, Elle Macpherson, Queen Rania of Jordan and Kristin Davis came together at the U.N. to launch the 'in my name' campaign, a challenge to world leaders to fight world poverty.